October is here which means one thing: Halloween! Spooky season is a time for thrills, chills, and all of the pumpkin-themed things you can get your hands on. But some of us prefer our scares with a side order of sexy.
Thankfully, paranormal romance is alive and well and ready for the cold dark months of eeriness. We've got eight sexy spooky romances you'll want to read by candlelight this Halloween.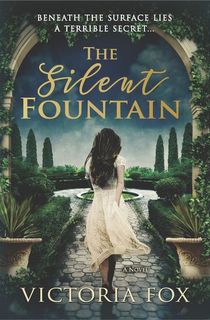 The Silent Fountain
Hollywood is in an era of flux in 1975. Amid this fairy tale world, troubled film star Vivien Lockhart finds herself falling into the arms of Giovanni Moretti. He becomes her seemingly perfect husband, yet there are secrets that are only revealed when she meets his enigmatic sister.
Forty years later, Lucy Whittaker runs away to the crumbling Castillo Barbarossa in Italy. Across the decades, Vivien and Lucy find themselves trapped in the idyllic villa, surrounded by revelations that could change their worlds forever.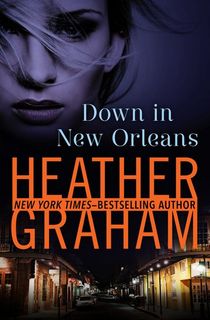 Down in New Orleans
Ann Marcel has been good friends with her ex-husband Jon since they divorced five years ago. Their relationship, however, takes a dark turn when Jon turns up on her front door covered in blood. He's been accused of murdering a stripper but Jon maintains he's innocent and needs Ann to help prove it.
Now, she's being forced to immerse herself in the seedier side of her home city of New Orleans. Making matters more complicated is a gorgeous lieutenant who's determined to bring Jon to justice. If Ann doesn't find the answers, she'll lose not only Jon but her own life...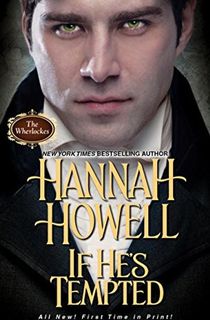 If He's Tempted
Lady Olympia Wherlocke possesses the unique gift of foresight. It has its inconveniences, but she's determined to use it to help others. When Lady Agatha Mallam asks Olympia to locate her brother so he can rescue her from an arranged marriage, she knows exactly where to find the man in question: Lord Brant Mallam, Earl of Fieldgate.
Since his betrothed died, Brant has drowned his sorrows and retreated from polite society. He has no interest in re-joining the real world or marrying someone else. The enchanting Olivia helps him to concoct a daring plan to save his sister from the same fate. It seems to be going well but the sins of their past could unravel their scheme.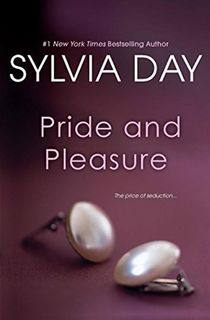 Pride and Pleasure
Eliza Martin seems to have a gilded life as a sought-after heiress, but she's all too aware of the perils of her position. Fortune hunters are desperate to get their hands on her money. Even her friends only seem interested in her cash. Then there's the problem of all these "accidents" someone's engineering to force her into marriage.
Eliza needs a suitor to keep away these creeps. Enter Jasper Bond, a man of action who isn't exactly the ideal suitor. Eliza wants someone to help her sort out the mess that is her life, but falling in love is definitely not in the cards.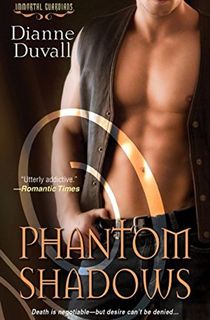 Phantom Shadows
Dr. Melanie Lipton is all too used to the world of immortals and the supernatural. She's spent her career studying what makes them tick and demystifying that which makes other humans nervous. So, when handsome rogue immortal enters the scene, she's intrigued.
He's got a dark history and bears some impressive scars, but there's something going on beneath the striking surface. Bastien is used to people thinking he's the bad guy, so he's surprised when Melanie doesn't seem afraid of him. Can he resist the temptation to claim her for himself?
Lover Awakened
J.R. Ward's saga has long been one of the most beloved and enrapturing series in modern paranormal romance, and for good reason. In the shadows of the night in Caldwell, New York, a battle between vampires and their slayers has waged for what feels like eternity. There exists a secret band of brothers, vampire warriors who defend their species known as the Black Dagger Brotherhood.
Zsadist is a former blood slave and the most terrifying member of this coven. Scarred by a past that turned him towards a life of anger, he has rejected love in all its forms. Yet things start to change when he meets Bella, a beautiful aristocrat from the evil Lessening Society. Their attraction is instant but Zsadist has pledged to wreak vengeance against Bella's tormenters above all else. Now, Bella must help her lover overcome the wounds of his tortured past, and find a future with her free of pain and fury.
Demon From the Dark
Malkom Slaine is a vampire long tormented by his dark past and the hungers he struggles to keep under control. Isolated from humanity for many years, he's been declared an abomination by others. Now, there is a woman under his guard, a startling green-eyed beauty who hides her own secrets in the dark.
Carrow Graie has drowned her own sorrows in a life of careless partying, but things are turned upside down when she's forced into the arms of a tortured warrior. Together, Malkom and Carrow must fight for their mutual survival. To do so, he must unleash both the demon and vampire inside him. But becoming the monster he's tried to avoid for so many years could lead the woman he loves to flee...
Dragon Bound
Pia Giovanni has spent her entire life keeping a low-profile among the Wyr, dragon-shifters who have been in a centuries' long conflict with the Dark Fae. As a half-human, half-Wyr, Pia knows she occupies a unique space in society. But now she's become the target of the Elder Races, the most feared and respected of the Wyrkind, after being blackmailed into stealing a coin from the hoard of a dragon.
Dragos Cuelebre wants to reclaim what she stole, and as repayment, he plans to claim Pia as his own. Pia knows she must repay Dragos for her trespass, but refuses to become his slave, even as her body begs for his touch.