Lesbian romantic fiction has often been seen as a niche part of publishing, left to indie presses and pulp shelves as homophobic society rejected or maligned it. While the history books often omit its presence, in reality, lesbian literature has a long, proud, and often very radical history. To celebrate that, we've picked eight notable lesbian romantic titles for you to enjoy.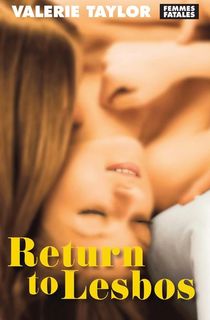 Return to Lesbos
Valerie Taylor is one of the most noted writers from the golden age of lesbian pulp fiction, which was a minor phenomenon in the '50s and '60s. This era of fiction offered a radical (and often salacious) insight into queer love that was practically unheard of at the time.
Return to Lesbos follows Frances, deserted by her butch lover, as she struggles to re-integrate into conventional married life. She knows she can't afford to have her heart broken again, but how can she resist Erika, the charismatic woman who lures her back into the pleasure and drama of lesbian life?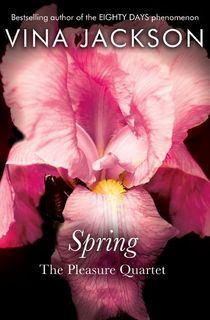 Spring
Moana and Iris are best friends; they share everything together and wouldn't know what to do were the other to leave. When an invitation to a very special ball arrives, they don't even need to think twice about attending as a pair.
They arrive in idyllic England, hoping for some fun and dancing, but little do they know that the ball will open their eyes to a whole new world of pleasure, from which there is no coming back. Moana faces competition for Iris' affections in the form of Thomas, and the best friends realize that their bond is far beyond the platonic.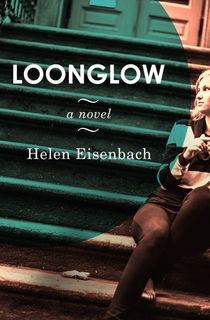 Loonglow
When Clay Lee arrives in Manhattan from Memphis, he's hoping to escape his own being, if only for a little while. He has no idea that a fleeting encounter with an impossibly beautiful woman will upend his life. What begins as a brief obsession quickly gets messy and far more complicated than he ever could have anticipated. He's not the only one struggling with love problems.
Book editor Louisa Mercer is trying to get over her explosive breakup with the dazzling, mercurial Mia D'Alessandro. At work, she discovers a manuscript with more than a few parallels to her own life. What's going on? Why can't things be easy for once?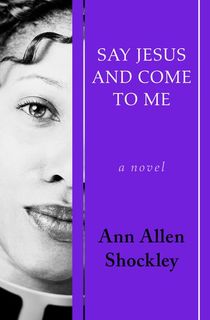 Say Jesus and Come to Me
The traveling minister Reverend Myrtle Black is a proud, strong African American woman, passionately devoted to God, justice, and the power of love between two women. Following a brutal assault on two sex workers in Nashville, Myrtle comes to the city intending to organize local women in protest over the racism and sexism ingrained in the highest echelons of power. Then, in the course of her crusade, in walks Travis Lee, a world-famous singer with a long life of heartbreak to her name.
She comes to Myrtle seeking salvation of some kind, and together they experience something as profound as the reverend's faith. But it's tough for that joy to stand up to the scorn of the media and the hatred of a deeply bigoted society that is seemingly determined to destroy such things.
Related: 10 Black Romance Authors You've Been Missing Out On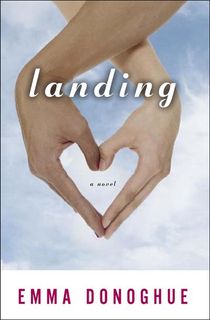 Landing
Síle is a stylish citizen of the new Dublin, a veteran flight attendant who has traveled the world more than once and seem sights well beyond her familiar home country. Jude is a twenty-five-year-old archivist, stubbornly attached to the tiny town of Ireland, Ontario, in which she was born and raised.
On her first plane trip, Jude's and Síle's worlds collide at Heathrow Airport, rather literally! Over the course of the next year, the pair continue to meet and their lives become further entangled in a web of confused family members, meddling friends, and something that might just be love.
Fingersmith
Sue Trinder is an orphan, left as an infant in the care of Mrs. Sucksby, a "baby farmer" who fusses over various orphans with doses of gin and trains a new generation of petty thieves. One day, the most beloved thief of all arrives — Gentleman, an elegant con man — with a proposition: He needs a girl to pose as a maid to the naive heiress Maud Lilly, all with the aim of scamming her out of her inheritance by having her institutionalized as a mad-woman.
Sue agrees to the plan but is not ready for the feelings that arise when she spends more time with Maud. She may seem meek and easily manipulated, but there's more to Maud Lilly than meets the eye.
The Price of Salt
Perhaps best known for her Tom Ripley novels, Patricia Highsmith's boundary-pushing story of love between two women in the 1950s was written under the pseudonym of Claire Morgan. Later, it would be turn into the multi-Oscar-nominated romance film Carol, with Cate Blanchett in the title role.
Carol Aird is a stunning and elegant suburban housewife in the midst of a divorce. While browsing a department store for Christmas presents, she meets shop worker Therese Belivet and the connection between the pair is instant. Inviting her on a cross-country trip, Carol finds solace in Therese but is trapped by her messy split from her husband and fears that her status as a queer woman will jeopardize custody arrangements with her daughter.
The Miseducation of Cameron Post
When Cameron Post's parents die suddenly in a car crash, she is sent to live with her highly conservative aunt, a woman who is well-intentioned but old-fashioned in a way that makes it impossible for Cameron to be out as gay. It's not as though her small Montana town is especially accepting either.
When she is caught passionately embracing the beautiful Cley Taylor, Aunt Ruth takes drastic action to "fix" her niece and sends her to a gay conversion camp. As the religious teachers try to force her to be straight, Cameron must fight to maintain her sense of self against all odds.
Related: 10 Books Like Annie on My Mind