Two households, both alike in dignity… those opening lines to William Shakespeare's Romeo and Juliet are iconic, and so is the play that has spawned countless remakes. The achingly tragic tale of doomed teenage lovers falling for one another while their families engage in a bitter feud is one of English literature's most familiar and replicated tales.
Related: Romance Books Inspired by Beauty and the Beast
For many, it is the ultimate love story. It's no wonder that so many authors have decided to try their hand at rewriting, reimagining, or paying homage to it. For those in the mood for a classic with a twist, we have eight Romeo and Juliet inspired novels for you to try.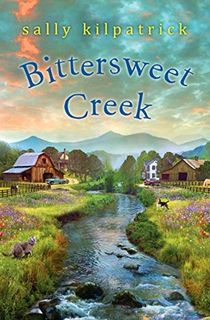 Bittersweet Creek
For well over a hundred and fifty years, the Satterfield and McElroy farms have been separated by a narrow creek and a whole lot of bad blood. As teenagers, Romy Satterfield and Julian McElroy hoped to overcome their family feud and find love. But, on the night they secretly married, Julian stood Romy up.
A decade later, Romy is poised to marry the scion of one of Nashville's most powerful families. But first, she needs a divorce from the man that nobody knows is her husband. For Julian, seeing Romy again brings back a lot of memories, but he can't reveal to her why he did the unforgivable. Yet the chemistry is still there, and they both care deeply for one another. The war between Satterfields and McElroys never died, but neither did their love.
Romeo and/or Juliet: A Chooseable-Path Adventure
Remember the choose-your-own-adventure books of your childhood? Writer and Dinosaur Comics creator Ryan North brought back the trend with Romeo and/or Juliet, offering fans a chance to rewrite English literature's most famous tragedy with occasionally hilarious results.
Would you have prefered it if Juliet hadn't met Romeo? Or if they'd teamed up to take over Verona with robots instead? What about new characters or ghosts or Juliet getting super-buff? Or what if your chosen path returns you to a very familiar one written by Shakespeare himself? All of the fun is in exploring the endless possibilities North has offered with this beloved tale.
These Violent Delights
In Shanghai of the 1920s, a blood feud between two gangs turns the streets red. Juliette Cai is a former flapper who has returned home to assume her role as the proud heir of the Scarlet Gang. Her main job is to ensure the destruction of the White Flowers, their sworn enemies of many generations. Their heir is Roma Montagov, who also happens to be Juliette's first love... and first betrayal.
Yet there's a darker poison running through the streets that's putting everyone at risk. Gangsters on both sides are dying horrifically, clawing out their own throats. Is there a contagion in the air or a monster in their midst? Whatever the case, Juliette and Roma must set aside their differences and work together to ensure their city's safety from a terrifying threat.
Prince of Shadows
In the Houses of Montague and Capulet, there is only one goal: power. From birth, they are trained with that specific purpose. Boys are trained to fight while girls are assets to be bargained with. To die for one's family is the ultimate honor. Benvolio Montague, cousin to Romeo, knows all this, but he cannot help but harbour dreams for something greater than a life of war.
At night, he takes to the streets as the Prince of Shadows, the greatest thief in Verona and another thorn in the side of the Capulets. In doing so, he sets eyes on convent-bound Rosaline, and a terrible curse begins that will claim the lives of many in Verona. But it may be worth it if they can change their fates.
Bright Smoke, Cold Fire
The heirs of the city's most powerful and families, Mahyanai Romeo and Juliet Catresou, are in love and their bond runs far deeper than even the great war between their respective clans. But the magic laid on Juliet at birth compels her to punish the enemies of her clan. Romeo must die. Yet she cannot escape her fate, and her attempt to avoid the magic leads to her own death. Her cousin Paris then finds himself bound to Romeo, his worst enemy.
The pair must discover the truth of what happened. Is Juliet really dead? Who controls the magic of this world? And why do their families hate one another so viciously?
Still Star-Crossed
Following the deaths of Romeo and Juliet, the Montagues and Capulets have been forced to put aside their ancient grudge and bring peace to Verona, but not even the tragic passing of their beloved children can put to rest such hatred. Within a fortnight, the two houses are brawling on the streets once more. Prince Escalus concludes that the only way to marry the fortunes of these two families is to literally marry a Montague to a Capulet.
For the task, he selects Benvolio Montague, still traumatized by the loss of his cousin, and Rosaline Capulet, whom Romeo had initially been infatuated with before meeting her cousin. There's no love lost between this pair, so they come up with a plan to fix their family problems without the need for them to get hitched. But like Romeo and Juliet before them, Rosaline and Benvolio find that their future is completely unpredicatable.
A Pho Love Story
Bao Nguyen is used to blending into the background. He's an average student, not exactly beloved among his peers, and even at his parents' pho restaurant where he works, he's only their fifth favorite employee. Linh Mai is his polar opposite, a joyous and occasionally chaotic young woman with big dreams who chafes at her own parents' attempts to shelter her.
For years, the Mais and the Nguyens have been nemeses, running competing pho restaurants in their neighborhood, so Bao and Linh have avoided each other for most of their lives. Then a chance encounter brings them together and sparks quickly fly. Can they find love in the midst of a family feud that goes well beyond pho?
Rogue with a Brogue
Arran MacLawry doesn't feel very at home in the ballrooms of Mayfair, but since his lovestruck brother needs a companion for the season, he may as well find a few ways to enjoy himself. A beautiful but mysterious auburn-haired woman in a vixen's mask seems like the perfect distraction, until he discovers that she's the granddaughter of the Campbell, chief of clan MacLawry's longtime rival.
Mary Campbell is fiery, alluring, and entirely off-limits for the good of his family's grudging truce with their enemy. Besides, she's already betrothed to another, so following their hearts would be an undeniable disaster. But you can't stop true love...