Jackie Collins was one of the bestselling authors of the 20th century. The late novelist wrote books drenched in the glitz and glamor of the high life, worlds populated by sexy millionaires doing the most exceedingly decadent things for our entertainment. Thanks to page-turners like Hollywood Wives and Lady Boss, Collins helped to reinvent women's fiction and opened up a new realm of pleasurable possibilities.
There's no such thing as "too much" in the books of Jackie Collins, whether it's plot twists, sex scenes, descriptions of fashions, or profanities. They really are the perfect summer beach reads. If you're on the lookout for some Collins-esque joys, here are eight novels you should pick up as soon as possible!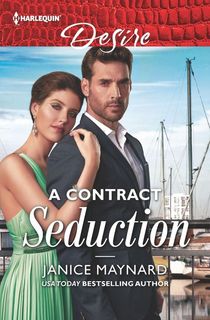 A Contract Seduction
Charleston heir Jonathan Tarleton has been given six months to live. Living with a ticking clock hovering over his head, he knows that he must secure his family's business for the future without him. The simplest solution is a contract marriage.
He must convince his beautiful, dedicated assistant, Lisette Stanhope, to be his bride. It's purely a professional pairing, one that must be kept as civil as possible. He can't allow himself to get too close to Lisette, as much as he desires her, not when he knows that he'll break her heart. But things are seldom so simple in matters of love.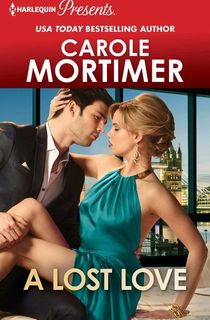 A Lost Love
Once upon a time, Brooke Adamson was Rafe Charlwood's wife. Their life was perfect, but then a terrible car accident left her horribly scarred and Rafe convinced that she was dead. Three years later, she has a new face, a new identity, and a hunger to reclaim the son she believes Rafe cruelly stole from her.
If that means going back to him under a new name, with Rafe having no idea who this mysterious woman truly is, then so be it. He seems to hate the memory of his "late" wife, so how can she let him know the truth, especially when sparks fly?
Related: 90s Romance Novels That Should Have Been Soap Operas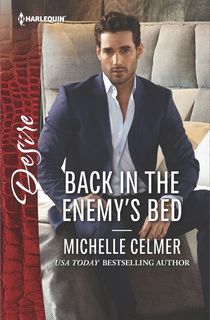 Back in the Enemy's Bed
Roman Slater is used to digging through people's dirty laundry in his work as a private investigator. He would just prefer it if the skeletons in his own closet stayed there. He's never forgiven himself for hurting former flame Grace Winchester.
Grace, in return, has never forgiven him either. So, when she discovers that Roman has his professional sights set on her own family, she's ready to fight her ex. Despite herself, his charms still work on her, and soon, she's back in the millionaire's bed. But is Roman ready to change his ways or is Grace setting herself up for a replay of their past mistakes?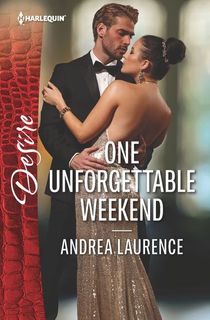 One Unforgettable Weekend
Violet Niarchos had a wild, passionate affair with the gorgeous Aidan Murphy, the kind of love that should be unforgettable. The problem is that, after suffering an accident, Andrea's memory is shattered and she can't recall their time together.
To make things worse, she's pregnant and has no way to piece together the past. But when she runs into a bar owner with a spark in his eye, she just knows that he's no stranger. But will Aidan believe she truly forgot all they shared?
Valley of the Dolls
It's easy to overlook just how big a deal Valley of the Dolls was upon publication in 1966. Not only was it the biggest selling book of the year, it's still one of the best-selling novels of all time, with over 31 million copies sold as of 2016.
Critics may have dismissed Valley of the Dolls as trash, but readers couldn't get enough of this sneak peek behind the curtain of fame, glamor, and lots and lots of drugs. Anne, Neely, and Jennifer are a trio of beautiful, troubled, and ambitious women who become best friends when they are young and struggling in New York City. Together and apart, they climb to the top of the entertainment industry, only to find that their dreams have quickly soured and all that is left for them is a hell of their own making.
Scruples
Judith Krantz didn't publish her first novel until she was 50, but with Scruples she immediately became a bestselling phenomenon who commanded millions of readers' rapturous attention over the ensuing decades. In Scruples, an ambitious young woman named Billy Orsini climbs her way to the top of the business and social ladder by marrying the impeccably wealthy CEO Ellis Ikehorn.
Billy soon embraces the rich lifestyle with gusto before opening a luxury boutique on Rodeo Drive where she becomes the queen of Hollywood fashion. Hearts are broken, affairs are had, gossip is spread, and catfights break out. And the clothes are impeccable. What more could one ask for?
Riders
If Jackie Collins was the queen of big city sex, Jilly Cooper was the dame of the countryside romp. Her Rutshire Chronicles detailed the extensive and complicated love lives of the wealthy upper classes in the Cotswold countryside. Horse riding and show-jumping are the most obsessed-over things in this world, aside from seduction.
Jake Lovell is a horse trainer who can tame any wild mare or bored housewife. He is driven to the top of his field partly as an age of spite against the infamous Rupert Campbell-Black, the biggest cad in the country. Their feud follows them across the world, breaking many women's hearts and culminating in a shocking climax during the Los Angeles Olympics. Who will come out on top?
Related: 10 Captivating Cowboy Romance Novels
Lace
For many women of the '80s, Lace was the book that changed the game. It spent 13 weeks on the New York Times Best Seller list and was adapted into a raunchy ABC miniseries. It's the ultimate display of Reagan-era excess, as four friends come face to face with a young, mega-watt film star in Manhattan's most exclusive hotel.
She has a question for them. "Which one of you b*tches is my mother?" Kate, Maxine, Judy and Pagan have spent their lives traveling the world, climbing to the top of their respective fields, and leaving a trail of broken hearts and wicked behavior in their wake. Now, they are forced to look back on the mess they made and deal with some unexpected consequences.