The romantic drama Press Play combines music, magical realism, and love for the perfect summer movie. Laura, played by Clara Rugaard, tries to save the life of her boyfriend Harrison (Lewis Pullman from Top Gun: Maverick) by using a mixtape that can transport her back in time.
It's a unique concept that will surely delight and bring tears to the eyes of romance lovers all over. Maybe it's put you in the mood for a romance with a musical edge. Or a magical one. Or both! Don't worry—we've got enough to fit all combinations.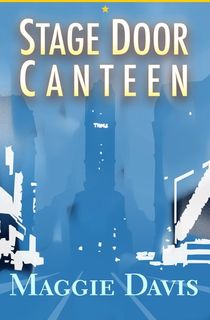 Stage Door Canteen
New York City is a place of dreams but in the midst of the Second World War, things are a little different. Three men—a gunner turned national hero, a former magazine editor turned recruitment to the Allied High Command, and the captain of a Royal Merchant Navy freighter—find their destinies linked with three volunteer hostesses from one of the most famous city spots during wartime.
The Hollywood Canteen was a place where soldiers could mingle with some of the biggest names in Hollywood and Broadway as thanks for their service. It's a haven for the women offering their time there too: For Elise, a refugee from Europe who fled Hitler's terror; for Genevieve, a musical performer who's convinced her new show is headed for closure; and Bernadine, an ambitious teenage looking for her big break. Together, this group finds entertainment, love, and hope in the face of the ultimate darkness.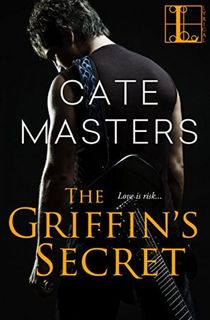 The Griffin's Secret
In this contemporary re-telling of Grimm's classic fairy tale The Griffin, Jackson Grant has been cursed with a terrible fate after a tragic accident killed his girlfriend: he can never fall in love or his beloved will die. So, to protect himself and others, he shuts out all other people, until he finds himself suddenly entwined with Layla.
She too is cursed, bound by magic to serve the rock band Malcontent. Perhaps these two lost souls can find cures for their curses, but a pair of reluctant heroes will need more than luck on their side to get their happy ever after.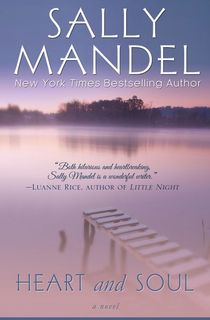 Heart and Soul
Bess Stallone is a girl who grew up on the wrong side of the tracks but knew exactly how to get herself out of that life. Born with an incredible musical ability, she worked her way from the humble shores of Rocky Beach, Long Island, to the spotlight at Carnegie Hall, alongside the great David Montagnier. She's now one of the most beloved concert pianists on the planet.
And throughout it all, David has been by her side, forever loyal, beautiful... and troubled by his own wounds that may never heal. When their romance is shattered, Bess must make a fateful journey back to her talents without the man who so often took the credit for it. Is there still music in her life without him?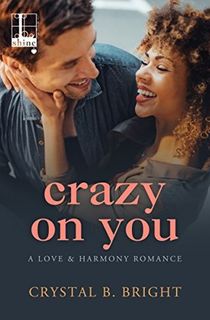 Crazy on You
Tassia Hogan's entire music career boils down to one verse on a song that wasn't even hers, so she can't even call herself a one hit wonder. The industry has lost interest in her, seeing Tassia as a bawdy bad girl whose time has long passed. But now her new label is offering her a second chance with an album of duets.
The catch: It's with a country western singer, which isn't exactly her scene. And Hyde Love isn't really her kind of guy. He's been in the industry since he was a kid and has long grown disenchanted with it, so making a collaborative album seems like a nice wake-up call. Hyde and Taissa don't seem like a natural pair but the chemistry is there in their genre mash-ups... and it's there outside of the recording studio, too.
Related: 8 of Our Favorite Romance Books That Prove Opposites Attract
When You Get the Chance
Since she was a kid, Millie Price has dreamed of becoming a Broadway star, even if her super-introverted single father is trepidatious about her leaving home to pursue her dreams in the big city. Nothing will stand in her way, but she does feel lonely and in need of an ally. She finds it in the curious form of a left-open browser that reveals her dad's LiveJournal account from way back in 2003. Maybe she can use this to find her mother!
There are a few options: an aspiring actress Steph; the dance teacher Farrah; and a fellow stage lover called Beth with a daughter who resembles Millie. She wants answers to her past but can they fit into her future? And can she get the big closing number climax to her own story like any good Broadway musical?
Sing Me Forgotten
The Phantom of the Opera by Gaston Leroux has been inspiring storytellers for well over a century thanks to its mystery-gothic romance and iconic masked composer. Jessica S. Olson's recent re-telling of the novel imagines the eponymous Phantom as a young woman troubled by magical musical powers.
At birth, Isda was tossed into a well for being one of the magical few who can manipulate memories when people sing. She was saved by Cyril, an opera house owner who now provides her with a safe home in exchange for helping customers have a good time. She remains in the shadows, but she can't resist the allure of Emeric Rodin, a new singer whose voice is unlike anything she's heard before. In his memories, she finds nestled hints of a way for her to break her own curse too. But the price of freedom is steeper than Isda could ever have imagined.
Overseas
Kate Wilson is a typical 20-something career woman working her way through the high-stakes world of Wall Street. When she attracts the attention of the legendary Julian Laurence at a business meeting, no one's more surprised than she is. Why would the most eligible bachelor in Manhattan, and possibly the world, be interested in her?
The answer takes them both well into the past, because this may not be the true beginning of their love story. Almost a hundred years earlier, in France during the First World War, a mysterious American woman emerged from the shadows of the Western Front to save the life of Captain Julian Laurence Ashford, a celebrated war poet and infantry officer. Can true love survive space, time, and death itself?
Vanessa Yu's Magical Paris Tea Shop
Vanessa Yu loves tea, but she's not so keen about her unexpected powers that allow her to see other people's fortunes in their tea leaves. Since she was a child, she's been able to see people's fortunes at the bottom of their teacups, which turned her into a coffee drinker just to stay safe.
After a near-death experience, Vanessa sees her own fate: death by traffic accident. She decides she can't truly live until she can find a way to get rid of her inconvenient abilities. Her eccentric aunt Evelyn offers help through a trip to Paris to work at her tea stall. Maybe she'll discover that her gift isn't a curse and that one's destiny is never set in stone (or leaves).
Featured image from Press Play via The Avenue