Pisces season may be the coldest time of the year, but you'd be hard-pressed to find a zodiac sign with a warmer heart. Those born under the sign of the Fish are big softies. They will give everything they have to someone—especially a person in need. But that also means that they require a lot of tenderness and beauty in return in order to cultivate a healthy, thriving love.
Related: What Your Birthday Says About Your Romantic Compatibility
Pisces' most compatible love matches are Taurus, Cancer, Scorpio, and Capricorn. But what about their best match when it comes to heart-pounding romance reads? Here are eight great romance books that are sure to please these gentle water signs.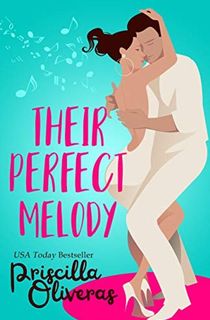 Their Perfect Melody
Pisces' soft and sensitive souls means they are big lovers of the arts—especially when it comes to all things music. Love stories overflowing with sensual serenades and romantic dances will reel these Fish right in.
Lilí María Fernandez has always been known as the "wild child" of her family. She's bursting with energy that she loves to pour into dancing—especially if it's salsa, merengue, or bachata. And besides being a great dancer, she also used to sing alongside her father during rehearsals for his trío group. However, Lilí's life has slowed down after great tragedy and loss, and now she works as a victim's advocate, letting the joyous memories of the past fade into the background.
Then Diego Reyes changes everything. He's more than just an officer with the Chicago PD—he has an incredible talent for playing classical Spanish guitar. His passion for music awakens something in Lilí, not just inspiration to embrace the joys of music, but to embrace the joys of life, family, and community.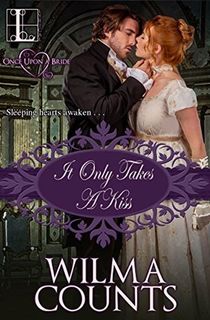 It Only Takes a Kiss
If there is one trait this water sign is known for, it's their compassion. The tender heart of this novel's heroine will have any Pisces hooked.
Ever since she was the victim of a devastating attack, Hero Whitby has struggled with deep fears. While others her age have tittered about finding a husband, she has turned all of her focus toward becoming a doctor. She's working alongside her father, a respected physician in Devonshire, when a stranger arrives in their care, badly beaten. For three days Hero tends to the wounded man, finding herself more drawn to him with every passing second.
Related: The 24 Best Historical Romance Novels That Will Steal Your Heart
Alexander Sterne had been robbed and left for dead, and to make matters worse, he's lost his memory. There's no recollection of his time served in Wellington's army. No hint of his playboy past. But only he can break the corrupt grasp an evil land steward has over the locals—and Hero's sweet kiss may be the saving grace he needs to do it.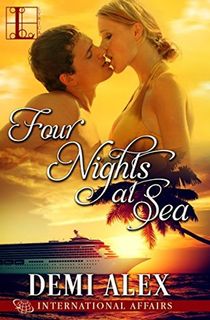 Four Nights at Sea
Sure, it may seem obvious to toss a watery romance book out there for Pisces. Yes, they're a water sign. Yes, they're the sign of the Fish. But beyond the surface symbology, they do have a deep love and connection to water. Being near it heightens their energy to its most powerful state. And what can be more powerful than love and uninhibited passion?
When Charlene "Charlie" Stanton stepped on the deck of the Lovers Sail cruise headed for Cozumel, all she wanted was to whip up an article that would find a place amidst the trendy pages of the travel magazine City Wings. In the wake of a very public divorce, a new romance is furthest thing from her mind. She's even more opposed to meeting a man when she discovers the trip she's booked is actually a kink cruise. But sexy fellow outsider Ford flips her world upside down, showing her a world of pleasure that strips away any notions of the forbidden.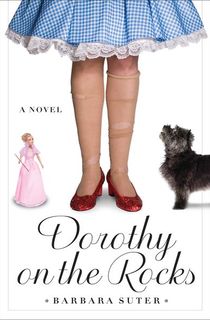 Dorothy on the Rocks
Pisces tend to have issues accepting reality—they'll do anything they can to escape it, whether it's constant daydreaming or throwing themselves into the next wild adventure.
In this book, Maggie Barlow is much the same. Reality is boring. She may not be the up-and-coming singing star she once was, and maybe she smokes and drinks enough for two people combined. She might even have a fairy godperson that appears to her on occasion. But so what? She's doing fine. Her latest role is Dorothy in the Little Britches Theater Company's production of The Wizard of Oz. It's escapism at its finest.
But after this lovable but self-destructive woman goes off on a bender, she wakes up with a strange man in her bed. Jack, a handsome 28-year-old with enough confidence for the both of them. And as improbable as it may be, this may be the start of a love story that becomes the role of a lifetime.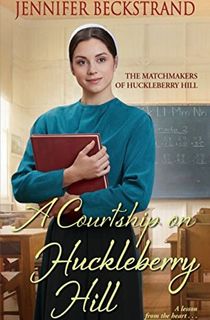 A Courtship on Huckleberry Hill
As Pisces are such soft-hearted individuals, no subgenre suits them better than gentle romance. And what could possibly be more gentle than an Amish love story?
Anna and Felty Helmuth are two octogenarians in Huckleberry Hill, Wisconsin who are always looking for their next great challenge. And there's no greater and more fulfilling task than finding a match for their granddaughter, Elsie Stutzman. Elsie's blunt manner has gotten her in to hot water before, but now she has to make her best impression at her new teaching job. However, when it comes to young Wally Sensenig, she's not going to let the disabled student produce work that doesn't meet his great potential. And she won't stand for his temperamental older brother sabotaging all the effort she's put in.
Sam Sensenig has a lot on his plate. On top of raising Wally and his other siblings, he has to take care of their sick, widowed mother all while working the family farm. Sure, Elsie has done great things to coax Wally out of his shell, but she's as stubborn as she is beautiful. By the time Sam realizes this passionate school teacher has taught him something he never knew about himself, he'll have to put in more hard work to make up for his mistakes.
Written in the Stars
Pisces are big romantics. They fall hard and fast—even when they least expect it. And even when it's the last thing that they want.
Darcy Lowell has had enough of her brother playing matchmaker. He means well, but the last disastrous blind date has pushed her over her limit. Love is a wonderful thing, but the heartbreak? Not so much. So to get her brother off her back, she tells a little white lie. She says the set up went great. She just never thought the lie would come back to haunt her.
Elle Jones is an astrologer for the popular Oh My Stars account on Twitter. She is just waiting for the day she finds her soul mate. A soul mate who couldn't be anything like Darcy, who's an overly analytical wet blanket, skeptical of everything and everyone that crosses her path. She doesn't vibe with Elle's free-spirited energy at all. Which is why she's completely confused when Darcy's brother—Elle's new business partner—expresses how glad he is that their date went well.
Desperate to keep up the ruse, Darcy begs Elle to play along with her little fib. Elle agrees with a few stipulations: Their arrangement will end on New Year's Eve, and over the course of the holidays, Darcy has to help Elle with her overbearing family. But as the hurtle closer to the New Year, both are shocked to find something real sprout from their farce.
Waiting for Tom Hanks
Annie Cassidy is obsessed with the works of Nora Ephron. She wants to follow in her footsteps, and spends every minute she can typing up screenplays and watching Sleepless in Seattle on a loop. In the time she has in between that, she's daydreaming of her own heart-stopping meet-cute. All she wants is a guy like Tom Hanks—sweet, sensitive, and maybe even in possession of a houseboat... A guy like that would be a game changer. All her problems would just evaporate into thin air. But Tom Hanks-types don't just grow on trees.
Related: 100 Romance Movies to Watch Before You Die
When Annie gets a job on the set of a movie filming in her neighborhood, it feels like things are finally falling into place. But when she meets Drew Danforth, the lead actor who's an arrogant prankster, he seems like the complete opposite of her Tom Hanks dreams. Their meeting is anything but cute, but it doesn't take long until the pair finds themselves in some classic rom-com situations. Still, even if she's willing to go off script for romance, her soul mate can't be an actor destined to skip town in a few days.
This charming romance novel combines a lot of Pisces big likes—romance, art, and escaping reality. It also challenges their tendency to cling to their fantasy worlds and eschew the good things in front of them. It's a great read that'll bring out the best in any Fish!
Watch Over Me
Pisces tend to have an inflated sense of responsibility. This often turns them into the martyrs of the zodiac. It means that the best thing for them can be someone who takes care of them, someone who can support them as their rock and strength.
Zoey has been taking care of her mom and little sister ever since she was a kid. She's the strong one, the one who defends them against her violent father. She's the responsible one, the one who is willing to give up on all of her own dreams if it means keeping her family together. But her father has just been released from prison, and the lives they've cultivated in California are now in danger as he knows where they've been hiding.
Former Marine and current Coast Guard member Tristan made a promise to his best friend—Zoey's brother—that he's going take care of her and the rest of the family. He's going to keep an eye on them. Protect them. Make sure to be the solid anchor they all need. But as he helps Zoey sort through the tumultuous fallout of her childhood, their relationship develops into something more.