There are some things in life that you just need advice on, from the simple "how do I look?," to whether or not to buy that dress you've been eyeing for awhile. It's simple to ask your mom, a friend, or even a coworker for advice on most things; But what about things that pertain to the heart? Can you really turn to just anybody to help you with a dilemma in your marriage or relationship? It's hard not to feel vulnerable or judged when you open up on intimate details. We've compiled a list of relationship books to help you when you don't know who to turn to. From falling in love to dating in the digital age to learning how to be alone, these books will make you feel empowered and invincible in romance.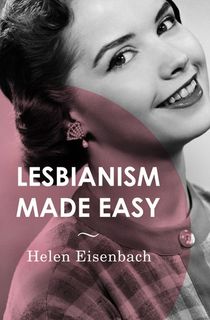 Lesbianism Made Easy
Meant to resemble a how-to, this funny guide provides pointers from how to pick up girls to even how to have sex. With a tongue-in-cheek tone, the author provides fascinating anecdotes that will definitely leave you laughing out loud. The quirky structure of the book helps with its overall theme; in the very start of the book, Eisenbach provides a fun little quiz that really gets the ball going!
RELATED: 13 Lesbian Romance Novels Everyone Should Read
This book does a great job of focusing on a specific topic and still making it universal. With her comedic tone, Eisenbach allows people of all sexual orientations and identities to join in the fun. Lesbianism Made Easy also explores a wide array of topics from love life to family to work. Even though it is considered humor, it is amazing to see lesbian representation in nonfiction relationship books.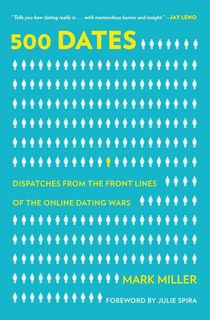 500 Dates
Because we can't get enough comedy, we decided to add this humorous book on relationships. Written by stand-up comic and sitcom writer Mark Miller, we follow him post-divorce as he re-enters the dating world. Miller shares his experiences through a collection of essays that cover over 500 of his first dates. Many of his anecdotes include hilarious adventures and discoveries, like a time when he decided to spend less than twenty dollars on a date—let's just say it didn't end well. Miller provides honest and funny insights on dating in the 21st century.
RELATED: 101 First Date Ideas
This book does a great job of providing a male perspective on relationship books. Miller admits the difficulty that men experience when sharing their feelings, but also reveals that through his experiences he has gained a better understanding of the female perspective—especially in dating. Through his over 500 dates, Miller has accumulated wisdom on love, both its highs and lows. It is a very entertaining book that will make the whole dating scene a little less intimidating and a lot more funny.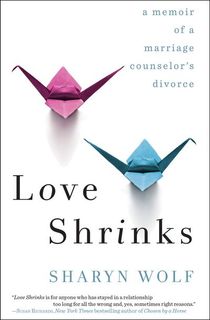 Love Shrinks
Sharyn Wolf was considered a relationship expert, frequently being interviewed for Oprah and 48 Hours, but she hid a big secret. In her nationally bestselling books, Wolf explained to many how to flirt and find lovers for life, but she struggled to practice what she preached. At home Wolf had a failed marriage, and she just couldn't get herself out. This book follows Wolf in her third marriage as she tells the relatable story about the difficulties of matrimony. Wolf provides all-too-real anecdotes, both heartwarming and horrifying, as she describes two people sticking out a marriage even though both are completely unhappy. An awakening story that doesn't begin with husbands, profession, or clients—Wolf acknowledges that the problems in her marriage began with her childhood and her family. It is a book that will make you question the ways secrets affect us.
A marriage expert writing a memoir on her failed marriages is quite interesting. If anything there is no doubt that the book is completely honest. In this short memoir, Wolf recounts her three chaotic marriages and admits that she hasn't experienced a healthy romantic relationship in her life. With her background in psychotherapy and her real-life illustrative cases of her patients, Wolf turns her analytical eye on herself and her husband. At the end we are left to uncover the secrets of our past and the ways we allow them to shape ourselves and our relationships.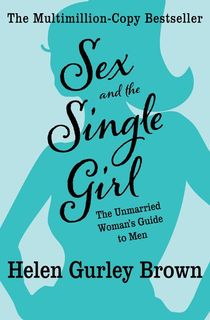 Sex and the Single Girl
Being a single girl in a big city can be overwhelming and scary. So what is one to do? Grab this book immediately, of course! The late Helen Gurley Brown was a remarkable woman and a revolutionary figure for Cosmopolitan Magazine—she successfully managed the publication for 47 years. If there is someone you want to offer you advice, it should be someone like Brown. This book provides advice on sex and careers, but also offers ways to become confident and stay healthy. The book was published in 1962 and although it resembles a guide on how to pick up guys, it should be taken as a manual for life. It is perfect for women who are in the formative years of their careers because Brown offers insight on how to live your best life.
RELATED: 11 Books About Sexual Empowerment and Female Pleasure
It may seem a little discouraging when your friends are in solid relationships or when your fifth Hinge date is once again a disappointment. This is a great book as a pick-me-up, for those days when your confidence is found dragging on the floor. Brown uses an honest tone as she provides her own wisdom on ways to become economically independent and how to truly enjoy sexual relationships before marriage. During the 1960s marriage was an expectation where now it is simply an option; a book like this will make you appreciate what you have and make you realize what you can get!
Against Love
Against Love imparts a substantive argument against love and marriage, especially in relation to American culture. Kipnis explores the ways in which American culture convinces us that marriage is the only acceptable way to live life. She also addresses the ways powerful men are viewed in American society after having an affair. Kipnis uses political philosophy, psychoanalytic theory, and social criticism to support her argument that marriage isn't the end all be all. It is quite an entertaining read filled with dry humor as Kipnis explores her claim that love/monogamy is unnatural. Marriage has been sanctified and normalized, and anyone who disagrees is constantly met with vehement opposition. This is an inspiring read for those of you who have simply decided that marriage is not for you.
There are certain things we don't question—the sun will rise tomorrow or that taxes are an inevitable part of life. Similarly we have instinctual needs such as food, survival, reproduction. But what about those things which we believe to be necessary, to be a part of our instincts in order to be complete humans...a thing like love. Is it possible that love is not instinctive but instead a social construct and marriage an industrial complex? That is exactly what Laura Kipnis argues in her book. Kipnis is ready to shake things up, so hold on!
The Light of the World
This memoir follows Alexander as she attempts to piece her life together after the sudden death of her husband Ficre Ghebreyesus. They met in NYC and fell madly in love and stayed in love for over 15 years of marriage. They were fully committed and in sync with one another. So when Ficre passes away, Alexander is left to tell an incomplete story; by recounting her part and perspective of their love and marriage, Alexander also demonstrates the half that is left behind after a spouse dies. Through the vignettes that Alexander provides on certain aspects of her husband, we are able to visualize the slow process of grief. The memoir resembles a memento mori, meant to serve as a reminder to live life—and love—to its fullest.
You will definitely need tissues for this one! Alexander offers a beautiful memoir on her marriage and the sudden death of her husband. Love is forever but so is loss, and through this memoir Alexander illustrates a different shade of love. The marriage is presented as a love story, but the writing is similar to a letter both presenting different fragments of their romance. It is a bittersweet story about the mourning of a partner whether it be spouse or companion—in this case it was Alexander's husband. It is the celebration of a beautiful man, a reflection of a caring husband, and an elegy of a deceased lover. The act of writing allows Alexander to mold love in a new way for a different stage in her life.
You Just Don't Understand
This book spent nearly four years on the New York Times bestseller list, and it's easy to say why. If you ever find yourself at odds with your partner, this book provides an eye-opening explanation on how and why conversations between men and women often go sour. Tannen offers her observations on language and gender while drawing on both academic research and anecdotes to make it accessible to a popular audience. Tannen reports that the difference in gender results in a different approach to language and communication. She explains that communication between men and women are cross cultural exchanges; we each perceive our world and relationships differently. In order to maintain a solid relationship, we need to focus on communication.
RELATED: 7 Eye-Opening Reddit Relationship Stories
During its initial launch, the book received positive reviews and many readers acknowledged that it helped save their relationships. The book is simple and straightforward as Tannen distinguishes the different things men and women seek from their conversations: independence and intimacy respectively. While the feminine style of communication involves building a community and rapport, the masculine type maintains dominance through a report-like speech. Tannen does a wonderful job of providing patterns of communication styles that we are unaware of, by doing so we can realize our faults and correct them in order to build a strong relationship with friends, dating or marriage.
The State of Affairs: Rethinking Infidelity
Marriage doesn't quite have the same appeal it once did. Why would it? With over eighty percent of the population having some sort of experience with infidelity, it's no surprise that many want to avoid the situation altogether. Although infidelity isn't exclusive to marriage, there is a different intensity of pain that occurs when an affair happens inside a marriage. In this book Perel focuses on infidelity in the context of marriage and what we can learn about ourselves. It is a deep reflection that will raise some thought-provoking questions on the intricacies of love and modern marriage.
This is an important read for any person, of any age, whether they're in a marriage or not. It is able to give language to happily married couples to start a conversation while also providing a different perspective to those who have experienced infidelity. In American culture there is a very limited vocabulary and emotional intelligence in regards to cheating. Perel uses her experience as a psychotherapist to challenge the stereotype of infidelity; instead of perceiving infidelity as detrimental to a relationship, perhaps it help couples grow and learn. It is a tough read but quite necessary, because as we brace ourselves for change we must also recognize the ways love and relationships are morphing.
How to Fall in Love with Anyone
Where do our beliefs on love come from? Movies? Books? Family? Maybe all of the above? It is true that we are shaped by our surroundings and society, but maybe it's time to stop taking things as they are and time to start questioning ... especially love. How does love really work and can it last forever? These are questions that Catron poses in her memoir/collection of essays. She delves deep into the meaning of love, being loved, and presenting love. Catron draws from her research in universal psychology, biology, history, and literature of love to reflect on her past and her history to understand her relationships. The author provides a balance between being personal to her own experiences and discussing the subject in a broad manner. The book is candid and complex, just like love.
RELATED: 100 Romance Movies to Watch Before You Die
Sometimes you find yourself still 30 and single and you feel disoriented. This is a comforting read as Catron explains that heartbreaks are not uncommon and that love is a complexity made up of cultural norms and chemicals so it's okay to not have it all figured out. This book began with a Modern Love article on how she got to know her partner through a series of questions. That article only touched the surface while this book digs deeper into love as a whole. By the end Catron suggests that people should learn how to love well instead of obsessing over finding the one. In this well-written reflection, Catron offers a bit of hope when finding love seems impossible.
The Rules Do Not Apply
In The Rules Do Not Apply, Levy explores the ways the shift in our culture is changing our womanhood. She chronicles her own experiences of being pregnant, married, successful, and financially secure —but within a month it was all gone. With exquisite and heartfelt writing from Levy the book feels very personal, almost like a journal. This memoir of loss sfollows Levy as she re-evaluates herself and her world in order to grow; sometimes it is through others that we learn more about ourselves.
Levy used to be a writer for the New Yorker and it is obvious in her language, structure, and tone. The memoir is readable and gripping as Levy talks about her loss. The story is personal to Levy but loss is universal and there are certain aspects to her story that are relatable to anyone. When she talks about losing her child, her spouse, and her home, Levy speaks with so much honesty that it's almost like she is exposing herself. Seeing Levy be so unapologetically herself as she faces her guilt and mourning, is a reminder to persevere and stay true to ourselves even in moments of unfathomable loss.
The Lonely City: Adventures in the Art of Being Alone
We are ending off the list with a memoir about being alone. Even though it sounds like a cliche, one of the most important relationships is the one you have with yourself. Olivia Laing is a British writer and critic who moved to New York with her American partner. After the move her relationship started to slowly disintegrate, and Laing found herself inhabiting loneliness on a daily basis. The narrative covers her life, the works and lives of some artists, psychological insights, and the state of being lonely in an urban setting. Laing conducts an investigation on the meaning of loneliness and eventually finds alleviation through the visual arts.
Written with empathy and curiosity, Laing goes on a quest to uncover more about solitude. The book is both personal and political, as Laing raises many questions and offers plenty of answers. Instead of perceiving the feeling of loneliness as a weakness, Laing offers artists who came to terms with it and turned their pain into art. Happiness is an expectation from society, especially in big cities, so if you feel alone it's even more isolating. Laing doesn't offer advice on how to feel less lonely, but she does acknowledge that loneliness might not be such a bad thing after all.
Featured photo: TNK PHOTO / Unsplash