Can't get enough of engrossing romance reads? We're got you covered. This month, we're offering deals of a wide variety of love stories—from historical to contemporary. Get your hands on these discounted books today!
Note: These deals were last updated on 4/1/20. Check back soon for more romance books on sale!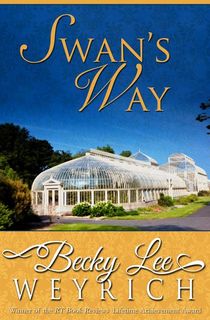 Swan's Way
A time travel Civil War romance from the award-winning author: "Combining intriguing paranormal elements is Ms. Weyrich's forte and this is no exception" (Romantic Times).

The grand plantation of Swan's Quarter still echoes with memories of another time. It is there that Ginna Jones meets Neal Frazier, a recovering plane crash survivor. Young and handsome, but disturbingly familiar, Ginna is instantly drawn to this mysterious man.

When a walk in the garden sends the pair spiraling back through the veils of time, their fates become entwined with those of two young lovers separated by the Civil War. Plunged into another century, Ginna and Neal will discover destinies still waiting to be fulfilled, and a flame of passion that not even the passage of time can extinguish.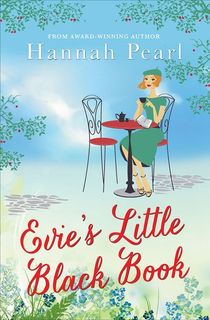 Evie's Little Black Book
She wants to find Mr. Right—and step one is hunting down every man she's ever kissed . . .

When Evie is invited to the wedding of the guy she'd crushed on throughout her teens, it's the final straw. What's wrong with her and why can't she keep a man?

Between consoling herself with ice cream and chocolate and sobbing her heart out to her cousin, Evie has a brainwave—and it all centers around her little black book (well, it's more of a floral-patterned notebook, really), which contains the details of every man she's ever kissed or dated. Perhaps the cure for her disastrous love life has been nestled within its pages all along—or maybe she'll learn that exes are exes for a reason . . .
RELATED: 18 Great Contemporary Romance Novels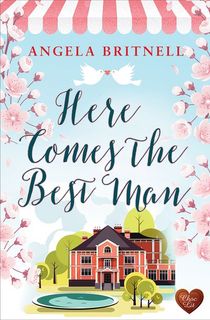 Here Comes the Best Man
He needs to save his brother's big day—and may find love along the way . . .

When special ops veteran Josh Robertson returns home to Nashville to be the best man at his younger brother's wedding, he's sure he'll mess it all up somehow. He's already on edge just from reuniting with his family after years in the service. It's fun to pick up his old guitar again—but facing his father is another story . . .

But when it becomes clear the wedding might not go according to plan, it's up to Josh and fellow guest Louise Giles to make sure that the bride- and groom-to-be get their perfect day. Can Josh be the best man his brother needs? And is someone else beginning to realize that Josh could be her "best man" too?
The Tarrant Rose
As Jacobites conspire against the English throne, a desperate woman contends with a mysterious suitor in this historical romance of love, war, and deception.

Proud and penniless, the raven-haired Sophia knows only two things about the wildly dashing and mysterious Philip Rich: that he's the poor and disgraced relative of the Earl of Rame; and that he awakens in her a craving that her betrothed, Sir John Bladen, can never satisfy. Unfortunately for Sophia, pledging herself to the wealthy Sir John is the only way to save her beloved Tarrant Hall.
RELATED: The Best Historical Romance Novels That Will Steal Your Heart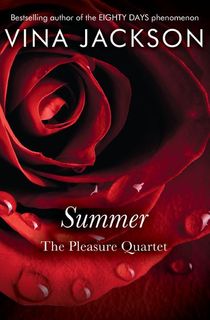 Summer
How could I possibly explain all the events of a lifetime, try to tell him who I was and what secrets I carried inside me? As if he were my confessor and I his supplicant.

Dissatisfied with the normalcy and safety of what appears to be the perfect relationship, Noah Ballard finds himself more and more distracted by the sensuality of the world around him. A passionate and talented record executive, he feels that he is not cut out for domesticity and longs for something darker and more powerful, an encounter that could stir him as deeply and ritualistically as music does.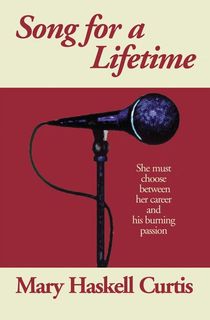 Song for a Lifetime
A success on stage. A failure at love. There's only one song worth singing for this star, but it may tear her heart in two.

Using her stunning looks and hypnotically beautiful voice, Marcy Hanson achieved success beyond what she had imagined. But Dirk's charm pervaded her thoughts, leaving her paralyzed by love. Dirk, back to reclaim his love, bursts back into Marcy's life as disruptively as he left, but he brings more than flowers and the promise of romance. He brings a choice: his love for her or her love for music. Now Marcy must choose what part of her heart to follow. Which will she give up?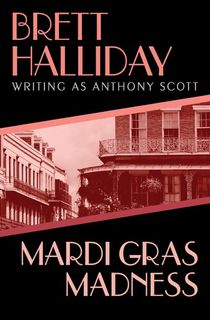 Mardi Gras Madness
An innocent young woman is seduced by the temptations of Bourbon Street in this sultry, scintillating tale

Twenty-two-year-old Barbara Dorn has always been sure of herself. Sure of her happiness in rural Tancipahoa Parish, Louisiana, where she was born and raised. Sure of her commitment to her fiancé, an agricultural school graduate who cultivates his family farm with scientific exactitude. Sure of her distaste for big-city life and excitement.

But when her old college roommate, Ethel, comes to visit, Barbara realizes she may not have all the answers. Ethel is on a mission to convince her friend to make the hundred-mile trip to New Orleans for Mardi Gras, when the city becomes one vast playground and a half million people throw their cares and inhibitions to the wind. Ethel insists that Barbara experience the carnival of love before settling down to life on the farm. But when Barbara finally arrives in the City That Care Forgot, the beautiful young virgin will discover that her desires are deeper and more passionate than she ever thought possible.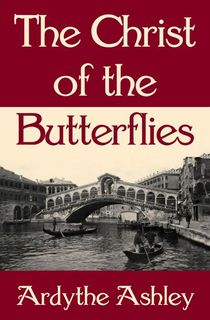 The Christ of the Butterflies
Two interconnected tales of a love affair that began amid the timeless beauty of Venice from the author of In the Country of the Great King.

Romance naturally emanates from Venice, a city of passion and eroticism. This was the case for Mara, a Nebraskan writer who had emigrated from the United States fourteen years previously. One of her newly-published novels brings passion to her, when the son of an ex-lover comes looking for resolution. Having read the book, which Mara based on her and her lover's real-life interlude, James finds Mara and they are instantly enamored with each other. As the story unfolds, they encounter sensuality, love, and danger.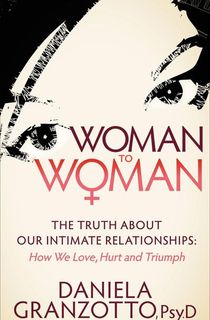 Woman to Woman
An exploration of the bonds that play a central role in women's lives and which are critical for a woman's sense of identity and emotional well-being.

For the modern woman, the need for love and acceptance from another has never been more important. Finding true love, however, has never been more fraught with challenge and adversity.

You may have experienced infidelity, had a partner who fails to respect your boundaries, or felt deeply sad and lonely in your marriage. You could also be a woman who has a strong desire to marry but can't find your soul mate.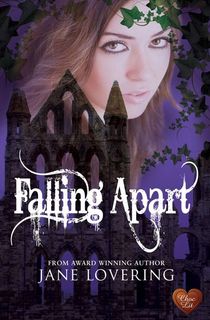 Falling Apart
Love is at stake in this bitingly funny and sexy vampire romance from an award-winning author.

Jessica Grant is a tracker—and a liaison between the Otherworlders and the more human population of York. Her job is to keep the lively undead in their place. She knows all too well that falling in love with a vampire takes a leap of faith. But honestly, who can resist Sil? The leader of the Others has spent lifetimes perfecting the art of charm and seduction. Surely, she can trust him, can't she? He'd never let his demon get the best of him. Would he? And if he promised never to leave her, then where in the Otherworld is he?
RELATED: The Best Free & Discount Romance Apple Books to Download Right Now
This post is sponsored by Open Road Media. Thank you for supporting our partners, who make it possible for A Love So True to continue publishing the swoon-worthy stories you love.