Love Actually is a festive classic to many (and cinematic hell to others!). The Richard Curtis seasonal rom-com sees several stories of love in its various forms intertwine over the Christmas season. There are love triangles, infidelities, language barriers, has-been rockstars, and a minor political crisis to top it all off.
It's no wonder that the movie is considered romantic catnip for many. If you've seen the film a hundred times and wanted more of your favorite storylines, then we have some romance novels to recommend!
Colin Firth/Lúcia Moniz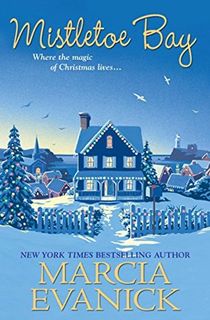 Mistletoe Bay
Colin Firth's romance starts when he finds his girlfriend cheating with his brother, forcing him to flee to a French cottage where his Portuguese housekeeper catches his eye, despite their language differences. In Mistletoe Bay, infidelity also leads to a new chance at romance.
When Cooper Armstrong left California to return to Maine, he also left a cheating ex behind. Now he's left to look after his sick father and work as the new UPS man of Misty Harbor. Jenni Wright, a single mother living in a rickety house, could use some help from the newest guy in town. Her home is falling apart and her kids need some extra adult guidance. Coop's broken heart finds solace with the gorgeous Jenni and her boisterous family, and Christmas seems like the perfect time to make sparks fly.
Hugh Grant/Martine McCutcheon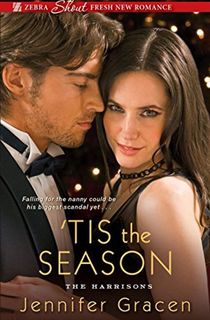 'Tis the Season
What's more dramatic than falling for the leader of the entire country? That's the conundrum facing Martine McCutcheon after she takes a job at 10 Downing Street and immediately catches the eye of the Prime Minister. Jennifer Gracen's 'Tis the Season brings more festive drama to the table.
Charles Harrison the III has grown up with the weight of the family name on his shoulders. His recent divorce has made him the black sheep of the Harrison clan, and to make things worse, he's fallen for the nanny. Lisette Gardner has loved Charles from afar for years but knows that she should resist his advances for the good of her career and personal life. But she wants him too much to ignore her feelings. She'll accept nothing less than forever from Charles.
Bill Nighy
Rock Redemption
While Bill Nighy doesn't get a romance in Love Actually, he gets some of the best jokes as a rocker trying to make a comeback via a cheesy Christmas song. And who doesn't love a rockstar romance?
Nalini Singh's rock series features more than a few gorgeous heroes with musical talents. In Rock Redemption, Noah St. John made the biggest mistake of his life when he betrayed his friend Kit Devigny. Now all he has left is his music and a growing bad boy reputation. The pair are thrown together when a media error sees them labeled as the hottest new couple in the rock world. So, Noah agrees to pay Kit back and play the adoring boyfriend for a few weeks. When the illusion becomes too real, his past comes crawling back to haunt him.
Liam Neeson/Thomas Sangster
Christmas With the Single Dad
Liam Neeson plays a widower who helps his young stepson to find love via the magic of Christmas and drumming. For the Single Dads of Seattle in Whitley Cox's series, ten sexy single fathers play poker every Saturday night and bond over their situations.
Zak Eastwood plans to spend Christmas with his fellow dads since his kids are supposed to be at an amusement park with their mom. However, fate has other plans. Broke law associate Aurora Stratford crushes on Zak from afar at the gym, but soon becomes very close with him after a freak snowstorm forces them together. Perhaps they can be one another's holiday savior...
Martin Freeman/Joanna Page
The Intimacy Experiment
Martin Freeman and Joanna Page play body doubles for a major film, able to have cozy conversations while naked together yet left tongue-tied and nervous when the cameras aren't rolling. The weirdness of relationships is a big part of The Intimacy Experiment. Naomi runs a sex-positive start-up that's dedicated to providing education to the masses on how to live their most pleasurable lives. She wants to spread the word but struggles to get her voice heard.
It's a fate that's also befallen Ethan, a gorgeous rabbi whose synagogue is in trouble. He's for three months to turn things around for his congregants. She needs buzz to help her business. Together, they start hosting seminars on modern intimacy that go viral. If only they could listen to their own advice when it comes to their growing feelings for one another.
Keira Knightley/Andrew Lincoln/Chiwetel Ejiofor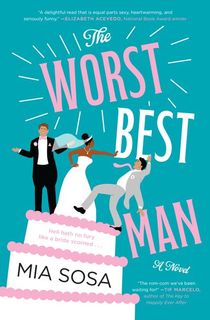 The Worst Best Man
What would you do if you found out your new husband's best friend was in love with you? One of the most famous moments in Love Actually comes when Andrew Lincoln, who has long adored Keira Knightley from afar, shares his feelings via cue cards and a boom box outside her home, all while her new hubby waits inside. Perhaps you preferred Lincoln and wanted to see that story unfold? Check out The Worst Best Man, wherein drama at the altar reveals new romance.
Carolina is a wedding planner who gets ditched on her own big day by her fiancé. In an attempt to move on, she takes a job planning a major wedding that could change her career, but there's a hitch. Her collaborator will be Max Hartley, her ex's brother, and they hate each other. He's the one who encouraged his brother to leave Lina at the altar, and she wants payback. Soon, however, the sparks fly and Max's supposed disdain for Lina reveals itself to be something very different.