So many books, so little time. As we all wait impatiently to find out if 2021 will be better than last year (surely it can't be worse?!), we wouldn't blame you if you chose to spend more time escaping into the world of romances.
Fortunately, this year promises a whole slew of thrilling contemporary romance titles, both new and familiar. While we wait for some of our favorite authors to drop their latest releases, why not dive back into the past few years and check out some contemporaries that may have passed you by the first time round?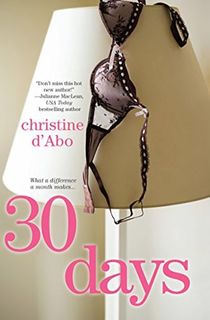 30 Days
When Alyssa Barrow met Rob at the tender age of 19, she knew immediately that he was her soulmate. They married and were ready to live happily ever after, but then Rob became terminally ill. In his final days, Rob urged Alyssa to keep living her life to the fullest after his passing, but two years after his death, she's still not ready to move on.
Then her new neighbor Harrison Kemp arrives on the scene, and she starts to wonder if the time is right. Rob left behind thirty cards with instructions for a month of unbridled passion, allowing his beloved wife to move on and discover pleasure once more.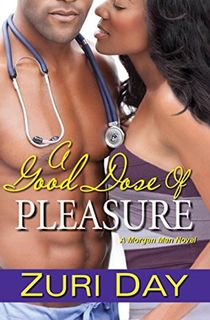 A Good Dose of Pleasure
Anise Carter has packed her bags, moving from Nebraska to the bright lights and big city that is Los Angeles. As an artist, she's looking for inspiration and a fresh start, cutting her losses from her dark past. Her welcome to L.A. gets off to a good start thanks to the arrival of Dr. Gregory Morgan.
There's just one problem: he's fighting hard for a multimillion-dollar medical research grant that will allow him to open up a new research center on the site of a beloved artistic community, and that's where Anise is setting up shop. Art versus science proves to be as fiery a battle as love versus hate for Anise and Gregory.
Related: 10 Black Romance Authors You've Been Missing Out On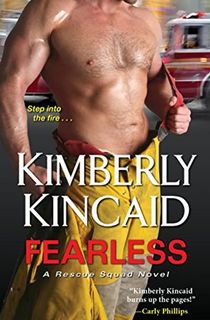 Fearless
Firefighter Cole Everett, the hero of Kimberly Kincaid's second Rescue Squad novel, is committed to his job. His entire life revolves around the firehouse, a job he took up after leaving behind his life as a farm boy. When he's asked by his captain to supervise the new recruit, he jumps at the chance to show off his skills.
But he's unprepared for the rookie, Savannah Nelson, who's just as ambitious and stubborn as he is. Savannah has wanted to be a top firefighter her entire life, a way of fulfilling her family legacy, and she's not about to let little things like sexism, douchey bro co-workers, or the red-hot chemistry between her and her new colleague get in the way of that.
The Ultimate Pi Day Party
In the Baldwin Village district of downtown Toronto, Josh Yu works as the CEO of a tech company. Estranged from his father for seventeen years, he's determined to finally get him in the city to have a real conversation with him. And what better way to appeal to the nerdiest instincts of a retired mathematics teacher than with a Pi Day party? All he needs is the appropriate catering.
Enter Sarah Winters, a pie maker whose delectable concoctions are selling well enough for her to think about opening a new location. The last thing she expects is for number 19 from a list of Toronto's 35 most eligible bachelors under 35 to enter her shop.
Hearts on Hold
Professor Victoria Reese is fighting to get her snobby colleagues at Pembroke University to support her planned partnership with the local library. They don't seem to understand or care about the benefits that their elite college can offer the community, but Victoria plans to fight on regardless.
She finds a delightfully appealing ally in John Donovan, a tattoo-covered librarian from the children's department. Of course, first, they need to deal with the pressing matter of Victoria's overdue book, a steamy romance novel whose appeal John just doesn't understand, although he is very keen to learn.
Just the Sexiest Man Alive
For Taylor Donovan, the courtroom is her realm and she is unbeatable when it comes to fighting for her clients. The unflappable lawyer is not easily swayed or won over. So she feels prepared to deal with the one and only Jason Andrews, the heartthrob actor who was just voted as the Sexiest Man Alive.
Jason is preparing for his next role in a legal thriller and wants to shadow a real lawyer to see how it works. He's also used to having women fall at his feet, so of course he's immediately smitten by the cool-as-a-cucumber Taylor who seems curiously immune to his legendary charms.
Welcome to Temptation
Sophie Dempsey lives a nice quiet life filming wedding videos for other happily married couples, and that's just how she likes it, thank you very much. From the moment she arrives in the appropriately named town of Temptation, Ohio, she knows that things are going to go awry.
The town just seems too perfect, the homes too squeaky clean, and the mayor, Phineas Tucker, far too sexy. She just wants to do her job and go home, but then her video causes a local uproar and she must team up with Phin to keep things under control. But how can anything be in control in a place called Temptation?
Xeni
Xeni Everly-Wilkins has ten days to clean out her late aunt's massive home in upstate New York, and to avoid further family drama. But then the will is read and Xeni is presented with a conundrum straight out of a Hallmark Christmas movie: If she wants to claim the estate, she needs to get married.
Enter a ruggedly handsome Scotsman named Mason McInroy, a friend of Xeni's aunt who's in a very deep hole of debt. He and Xeni can deal with a quick marriage of convenience to solve their problems, but such things are seldom so simple, and the unlikely spouses find themselves doing the unthinkable: falling in love.