Nobody likes being hurt, but in the romance world, injuries often lead to the sexiest of moments. It's a pretty alluring fantasy: to be taken care of by your handsome hero, usually in very close proximity to one another and with little chance of leaving. Cue the fireworks!
If that sounds like your cup of tea, we've got eight romance books featuring a hero who takes care of an injured heroine.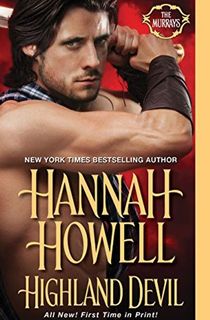 Highland Devil
When a stranger steals Sir Gybbon Murray's horse, he thanks his lucky stars that the animal doesn't take too kindly to strangers. That's unfortunate for the thief, who falls and injures herself pretty badly.
Mora Ogilvy is no wilting flower, but even she has to admit that attempting to flee her ruthless cousins on a stolen horse wasn't her smartest plan. What she couldn't have predicted was that the man she tried to rob would be sympathetic to her cause and would nurse her until they were ready to seek revenge.
Gybbon will care for this feisty woman who wants justice for her family. Spending a few weeks together in his brother's keep is proving to be a deeply alluring prospect, but surely they can't put their hearts before their carefully-laid plans?
RELATED: Books Like Outlander That'll Make You Want a Scot of Your Own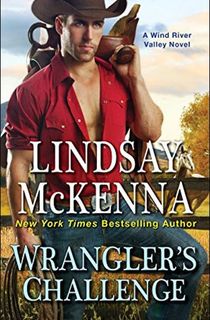 Wrangler's Challenge
Noah Mabry's life fell apart when he returned from war in Afghanistan with PTSD. His wife left him, he struggles to live the normal life he once had, and he doesn't like being around others whenever he can help it.
At the Bar C Ranch, he works with a crew of fellow military vets, which is where he meets Dair Wilson, a half-Comanche ex-Marine whose foot was amputated after an IED explosion. She's been hired to assist Noah, who says he doesn't need help. Neither are used to asking for a shoulder to lean on, even when they need it.
After she's injured by a horse, Noah and the Bar C family take care of Dair, allowing her to find peace and maybe a loving family for the first time in her life.
RELATED: 14 Western Romance Books to Make You Yearn for a Cowboy of Your Own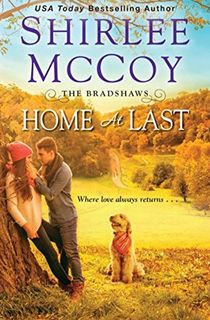 Home at Last
Flynn Bradshaw's sister-in-law, Sunday, is finally home after the accident that killed her husband and left her profoundly injured. The two of them are still trying to process their loss while caring for the family's many children.
Flynn wants to help Sunday move on and heal from her physical and mental pain. Together, they can make something new from her old house. For Flynn, this could be a chance at something beautiful—but it may be too much too soon for Sunday.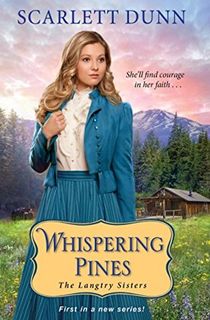 Whispering Pines
Rose Langtry grew up as one of a big loving family on a ranch in picturesque Whispering Pines, Colorado. Coming home after five years is easier said than done, however, especially since the first thing she sees is their gruff rancher neighbor trying to kill her brother.
As a young girl, Rose was afraid of the infamous Morgan LeMasters, but she won't let him hurt her family. In the ensuing fight, Rose is hurt. Guilt-stricken, Morgan decides to take care of her. He's spent years trying to stop Frankie Langtry's gang but Rose is a different matter. She's beautiful, caring, and doesn't have a bad bone in her body.
Rose needs support to keep her family farm from going under, and a marriage of convenience will provide it. But Morgan's feelings run far deeper than those of mere practicality.
Cold in the Shadows
Frog biologist Audrey Lockhart is nearly killed by a vicious attack. She's grateful when a handsome man comes to her rescue, but then she learns that he has his own agenda.
CIA officer Patrick Killion has been tasked with apprehending an assassin, and Audrey is the number one suspect. But soon he finds himself falling for the woman he's supposed to hand over to the authorities.
Is Audrey telling him the truth, or will betrayal destroy them both? Who's the real villain here?
RELATED: Romance Books to Read Based on Your Favorite Tropes
The Lightkeeper
When his pregnant wife dies in a shipwreck, Jesse Morgan gives up his wealth and place in Seattle society. Guilt stricken and smothered by grief, he moves to a tiny coastal community and takes up the position of the local lighthouse keeper.
It's a dangerous job, maybe the most treacherous in the Pacific Northwest, but it's the perfect way for Jesse to give up the real world and reject all social contact. That changes when a beautiful pregnant woman, the sole survivor of a major shipwreck, washes ashore.
Mary Dare has lost everything in her hopes of making a new life for herself and her child. The last thing she needs is a total stranger caring for her, yet Jesse finds new strength through Mary and a way to confront his past demons. For Mary, Jesse may present a real second chance at life, love, and happiness.
RELATED: Historical Romance Novels That Will Steal Your Heart
Unbound
Merry's life has changed a lot. Her mother passed away, and she's recently undergone a major body transformation after losing a lot of weight. She needs something to hold onto, a way to let her life move forward. So, she decides to take a three-week hike through the Scottish Highlands. Maybe the solitude of nature will help her recuperate.
But when Merry is injured, she searches for warmth in an isolated building. Here lives Rob, who exiled himself to the Scottish wilderness to escape his own demons. He's not one for company, but now he must play nursemaid for Merry, his unexpected guest and a woman who has ignited unprecedented passion in his heart.
RELATED: 8 Books With Delicious Use of the Only-One-Bed Romance Trope
Underneath the Sycamore Tree
Emery has been living with a chronic but invisible illness for a long time. It killed her sister and left her mother broken-hearted beyond repair.
Hoping to find some solace, Emery moves in with her father and his family, which includes her new stepbrother, Kaiden Monroe. He's the only man who has ever made her feel loved and worth loving, not a broken shell of a person to be pitied.
Yet her life comes with a ticking clock and both Emery and Kaiden know that there just isn't enough time left for them to be everything they want to.
This post is sponsored by Open Road Media. Thank you for supporting our partners, who make it possible for A Love So True to celebrate the romance stories you love.