Medical romances are a major part of the genre, as any category romance reader can tell you. We may not like being sick or having to deal with doctors in real life, but there's something very appealing about a romantic figure who knows everything there is to know about the human body. Ahem.
If that's your thing, we've got ten doctor romance novels for you to check out.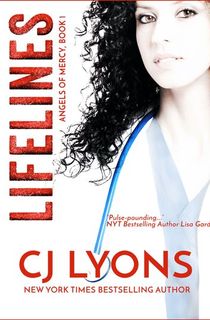 Lifelines
New ER doctor Lydia Fiore knows that life or death situations are part of her job, but so are workplace politics. So, when she finds herself losing the wrong patient—the Chief of Surgery's son—she must discover the truth behind her patient's death to save her career.
But it's not so simple. There are plenty of people waiting to throw her under the bus, including some former friends and new enemies who will stop at nothing to silence her.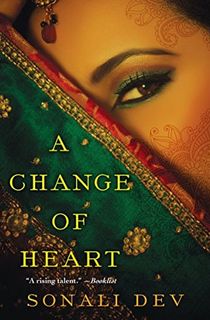 A Change of Heart
It wasn't so long ago that Dr. Nikhil 'Nic' Joshi had everything he could have hoped for in life: a beautiful wife, the perfect career, and a secure future. Then, while working for Doctors Without Borders in a Mumbai slum, his wife, Jen, discovered a black market organ transplant ring. Before she could expose the truth, Jen was killed.
Two years later and Nic is slumming it as a cruise ship doctor who spends most of his time half-drunk. On one of those blurry evenings on deck, Nic meets a woman who makes a startling claim: she received Jen's heart in a transplant and has a message for him. Jess Koirala's story seems ridiculous but she says that Jen has left behind secrets she needs uncovered. She and Nic are given a second chance together, but not before they investigate Jen's murder.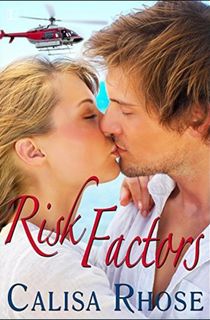 Risk Factors
Veterinarian Vivian Dane has purchased her uncle's practice in the tiny town of Wales, Missouri, a place where everyone knows everybody else's business and nobody's ready to trust a newbie. As the daughter of world-renowned wildlife vets, Viv is used to being under-estimated but is determined to prove everyone wrong.
Connor, an EMT paramedic and single father, is immediately attracted to Viv but is struggling to get over some demons in his past. He can't risk falling fast for the new woman in town, not when he has to think about his young daughter and providing her with some much-needed stability. Viv understands but she wants to prove that she can be relied on by him and the ones he loves.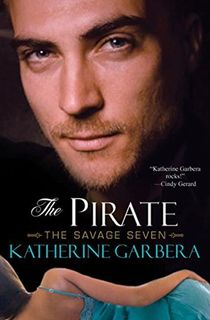 The Pirate
J.P. Lazarus is an ex-Navy Seal who's parlayed his technical expertise into a lucrative and dangerous career as a mercenary for hire, part of the near-legendary group known as the Savage Seven. He loves his job and wouldn't give it up for anything, but then he meets Dr. Daphne Barrett and suddenly sees things in a new light.
Daphne is working in Africa for a summer to get over her messy divorce, which is meant to be a fuss-free gig. Then her vessel is hijacked by Somali pirates and her status as a senator's ex-wife makes her a perfect target for ransom. If there's one man equipped to protect her, it's Laz, but he's just as dangerous as the bad guys. Falling for him surely isn't an option.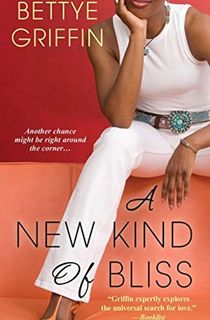 A New Kind Of Bliss
After her father's death, Emily Yancy agrees to move back to her hometown, but she's not looking forward to the prospect of living with her mother again. Life in this dead-end town, stuck in her mom's tiny apartment, is smothering. But there is a sliver of hope in the form of Aaron Merritt, the local doctor who's rich, single, and so handsome.
He soon starts wooing her with fancy restaurants and lavish gifts. Surely no other man could compare, especially not Teddy Simms, Emily's high school crush who is less professionally impressive but so comforting in his familiarity? Who will Emily choose? Why can't she have the best of both worlds?
Related: 20 Love Triangle Books That Will Tear Your Heart in Two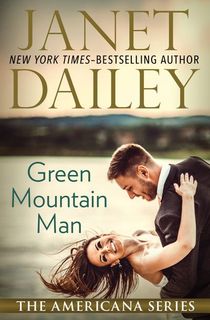 Green Mountain Man
Janet Dailey's Americana series is fifty books long, with each book telling a romantic tale set in a different U.S. state. Green Mountain Man, number 45 in the epic saga, takes place in Vermont.
Dr. Jonas Concannon has left his practice in New York to return to his beautiful snow-covered hometown of Randolph, Vermont. It's all for Bridget, his first love and the woman he left behind over ten years ago. She's now a single mother working with her own business, and she has a new man in her life. So she's not exactly ready to let Jonas try and win her over once more.
But the feelings are still there, even if she's never truly forgiven him for leaving her behind for the big city. A second chance at love means she'll have to let her cold heart melt for Jonas.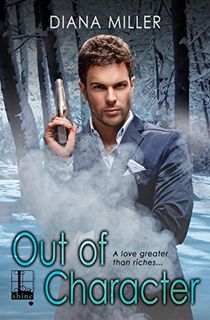 Out of Character
ER doctor Jillian Rodgers has never done an impulsive thing in her life. That changes after a messy breakup when she takes a ski vacation and meets the man of her dreams. After a passionate night together, she's ready to declare her love for him, but all is not as it seems.
The "perfect man" is just a cover for Mark Jefferson, a CIA operative on a mission. The two are then shot at on the slopes and Mark suddenly disappears. Soon, Jillian is a new target and Mark may be the only one who can protect her. That's assuming he won't run away again.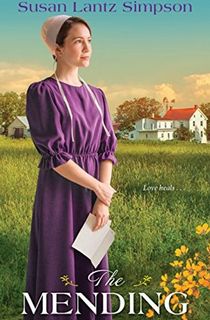 The Mending
Malinda Stauffer loves her Amish community and is excited that her best friend Phoebe may soon be married, but she's less sure about her own future. As much as she wants a family, she's convinced that no man wants the burden of a wife with chronic health issues.
But there is Timothy Brenneman, a friend of her brother who works alongside him handcrafting the finest Amish furniture in St. Mary's County. He would do anything to hold Malinda close and soothe her melancholy. She thinks Timothy just pities her, but he wants to prove that there's nothing about Melinda that he doesn't think is perfect.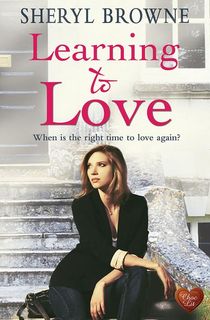 Learning to Love
Living in a small village like Hibberton means that Andrea Kelly is used to everyone knowing her business. But when her house burns down, and all of her worldly positions with it, she suddenly feels more alone than ever.
The last person she expects to open his doors to her is the local doctor, David Adams. He's mostly known for being a distant and aloof man—no one would expect him to invite Andrea, her three children, and her elderly mother to live with him. But Andrea needs all the help she can get piecing her life together.
David and his son Jake soon become part of her family, but there's trouble on the horizon thanks to the suspicious absence of her husband. Where is he and what is he hiding from Andrea?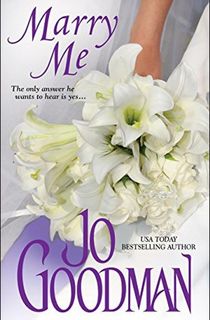 Marry Me
Rhyne Abbot has long lived a life of isolation on the outskirts of Reidsville, Colorado. She's used to doing everything for herself, but when she collapses suddenly from a mysterious sickness, she has no choice but to return to town and seek medical help.
The only place open to her is the home of the new doctor, Cole Monroe. He's busy looking after his orphaned little sister as well as the residents of Reidsville, but Rhyne immediately captures his heart. He doesn't want to merely heal her. He wants to convince her to be his wife. But earning her trust and her love will take more than a little TLC.
Featured image via Patty Brito / Unsplash