After the resounding success of Bridgerton's debut in 2020, we were blessed with season two of the show in March of 2022. This year, we have not one but two seasons of Bridgerton to look forward to on Netflix: season three of the original show, and a new spinoff show based on the life of Queen Charlotte. Thanks, Shonda!
Bridgerton Season Three
While it's confirmed that season three of Bridgerton has begun filming, Netflix hasn't come out with an official release date. Based on the filming timeline of prior seasons, season three is speculated to come out at the end of summer at the earliest and just before Christmas at the latest.
Additionally, we know that the cast for season three will be different from the first two seasons. Phoebe Dynover, the actress who played Daphne Bridgerton in the first two seasons, has confirmed she will not be joining the cast for this upcoming season. There will also be three new actors joining the cast this season: Daniel Francis will be playing Marcus Anderson, Sam Phillips will play Lord Debling, and James Phoon will play Harry Dankwoth.
Screenwriter Shonda Rhimes has also confirmed that this season of Bridgerton will be diverting from the original book series by author Julia Quinn. This season will skip over the third book, which focuses on Benedict Bridgerton, and will jump straight to the fourth book, Romanticising Mister Bridgerton. This book focuses on Penelope Featherington and Colin Bridgerton as they grapple with romantic feelings and hidden secrets that will change the way they view each other forever.
Queen Charlotte
On February 14th, Netflix shared the release date of their hotly-anticipated Bridgerton spinoff, Queen Charlotte. Starting May 4th, viewers can watch this new season on Netflix and learn about the childhood, early life, and rise to prominence of Bridgerton's Queen Charlotte. Serving as a prequel to Bridgerton, Queen Charlotte "tells the story of how the young Queen's marriage to King George sparked both a great love story and a societal shift, creating the world of the Ton inherited by the characters in Bridgerton" (Netflix).
The titular role will be played by both India Amarteifio, who will act as the younger version of the Queen, and Golda Roshuevel, the actress we know from the original series. This spinoff will also see Adjoah Andoh and Ruth Gemmell reprising their roles as Agatha Danbury and Lady Violet Bridgerton, respectively. Actors joining the cast as younger versions of certain characters will include Michell Fairley as young Princess Augusta, Arsema Thomas as young Agatha Danbury, and Corey Mylchreest as young King George.
Shonda Rhimes explained at a live Bridgerton panel hosted by Netflix and Shondaland that the plot will switch between the younger characters and a modern-day timeline to fully reflect the character's development and how their choices affect them later on. This is certainly an interesting premise, and we look forward to seeing how it will play out when Queen Charlotte is finally released in May.
Books to Read While You Wait for Bridgerton
If you're anything like us, you're waiting on the edge of your seats for these two shows to become available to stream. While you wait, here are five historical romance books with a Bridgerton feel that will keep you satisfied until the new seasons are out!
Reputation
Described as "Bridgerton meets Gossip Girl," this book is perfect for fans of the two series looking for their next read. In this book, a sheltered young lady named Georgiana Ellers spends the summer at her boring aunt and uncle's home in the English countryside.
Everything changes when Georgiana meets a young aristocrat named Frances Campbell, who introduces Georgiana to her wild, drunken posh friends—and a particular young man named Thomas Hawksley.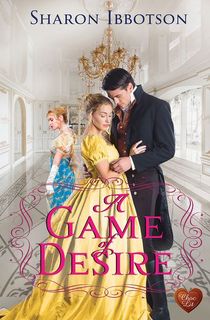 A Game of Desire
This Regency-era romance tells the tale of Felicity Fox, a non-traditional lady who frequents the men's gambling halls, and Earl Edward of Addington, who despises gambling but desperately needs Felicity's help. Although Elizabeth is known for her ability to beat any man at his own game, involving herself with Edward might be her most dangerous deal yet…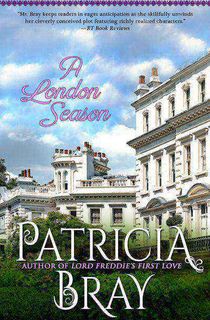 A London Season
After caring for her eight siblings and shouldering her family's bankrupted estate, Jane Sedgewick is thrilled when her aunt invites her to spend the festive season in London. While Jane hoped she would find a wealthy husband there to free her family from debt, the aristocratic people she encounters look down on her countryside ways.
When the handsome—and wealthy—Lord Glendale meets Jane, he is amused by her unapologetic nature. Although not in the market for a wife himself, Lord Glendale bets Jane that he can bring her into fashion within the month. But when his plan works too well, and Jane becomes the most coveted belle of the ball, Lord Glendale realizes he might not want to give her up to her newfound love interests after all.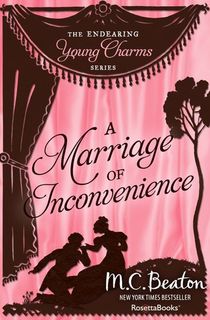 A Marriage of Inconvenience
Isabella has no interest in finding a husband. She rejected every proposal she received in the last two seasons, and her parents are at their wit's end, forcing her into an arranged marriage. Luckily for Isabella, her betrothed agrees that this will be a marriage in name only.
As Harry and Isabella get to know each other, both are shocked to find the other isn't what they seem. Isabella isn't a selfish ice princess; in fact, Harry thinks she's quite lovely, and Isabella realizes that Harry really isn't a mincing dandy. But as their feelings grow, a search for hidden treasure and a spurned suitor wreak havoc on the newlyweds. Brought to you by a New York Times–bestselling author, A Marriage of Convenience is a must-read for any fans of Regency-era romance.
An Heiress' Guide to Deception and Desire
Miss Caroline Hardcastle's work as the joint author of a crime column has earned her quite the scandalous reputation. Although writing for her infamous column may have cost her a fiancé, she cares more about bringing forgotten crimes to light rather than what society may think of her.
However, when her friend is kidnapped, Caro has no choice but to work with Lord Valentine Thorn… her broody ex-fiancé. As the two work together to find Caro's missing friend, Caro and Val must confront their lingering feelings and decide whether they can prove to the other that they are ready for marriage…before death gets to them first.