Contrary to its very lascivious title, Love in the Time of Serial Killers by Alicia Thompson is actually a very cute read! Its heroine, Phoebe Walsh, is a true crime obsessive who has been writing her PhD dissertation on the subject. This has left her with less time to find romance herself or to deal with her complicated family life.
Phoebe becomes convinced that her new neighbor, Sam Dennings, is a serial killer, but the longer she watches him, the more she realizes something even scarier: he's just a lovely guy who makes her heart flutter. And what's more terrifying than death? Love!
If you're in the mood for more blends of crime and love, the gritty and the sweet, here are eight novels for fans of Love in the Time of Serial Killers.
Love Creeps
At the age of thirty-two, Lynn Gallagher, a successful Manhattan gallery owner, suddenly finds herself wanting nothing. She's wealthy, comfortable, loves her job, and seems to have everything she could ever want.
So, why is she now envious of Alan Morton, her own stalker? So desperate to want something, she decides to start stalking Roland Dupont. And, to make things even more complicated, Ray, a homeless psychologist, has decided to make a case study from this trio!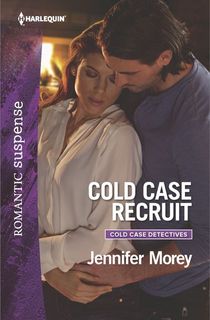 Cold Case Recruit
Eager to make a fresh start in life, former homicide detective Brycen Cage left behind his work in Alaska to host a true crime TV series. But he's soon dragged back home to help with a cold case investigation into the unsolved murder of a state trooper. But Brycen never expects to be so drawn to the victim's beautiful widow.
Drury Decoteau is a bush pilot working hard to protect her son and keep her heart in one piece after the death of her husband. She finds something special in the stoic detective Cage, and they soon grow close as they work on the case. But the killer is still on the loose and they have the widow and the detective in their sights.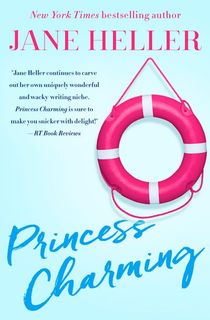 Princess Charming
Three divorced friends—and one killer—set out to sea for a dream Caribbean cruise. PR executive Elaine Zimmerman needs some persuading by her pals Jackie and Pat to climb aboard the luxury liner, but, after a bumpy start, she cheers up once she meets the gorgeous Sam Peck.
Dreams of a holiday romance fall apart when Elaine inadvertently learns that somebody's ex-wife has been marked for murder, and the hired hitman is already on board. Now the ladies have to solve the mystery of whose ex is out to kill and stop this act of bloody revenge on the high seas.
My Killer Vacation
Taylor Bassey is a 2nd-grade teacher who decides to take her heartbroken brother to Cape Cod for some rest and relaxation. But then they discover a corpse in their rental house and all their plans go awry.
Taylor's a true crime sleuth who's eager to do some investigating, but standing in her way is Myles Sumner, a brash tattooed bounty hunter who wants to find the culprit and get his cash as quickly as possible. He doesn't need to babysit a teacher, but Taylor is smart, determined, and weirdly helpful. Can they solve the murder mystery and get close beneath the sheets, or will the killer strike again?
Naked in Death
You can't talk about romance joining forces with crime fiction without delving into the world of J.D. Robb. The pseudonym of the iconic Nora Roberts, this series is 56 books strong, and there are still more to come! It's 2058 and Lieutenant Eve Dallas is a top homicide detective working in New York City. When a senator's daughter is killed, the secret life of prostitution she'd been leading is revealed. It falls upon Eve to delve into the seedy world of sex work, Washington politics, and high society.
Further complicating matters is Eve's growing attraction to Roarke, an Irish multi-billionaire who is somehow involved in the case. He wants her, and she's finding it tough to resist him. But he's also the leading suspect in the investigation.
Angelika Frankenstein Makes Her Match
For generations, every Frankenstein has found their true love and equal, but things aren't going well for Angelika, the sister of the ground-breaking scientist Victor. She's run out of suitors and seems doomed to spinsterhood. Perhaps the ideal man is made, not found.
When her handsome scientific miracle sits up on the lab table, she hopes for an instant romantic connection. Instead, her creation, named Will, has total amnesia and is solely focused on uncovering his true identity. Angelika agrees to help him find out the truth of his pre-death life, even if it means ignoring their growing chemistry.
Love & Other Scams
Single, broke, and about to be kicked out of her London flat, Cat's life is a mess. All her friends seem to be getting married, having kids, and growing up. In a fit of madness at yet another wedding, she turns to picking the pockets of her fellow guests, but only if they get handsy or otherwise deserve it.
Bartender Jake spots her light fingers at work, but he's got his own less-than-legal side-hustle, so he can hardly judge. When her frenemy Louisa announces her engagement to one of the wealthiest men in London, Cat comes up with a plan: a jewel heist involving the bride's obscenely expensive wedding ring. Jake will be her plus one on this lavish spree, acting as a fake couple to get close to the riches. But who's to say what's real and what's fake?
Sex, Murder and a Double Latte
Sophie Katz is a crime writer but she's not quite as hard-boiled as her thrillers. She prefers frothy frappuccinos to black coffee and sunshine to darkness. But she also knows what to look out for when trouble comes knocking.
Now, she's convinced that a crazed reader is sneaking into her apartment to reenact scenes from her books. The police are no help and now a filmmaker friend has been killed in a manner identical to one of his own movies. Sophie must find the copycat killer or risk being the latest victim. Helping her is the gorgeous but enigmatic Anatoly Darinsky. Is he her next great love or her prime suspect?
Featured photo: Michelle Ding / Unsplash