Looking for a love story that's simply magical? Witch romance books may be just what you seek. Featuring forbidden love and fierce female leads, these spellbinding reads contain a great assortment of some of the best tropes in romance.
Ready to choose which witch you want to follow on her romantic journey? We've rounded up six of the best witch romance books that are nothing short of spellbinding.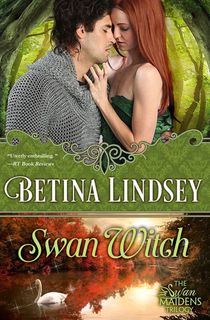 Swan Witch
Eithne is a beautiful witch with flame-colored hair and a gentle nature. She glows with her strong powers of netherworld witchery, but that is eclipsed by the black magic of her evil Druid father.
Bron mac Llyr is a handsome knight in search of the fated Swan Sister. When he accidentally enters the gates of Rath Morna, Eithne is powerless to warn him because she has vowed to never speak. Can Eithne and Bron overcome Rath Morna's dark enchantments? Can Bron convince Eithne that he will free her?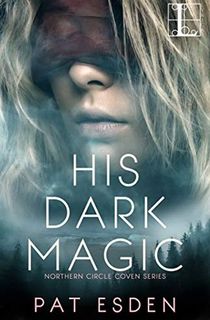 His Dark Magic
Chloe Winslow has been outcast by her influential magic family. She seeks to right her wrongs by combining her medical degree with her magic, so that she can heal those she hurt. But when the handsome Devlin Marsh invites her to join an elite coven, Chloe must decide between making amends with her family or accepting Devlin's offer.
Chloe soon realizes that Devlin and his coven are not what they seem, and she must risk her power to restore balance between the two realms after a demon is released.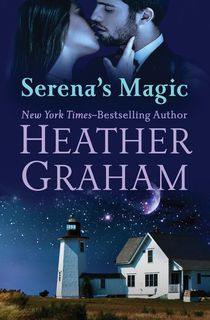 Serena's Magic
Serena is a long time resident of Salem who has never been lucky in love; Justin is a professor researching witchcraft visiting from New York. When Serena and Justin meet by chance at a pond on a hot summer night, one thing leads to another and they make love underneath a witch moon.
Although they've only just met, Serena feels like she's known Justin her whole life–and the feeling is mutual! Could this chance encounter actually be fate? Could this be Serena's ancestors trying to give her the happy ending they never had?
Marked for Magic
Nin is not a witch, no matter what the old crone says. Despite the witch mark on her hand, she has no magic powers. Still, Nin is banished by her village, forced to live a lonely life serving the Mage in his tower.
When Nin discovers that rippling muscles and kind, green eyes hide underneath the Mage's cloak, she can't deny the sparks she feels in her heart for her elusive captor. And when nightmare strikes the land, Nin realizes she might not be so powerless after all…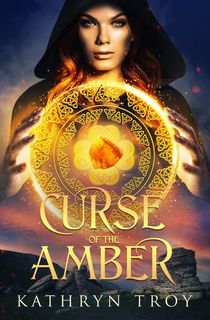 Curse of the Amber
Asenath Hatch, a young archaeologist, is shocked when she discovers the most well-preserved body in history…and even more shocked when he wakes up! Quintus was sent to Brittanica 2,000 years ago to help ensure that the Druids would never rise again, but he was sacrificed to their sacred bog and trapped by the gods below.
While Asenath seeks to find answers for Quinton, she must dodge her ex-lover and mentor while completing her research on the "missing body." And Quinton is eager to go home, even though he seems just as smitten by Asenath as she is by him. Asenath risks everything as she uncovers hidden secrets, evil deities, and a mutual burning attraction.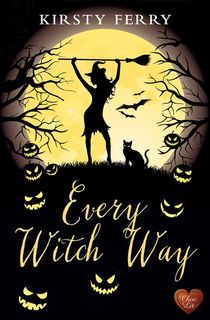 Every Witch Way
Anges inherited her name from her great-great grandma, but she prefers to go by Nessa. With the strange things happening around Nessa lately, she's starting to wonder if she might have inherited something more from Great-Great Grandma Agnes.
Family rumor has always said Agnes was a real-life witch, and Nessa thinks she has the same witchy abilities. When Nessa accompanies her hunky next-door neighbor Ewan on a supernatural research trip, the Scottish countryside not only brings out the magic in Nessa, but the magic between her and Ewan, as well.