Sometimes, you just don't have the time to read a full book. And thought you're busy, you still want a bite of romance to keep you going. Step forward the short story, featuring all of the love and juiciness of the genre but in a portion of the time.
Some of your favorite romance authors write short stories, all across contemporary, paranormal, historical, and other subgenres. Here are eight books featuring some scorching romance stories for you to read right now.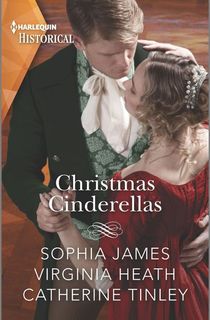 Christmas Cinderellas
You SHALL go to the ball this Christmas with this collection of Cinderella stories with a festive twist.
In Sophia James's "Christmas with the Earl," the wallflower Ariana finds herself unable to resist the touch of the infamous Earl of Norwich.
In "Invitation to the Duke's Ball" by Virginia Heath, a festive country house party is a bore for lady's companion Eliza, until she meets a dashing Duke with eyes only for her.
Finally, in Catherine Tinley's "A Midnight Mistletoe Kiss," Nell's dull life is about to get a burst of excitement after a Christmas kiss with the handsome gentleman Tom Beresford.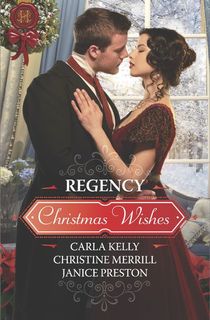 Regency Christmas Wishes
Whether or not it's December, Regency Christmas romances are an all-year pleasure!
Carla Kelly's "Captain Grey's Christmas Proposal" follows a belated engagement as Captain Grey returns home to see if Theodora Winnings has accepted the proposal for marriage he made a decade prior.
Christine Merrill's "Her Christmas Temptation" follows Faith Strickland and her plans to save her family through a good marriage, which the notorious rake James Leggett has plans to scupper.
In "Awakening his Sleeping Beauty" by Janice Preston, the lonely Diana Fleming has given up on love... but perhaps a festive kiss from the man she secretly adores can change her mind.
Irish Magic
For many, Ireland is the dream land of romance, magic, and legend. So, a quartet of romance authors gathered together for Irish Magic, tales of love on the Emerald Isle.
In Morgan Llwelyn's "Galway Bay," an American woman returns to the land of her ancestors and meets a man who seems to be from a world completely different to hers.
Susan Wiggs' "The Trysting Hour" follows the princess Aideen who awakens from a vision to see her dream lover appear before her.
"Rarer Than a White Crow" by Roberta Gellis sees the warrior woman Caer meet the Prince Angus Og and find her destined soulmate.
Barbara Samuel's "The Harper's Daughter" tells the story of a beautiful woman who meets a handsome stranger with a mysterious aura who may jeopardize her chances with the king.
Wild & Steamy
Three paranormal and steampunk writers offer their wild and steamy tales in a collection called, well, Wild and Steamy.
Meljean Brook offers a new novella from her Iron Seas series, featuring a detective and her assistant as they are forced to search for a killer while dealing with an inconvenient wife.
In "Vixen" by Jill Myles, a were-fox who has turned her back on her shifter heritage finding her way back to her primal nature thanks to two very sexy cat-men.
Carolyn Crane's "Kitten-Tiger and the Monk", from the Dissilusionists series, follows a woman who must seek out a mysterious man named Monk in the wastelands to uncover the secrets of her own past..
Midnight Scandals
A trio of titans join forces for Midnight Scandals, a collection of novellas all set in Doyle's Grange, a charming house near the hills of Exmoor where everything seems very good and proper until the clock strikes twelve.
Carolyn Jewel's "One Starlit Night" follows Portia, who must choose between her fiancé and the Viscount she shared a passionate affair with ten years ago.
Courtney Milan's "What Happened at Midnight" sees a woman who, after becoming a virtual prisoner at Doyle's Grange by her employer, finds herself needing to repay the man her father stole for, and he doesn't just want money.
Sherry Thomas's "A Dance in Moonlight" delves into the life of a broken-hearted woman who finds herself falling for a man who looks exactly like the childhood sweetheart who married another woman.
For Love & Liberty: Untold Love Stories of the American Revolution
Historical romance is all about telling the untold stories, and For Love and Liberty sees four authors look at the oft-detailed time of the American Revolution to offer a passionate and diverse take on events.
In "Be Not Afraid" by Alyssa Cole, a Black Patriot captured by the British falls for a runaway trying to escape the colonies.
Lena Hart's "Sweet Surrender" sees a wounded British soldier find solace with a caring Native woman.
Stacey Agdern details the love of a young Jewish couple torn apart by the war in "Home."
Kate McMurray's "Rebels at Heart" portrays two men who must make the toughest decision of their lives when war seeks to tear their secret love apart.
Charmed and Dangerous
Editor Jordan Castillo Price has put together a murderer's row of talent for this compilation of queer paranormal tales, including the likes of Rhys Ford, K.J. Charles, Lou Harper, Andrea Speed, and many more!
Charmed and Dangerous digs into the many messy and sexy ways that magic can take form, whether it's love charms, spells gone wrong, or haunted houses with their fair share of ghosts. There are vampires with a grudge, hex-makers gone rogue, and judgmental goblin parents to be found in this scorching, funny, and entertaining collection of bite-sized tales.
Night Shift
Two of the leading icons of paranormal romance, Nalini Singh and Ilona Andrews, join forces for a short story collection with a primal speculative edge, Night Shift.
Singh delves into the tale of a shifter who becomes enamored with a woman's scent and believes he's finally found his mate.
Andrews' novella "Magic Steals" looks into the fiery heat between shapeshifting tigress Dali Harimau and jaguar shifter Jim Shrapshire as they investigate a series of missing persons and the mythical creatures responsible.
Milla Vane, author of the high fantasy Gathering of Dragons series, offers a slice of that world with "The Beast of Blackmoor", about a barbarian warrior and the princess who seeks to tame him.
In Lisa Shearin's "Lucky Charms", a paranormal investigator gets more than she bargained for when she's assigned bodyguard duty for a leprechaun prince's bachelor party.