Tis the season for festive romance movies. We love Hallmark's Christmas fare, and of course, Netflix has also gotten in on the game. Their most hyped title of the year is Falling for Christmas, which signals the long-awaited return of Lindsay Lohan to the big screen.
Despite using classic rom-com tropes like small town charm and amnesia, alas, Falling for Christmas wasn't quite as fun as we hoped it would be. But never fear, for there are oh-so-many festive romance novels out there to compensate for this. Here are eight for you to check out!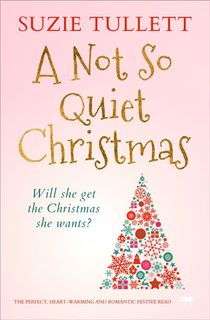 A Not So Quiet Christmas
Antonia has plans to celebrate Christmas alone. She's not one for big flashy events, certainly not like the plans that her friend Jules has organized for the occasion. But when Jules breaks her leg, she convinces Antonia to take her place on her festive trip to the Yorkshire Dales.
Now, she has a cottage in the countryside to herself, or she would had the local property agent Oliver not turned up. Their closeness turns into a Christmas romance, but what will happen once the holiday is over? Will she stay in the Dales or return to her quiet lonely life?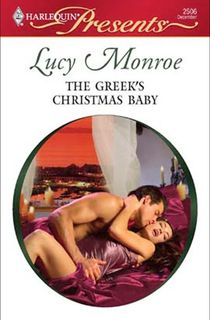 The Greek's Christmas Baby
Eden Kouros and her husband Aristide are dealing with marriage troubles when, during a journey, their car collides head-on with another vehicle. Eden is okay, as is her unborn child. Aristide, however, has bumped his head and lost parts of his memory. He can remember everything, except for the fact that he has a wife.
It should be a tragedy, but perhaps there is a silver lining to this pain. Eden has been given a second chance to save her marriage, and to provide a loving family for their baby. At least the steamy attraction between the pair of them is still there...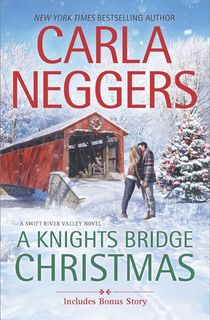 A Knights Bridge Christmas
Librarian Clare Morgan moves to the cozy New England small town of Knights Bridge to make a new life for herself and her young son, Owen. It seems like the perfect place to make a fresh start, thanks to the warm welcome they receive from the locals.
Then she meets Logan Farrell, an ER doctor in town from Boston to help his elderly grandmother. He's less accustomed to small town life and its languid pace, and he plans to leave as soon as he can. Daisy, his grandmother, has other ideas, and enlists him to decorate her house on the village green one last time.
The new town librarian seems like the perfect person to help him with this festive duty. Their attraction is undeniable, but Logan's not a small town boy. Can the festive magic of Knights Bridge work its way into his heart?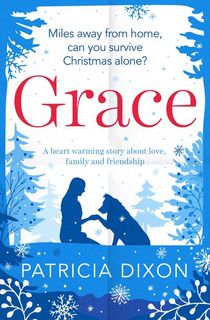 Grace
Singleton Grace loves Christmas. Usually, she spends the holiday with her entire family by her side, but this year, things are different. One by one, each of her three children announce that they have other plans, leaving Grace to face the prospect of a solo Christmas.
So, rather than accept how hurt she is, she books a cottage in the French countryside for Christmas. Max is in a similar predicament following the ends of his marriage, so he too heads to Loire for a cozy Christmas. And then there are Grace's kids, who find themselves on different paths that might lead to the same place. Will Grace get her family holiday?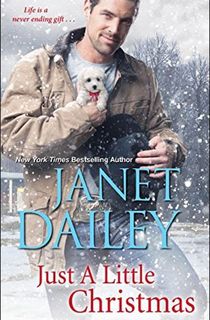 Just A Little Christmas
Elle Marsden had big dreams to flee her small town of Branding Iron, Texas, and find a bright new life for herself, preferably with a rich husband. Now, things are different. She's back home, newly divorced, and expecting her first child. The last thing she needs is further distractions, even from her former high school sweetheart.
Cattle rancher Jubal McFarland knows all about the struggles of single parenthood with his daughter Grace. She needs a mother but no woman feels good enough for the job. Except Ellie, the one who broke his heart oh so many years ago. Gracie loves Ellie, and no matter how hard he tries to resist her, so does Jubal.
The Lights on Knockbridge Lane
Following a messy breakup, Adam Mills has been forced to return to his tiny hometown of Garnet Run, with his young daughter in tow. He hopes to start afresh and give his kid the life she deserves. Alas for him, she's now set on winning over their new and extremely private neighbor.
Wes Mobray is a borderline recluse who doesn't enjoy socializing with anyone, but even he can't resist the little girl next door and her very handsome father. As the three of them spend more time together, Wes comes out of his shell and connects with Adam.
But then the world's media shines its spotlight on their street and Wes is terrified that his dark and unusual past will come out. He must make a choice: retreat back into the shadows or embrace the possibility of a new life (and family) with Adam.
Make You Mine This Christmas
Haf has had the year from hell, so a Christmas party seems like a good chance to unwind, but then, after a few too many drinks, she ends up kissing Christopher under the mistletoe—right in front of his ex! Now, everyone thinks they're a couple, and before she knows it, Haf's been roped into spending the holiday with Christopher and his family.
Being a pretend girlfriend shouldn't be too hard, as long as she stays away from Christopher's gorgeous and totally irresistible sister Kit. It seems as though Haf's hellish year may have an unexpected happy ending, as long as nothing goes wrong…
A Second Chance Road Trip for Christmas
Greg Wong doesn't like it when things go awry, and the Christmas season is certainly not a time for unnecessary chaos. So, when he's coaxed by his mother into driving Tasha Edwards, his high school sweetheart, back to Mosquito Bay for the holidays, he's not exactly thrilled. She was the first woman he ever loved, and being stuck in a car with her for hundreds of miles seems doomed to end in disaster.
But Tasha is still charming, still beautiful, and still able to make his heart leap from his chest. Then the pair find themselves stuck together in an unheated motel room after a sudden snowstorm. How can Greg possibly resist?