It's been a great year for romance lovers. The genre is thriving and dominating the best-seller lists, and thanks to BookTok, the world of romance has found legions of new and ardent readers.
There are so many amazing books to choose from, and the year isn't even over yet! Here are eight popular romance books from 2023 that have sent fans into a frenzy.
Knockout
Lady Imogen Loveless is a bluestocking rebel who is wild, intelligent, and loves to experiment with explosives. Polite society has labelled her "peculiar." What they don't know is that she's one of the Hell's Belles, a group of vigilantes operating outside the notice of most of London. Detective Thomas Peck, however, knows all about Imogen. He'd rather not. She's total pandemonium.
When her powerful family discovers her late-night activities, they demand that she be accompanied by a bodyguard, and Thomas suddenly finds himself with a new occupation. He has no time for the lady's incendiary chaos, no matter how charismatic and stunning she is. Yet Imogen is daring, brave, and ready to take on the world. That proves increasingly hard for Thomas to resist, and soon the pair are engaged in a battle of wits and passions as incandescent as any of her explosives.
Exes and O's
Tara Chen is a romance novel expert, but her love of fiction hasn't helped her much in her real life. She's had her heart broken ten times by ten different men, all of whom dumped her because of her clingy tendencies. Still, she's determined to find The One, but doing so in the age of social media and dating apps isn't how she hoped it would be. So Tara decides to revisit her exes in hopes of securing her very own trope-worthy second-chance romance.
Trevor Metcalfe, the sexy firefighter, is more likely to run into a burning building than embrace a long-term relationship. When his new roommate Tara enlists him to help her reconnect with her exes, he reluctantly agrees. Maybe he'll find himself more open to love through this journey. The more time the pair spend together on her quest for second-chance love, the more Trevor wonders if Tara is the one for him. A happy-ever-after could be on the cards if they just let go of their preconceptions about love.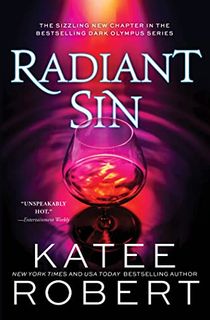 Radiant Sin
In just a few short years, Katee Robert has become one of the queens of modern erotica thanks to her steamy, kinky, and ever-so-addictive stories of desire. The Dark Olympus series reimagines the gods of ancient Greece in the modern day. Radiant Sin, the fourth in the saga, follows Cassandra, the disgraced member of a fallen house who has nowhere to turn except for the path of true darkness. Apollo is the gorgeous, enigmatic, and very dangerous player in the world of Olympus' business underworld.
Spending the week with him as his plus-one at a decadent party isn't the best idea, but doing so will allow her and her sister to get out of this world for good. Apollo may be the city's official spymaster, but it's his ability to inspire others that keeps him at the top. Despite what the rest of Olympus says, there's no one he trusts more than Cassandra. Their fake relationship will allow him entrance into the world of a new power player so he can protect Olympus for good. Yet their faux-romance cannot help but feel devastatingly real after a while. Giving into their desires could put both of them at risk, as well as the fate of Olympus itself.
Once More With Feeling
Katee Rose was known as America's sweetheart pop diva. Everyone loved her, her music, and her picture perfect romance with Ryan LaNeve, the hottest member of adored boy band CrushZone. Things fell apart in spectacular fashion when Katee spent the night with Cal Kirby, Ryan's band member. Now, she's just plain old Kathleen Rosenberg, a normal person out of the spotlight. That is, until Cal Kirby shows up with the opportunity of her dreams—a starring role in the Broadway show he's directing and a chance to perform in the lead role.
The two haven't spoken since the mutual destruction of their careers so things are tense, especially since they blame one another for what happened. But Katee can't say no to her dream job. As rehearsals continue, the pair find themselves reliving the past. Despite it all, the chemistry is still there. But is it worth a second chance after what happened the first time?
Business or Pleasure
Chandler Cohen is used to staying out of the spotlight. As a professional ghostwriter, it's her job to put her own life aside and place herself in someone else's shoes. Her newest assignment is penning a memoir for Finn Walsh, a C-list actor best known for playing a lovable nerd on a cult classic werewolf show who now makes a living appearing at fan conventions across the country.
Many years ago, they had a memorable one-night stand. Well, it was memorable for Chandler, but for all the wrong reasons. Now, she's determined to keep their partnership as professional as possible, but when she admits to Finn their night together wasn't as mind-blowing as he thought it was, he's distraught. He wants to rectify the situation, so they agree to a deal. When they're not working on his book, Chandler will teach Finn how to truly pleasure his bedroom partner.
Happy Place
Over the course of a few short years, Emily Henry has become one of the leading faces in contemporary romance, with her works debuting on the New York Times bestseller list and introducing many new readers to the genre. Happy Place follows Harriet and Wyn, the apparently perfect couple who have been together since college. Everyone says that they were made for one another, especially their closest friends with whom they attend a yearly getaway. This summer, however, things could get messy.
Harriet and Wyn broke up six month ago, but they haven't told their friends yet. Rather than disrupt their idyllic vacation, which could be their last, the pair decide to pretend to be together for one more week. Harriet will be the driven surgical resident who never starts a fight, and Wyn will be the laid-back charmer who never lets the cracks show. It's all simple enough, surely? They loved each other for years, so pretending to still have feelings for one another should be easy. And it's all definitely fake, right?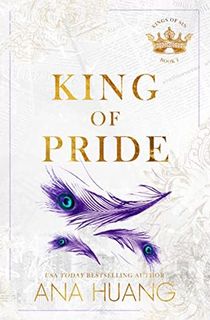 King of Pride
Ana Huang's dark, sexy contemporary romances have exploded in popularity thanks to TikTok. Her latest series tackles billionaire romances themed around the seven deadly sins. In King of Pride, Kai Young is a billionaire heir who must contend with a crucial CEO vote that could change the future of his family's media empire. That means he has no time for distractions, especially not from the flighty, impulsive Isabella Valencia.
They're total opposites. He translates classics into Latin for fun, and she has purple hair and dominates every party she attends, including the exclusive club she bartends for where Kai is a member. But opposites often attract, and no matter how hard they try, they can't resist giving into their forbidden desires. Doing so, however, could cost them everything.
The Neighbor Favor
Lily Greene has always felt inadequate compared to the rest of her accomplished family, who are ambitious go-getters with no problem chasing their dreams. She dreams of becoming an editor of children's books but has been frustratingly stuck in the nonfiction division for years without a promotion in sight. She finds solace in her correspondences with her favorite fantasy author, and what begins as two lonely people connecting over e-mail turns into a tentative friendship. But then he ghosts her and she's back to square one.
Months later, Lily finds herself in need of a date to her sister's wedding. Her new neighbor, Nick Brown, seems charming enough for the job. Little does she know that Nick is an author. Not just any author, but her former penpal. Nick prizes his anonymity but regrets how he treated Lily. Now she's right down the hall from him. Unwilling to complicate things even more between them, he agrees to set her up with someone else, but he can't keep his own feelings out of the equation for long.