Phyllis A. Witney lived much like one of her heroines, filled with adventure, passion, and a love for storytelling.
Born in Japan, Phyllis spent her early life traveling through Asia with her American parents. During her 60-year writing career she wrote 76 books, and travelled to each of the locations she wrote about in her novels.
Whitney was a bestselling author, a recipient of the Edgar Award and numerous other accolades, and was dubbed "the Queen of the American Gothics" by the New York Times.
But Whitney took exception to this title, clarifying that her works were instead romantic novels of suspense. In tribute to the inherent romance and sensuality of Whitney's work, here are seven Phyllis A. Whitney romantic suspense books that feature tortured love and thrilling secrets.
Clear your schedule: you'll want to devour these mysteries in one sitting.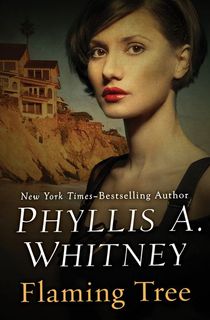 Flaming Tree
Elaine comes to the California coast seeking healing after her son's death, and finds seduction and suspicion along the sun-baked shoreline.
A physical therapist, Elaine quickly becomes close to her client Jody, a young boy who has been nonverbal since falling off a Carmel cliff. Elaine is also drawn to Jody's father, Tyler, who is tortured by memories of his son's horrific accident.
But as Elaine grows closer to Jody and Tyler, she begins to suspect that Jody's silence keeps secrets the adults around him never want revealed.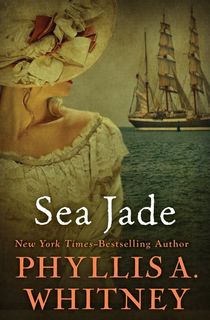 Sea Jade
This gothic nautical romance will sail you away from your everyday worries, and into a world of secrets and strangers by the sea.
Set in 19th-century New England, the story follows orphan Miranda. Miranda ignores her late father's warning, and accepts an invitation from sea captain Obadiah Bascomb to come live in his foreboding mansion, Bascomb Point.
There, Miranda meets and marries a Bascomb family friend. But the marriage is just one part of a plot to keep her within the walls of Bascomb forever.
Blue Fire
Blue Fire follows Susan, a newlywed returning to Cape Town, South Africa for the first time in 16 years, since she was a young girl.
Susan has brought her new husband Dirk along with her, and intends to reconnect with her estranged father, who abandoned the family decades ago after being accused of diamond smuggling.
But Susan's family reunion isn't what she expected. Her father is different than she remembers him; Dirk is oddly at home in these new surroundings; and, as an adult, she more clearly sees the injustices of apartheid. Alone even among her family, Susan must fight to survive and uncover the truth about the men she loves.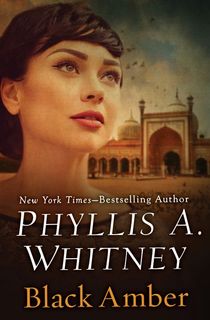 Black Amber
Accomplished Manhattanite Tracy, an editor, is allegedly in Istanbul to assist artist Miles Radburn in completing his new book. But Tracy has an ulterior motive.
Her sister disappeared from Istanbul six months ago, and Tracy is determined to follow her last known steps. And when the clues start to direct suspicion to Miles — handsome, mysterious, alluring Miles— Tracy realizes how truly vulnerable she is in her unfamiliar surroundings.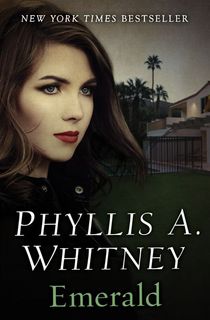 Emerald
With her son in tow, East coast writer Carol leaves an abusive marriage in New York for Los Angeles. Carol finds refuge with her great aunt Monica, a former Hollywood starlet who has become a recluse in her mansion on the hill.
Monica agrees to be the subject of Carol's next biography, as long as Carol tells the truth about Monica's long-ago, tortured romance with leading man Saxon Scott.
As Carol herself rediscovers her own capacity to love again, she also unearths secrets that threaten to roll the credits on her life.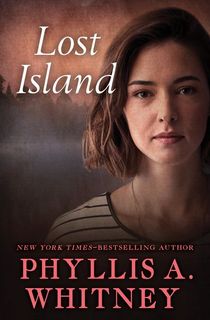 Lost Island
As children, Lacy, Giles, and Elise were inseparable during their idyllic summer vacations on Sea Oaks. But with adolescence came heartbreak: Lacy loved Giles, but her cousin Elise claimed his heart.
Now, decades after this teenage betrayal, Lacy has returned to the decadent escape of Sea Oaks, to reconnect with the couple that were her childhood friends. Little has changed about the friends' dynamic, but an escalating series of strange practical jokes makes Lacy increasingly uneasy.
Was their childhood on the island as peaceful as she remembers, or has the truth of the group's friendship just been lost to the sands?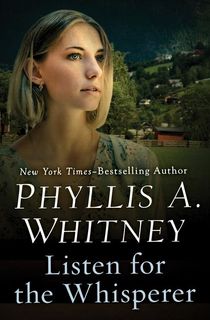 Listen for the Whisperer
In this international adventure, Leigh honors her father's dying wish by traveling to Norway to reunite with her mother, the notorious Laura Worth. Laura has been hiding in Norway since a mysterious death closed down the set of her last movie.
Despite this dark history, mother and daughter are initially thrilled to reunite. But old secrets arise when Leigh is unexpectedly attracted to her mother's friend Gunnar. Leigh learns that Laura's life is in danger, and that Leigh herself is next on the hit list.
This post is sponsored by Open Road Media. Thank you for supporting our partners, who make it possible for A Love So True to celebrate the romance stories you love.