Sometimes, all your troubled romantic hero needs is someone who can mend their heart as well as change the diapers. That's where the nanny comes in and turns his life upside-down, in the best way. Here are nine nanny romances where the professional and personal get very close.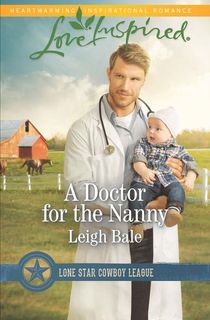 A Doctor for the Nanny
Thanksgiving is just around the corner, but for Dr. Tyler Grainger, an overworked physician returning home to Little Horn, Texas, he's not really in the festive mood. His sister has recently passed and left behind a baby.
Eva Brooks, her cousin, is looking after him for now, all while Tyler finds himself torn between fleeing alone into the sunset and starting afresh with the remnants of his family. Eva won't run away on him, and the holiday season sees the pair healing one another's wounds.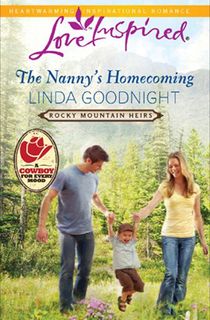 The Nanny's Homecoming
Brooke Clayton is left heartbroken when her fiancé calls off their wedding, and she has nowhere to go but back home to the tiny Colorado town where she grew up. If she stays there for a year, she'll fulfill the curious terms of her late grandfather's will. But what to do while she's stuck there?
Her new next door neighbor, the handsome businessman Gabe Wesson, is in dire need of help with his toddler. Brooke needs a job so why not become their nanny, if only for a little while? The longer the trio spend together, the more at home Brooke feels, but is she ready to let love back into her life?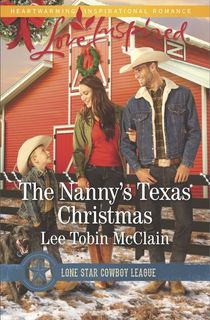 The Nanny's Texas Christmas
As foreman of the Lone Star Cowboy League Boys Ranch, Flint Rawlings is used to wrangling kids and looking after those in need. He never thought his own son would be among the gang of troubled children he provides help for. Young Logan needs more than his dad can provide, so he's relieved when the boy's teacher, Lana Alvarez, agrees to be his nanny over Christmas break.
Lana comes with her own baggage, but she also provides light to both Flint and Logan, hope they haven't had in years. Soon, the father and son are aching to keep Lana in their lives, but will she want to stick around once the Christmas season is over?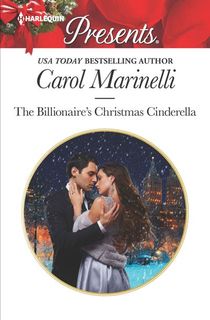 The Billionaire's Christmas Cinderella
Manhattan tycoon Abe Devereux is famed for his obscene wealth, playboy lifestyle, and harsh, icy exterior. Nobody has the power to thaw his heart. That is, until he meets Naomi, his new nanny. She's beautiful, compassionate, and extremely shy. Of course, she's off-limits, even to Abe. But he's a man used to getting what he wants, and perhaps this quiet but alluring woman could be the one he's been waiting for all his life.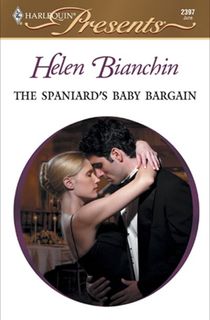 The Spaniard's Baby Bargain
Manolo del Guardo is a billionaire businessman who has everything he could possibly ask for in life... except for a nanny. Ariane Celeste is a Sydney TV reporter sent to interview the legendary tycoon. His steely image conceals a devoted father in desperate need of help, so Ariane finds herself suddenly on nanny duties for his little girl.
It's only temporary, a chance to try something new and help out a lovely child. But Manolo wants to keep her, and wastes no time in offering her a new deal. Stay with him, but not as the nanny: as his wife!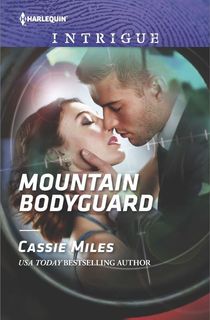 Mountain Bodyguard
Caring for six children was supposed to be the toughest part of Lexie DeMille's new job as a nanny, but things took a dangerous turn when their home in Aspen was attacked. Now, she needs protection in the form of Mason Steele, the best bodyguard that TST Security has to offer.
Why was Lexie attacked and who wants her dead? Unraveling her secrets is crucial to Mason's case, but it also blurs the lines between professional and personal, leaving him wanting to know everything about the mysterious nanny.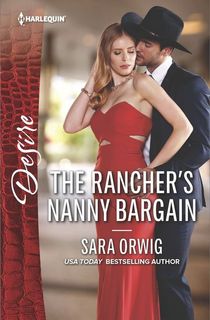 The Rancher's Nanny Bargain
Cade Callahan is a rancher who's more comfortable in the wilds than around children. But now, he's become the official guardian of his brother's baby and he's clueless about how to look after anyone other than himself. He needs a nanny, so it makes sense to hire his best friend's sister, Erin Dorsey.
Aching after a recent break-up, Erin's eager to get to work, even if Cade is an inconvenient distraction. He's a notorious playboy but has promised his friend that he'll keep his hands off Erin. The only problem is that the heat between them is undeniable.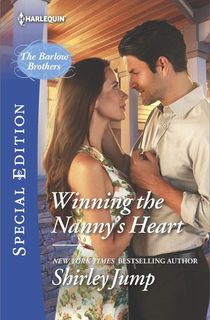 Winning the Nanny's Heart
Katie Williams is an accountant, not a nanny. Yet she finds herself with a brand new occupation when single dad Sam Millwright offers her a job. It's supposed to be temporary, just to tide her over for a few months and to help a man in desperate need of assistance.
Yet she takes to her work like a duck to water, and soon she's growing closer to the widower and his children who desperately need someone to understand them. Will she stick around as the nanny, or can Sam convince her that they should be together in far less professional terms?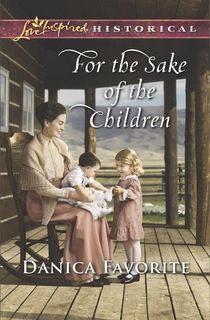 For the Sake of the Children
Silas Jones is a widower who needs a mother for his young daughter. Rose Stone is his former sweetheart, the woman whose heart he broke when he married someone else in order to save his family's precious farm. Her reputation is in tatters and Silas wants to help her repair it, but she refuses a marriage of convenience to do so.
Now, she's working as his nanny, hoping to rebuild her life in Colorado with her own son by her side. But when Silas's in-laws try to take his daughter away, Rose must decide if she can take a chance on him to save both of their families.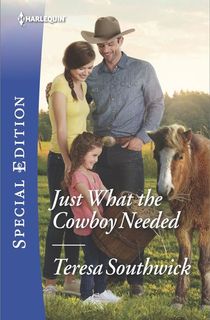 Just What the Cowboy Needed
Logan Hunt doesn't want to complicate his life with a new love. His current priority is his daughter, and she needs a nanny for the Summer. Enter Grace Flynn, an alluring kindergarten teacher from his long-ago past. She seems perfect for the job, and is showing the die-hard bachelor a thing or two about fatherhood. If only he could get her off his mind at night.
Grace had a crush on Logan as a young woman that's never gone away, and now that she's getting close to the rancher and his daughter, her feelings for him are going off the charts. Could the cowboy's reluctance towards romance thaw in favor of Grace?