Linda Howard is a familiar name to many romance readers old and new. Her first book was published in 1982 and since then, she's been a consistent best-seller whose works cover the gamut of genres.
In 2006, she was given the Career Achievement Award by the Romance Writers of America. You'll most likely see her work in the romantic suspense shelves, including her most recent novel, After Sundown, which was published in 2020. If you're interested in checking out the immense back-catalog of a long-time romance favorite, here are eight Linda Howard novels to get you started!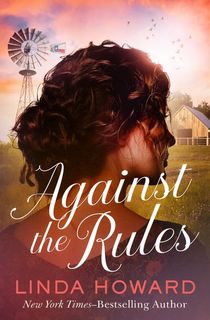 Against the Rules
Cathryn Ashe just wants to make a quick trip back to the ranch she's inherited before returning to her life in the big city. Being in the country brings back too many memories, mostly of Rule Jackson, the ranch manager with whom she had a torrid relationship. That was eight years ago, and Cathryn feels ready to confront him and get on with her life, but Rule has other ideas.
He's older, wider, and just as passionate about Cathryn as he was when he last saw her. Rule can't help but fall for her all over again, but Cathryn isn't ready to give him a second chance. He'll have to prove to her that they're meant to be together, no matter what life throws their way.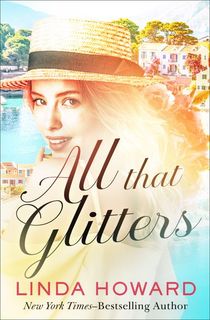 All That Glitters
Nikolas Constantinos is your typical Greek billionaire playboy, the kind of man who has everything he could ever desire at his fingertips. He plans to conclude his latest business deal as soon as possible, even though it means dealing with the infamous Jessica Stanton, better known to her enemies as the Black Widow.
Her scandalous past is the stuff of intense speculation, as are her magnetic charms. Nikolas should resist her, should stay as far away from her as possible. But one can't control love, and soon a one-night stand evolves into so much more.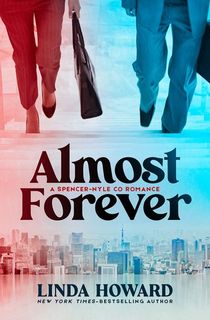 Almost Forever
Max Conroy is a highly ambitious businessman who won't let anything get in the way of his job. He's working on leading a corporate takeover that could take his career to the next level. To do so, he needs information, and that means working his magic on Claire Westbrook.
Seduce her, get out, and get the job done. Easy enough, right? But then Claire dares to let down her defenses and open her heart to him, and Max suddenly finds himself wondering where his true loyalties lie. Dare he choose his heart over his head? And what will happen when Claire discovers the truth?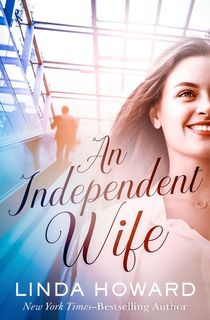 An Independent Wife
Seven years after their brief, passionate, and painful marriage had ended, Sally and Rhys Baines find themselves once again thrown together. Things have changed since they last saw one another; Sallie is now one of the top reporters in the country. Rhy, a newspaper magnate, left her broken so long ago.
She's picked up the pieces, made her dreams come true, and become the independent, confident woman she's always dreamed of. Now Rhy is back, and she's over him. Or is she? Is the heat still there between the former lovers?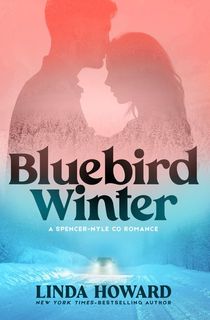 Bluebird Winter
Kathleen Fields, pregnant and alone during a blizzard on Christmas Day, is struggling to get to the hospital in time to deliver her baby, a month before her due date. It wasn't supposed to be like this, but now she's going through the biggest moment of her life with nobody by her side and the dangers of a snowstorm hindering her journey.
It seems like there's no hope for her or her unborn baby, but then Derek Talifero arrives on the scene. He'll help bring her child into the world, and maybe steal her heart in the process.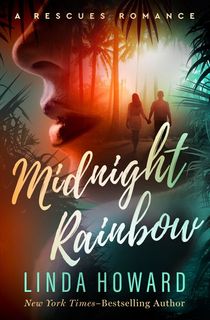 Midnight Rainbow
Grant Sullivan is a former military expert who now uses his particular set of skills for unusual and risky rescue missions. His newest job involves delving deep into the jungles of Costa Rica to find Jane Hamilton Greer, a wealthy socialite who has been taken hostage by rebels.
She's not wild about being saved by the rugged soldier who tosses her over his shoulder, but as the rebels pursue them, they're forced to work together, and soon their passions flare up in a big way. They'll need to get out of the forest in one piece and keeping their hands off one another is getting increasingly difficult, even with their lives on the line!
Tears of the Renegade
Susan Blackstone is a young widow who has had to get used to looking after herself. She runs a major business empire that was once her husband's and must stay on the good side of his family. Things are fine until the black sheep of the Blackstone family, Cord, returns home. He wants to fight for his birthright, which he feels his family robbed him of, and Susan is caught in the middle of a messy war.
Susan has never known anyone like Cord Blackstone, and he knows the best way to hurt his family is to ruin the woman whom they all adore. But he's long harboured feelings for the widow and can't stop loving Susan. Will vengeance win over love?
After Sundown
Sela Gordon is the epitome of the quiet type. The shy owner of a Tennessee general store, she prefers solitude. Ben Jernigan is also a loner but in a different way. He's been living off the grid for two years amid the wilds of Cove Mountain, Tennessee. He's serious about keeping people at a distance, with the security system to back it up.
But then he discovers that a catastrophic solar storm with the capability of taking down the power grids is approaching, and he has to tell Sela about it. As panic spreads, Sela and Ben discover that in the dark, cut off from the outside world, there's no more playing it safe.