What could be a better fit for the spooky season than a gothic mystery? How about one with a touch of romance? After all, it is the season for foreboding mansions, hauntings, dastardly crimes, and maybe even a little murder. All within the safety of a great read, of course. Here are eight light gothic romantic mysteries for those dark nights and October thrills.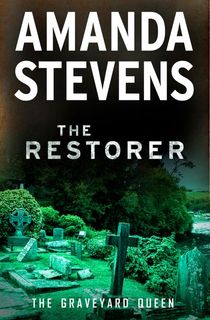 The Restorer
Amelia Gray is a cemetery restorer who can see ghosts. The dead constantly want her attention, begging her to help them with their unfinished business. She's avoided being drawn into their world for so long, but then a haunted police detective seeks her guidance. A young woman's brutalized body has been discovered in an old graveyard Amelia's been hired to restore. The clues to the killer, and to his other victims, lie in the headstone symbolism that only she can interpret.
Inspector John Devlin of the Charleston Police Department needs her help. He too is haunted by ghosts, and the pair who follow him everywhere feed off him to sustain their forms. She is drawn to him but must protect herself from the threats of the dead, as well as the living who are leaving a trail of corpses throughout Charleston.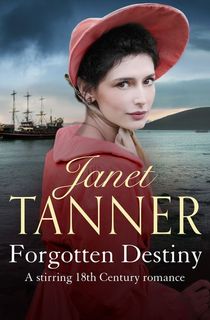 Forgotten Destiny
Davina Grimes has lost her family at the tender age of 19 thanks to a tragic coaching accident. Without means to support herself she feels compelled to accept the proposal of wealthy businessman John Paterson. She finds him repulsive, but she has no other choice. It's him or the streets.
She settles into her new life, but a chance encounter stirs up recollections of her youth, and rekindles something that could put her at risk. Is it worth following her heart for once in her life?
Too Wicked to Kiss
Evangeline Pemberton has been invited to a party at the sprawling estate of Gavin Lioncroft, a notorious recluse who many have claimed is a cold-blooded killer. His home, Blackberry Manor, is a gargoyle adorned mansion shrouded in shadows. It's a terrible idea to go there, but Evangeline finds herself drawn to the manor... and to Havin.
At first, his towering presence and brusque manner make her shudder, but soon his seductive powers cannot help but win her over. But then one of the guests ir murdered. Could Gavin be the culprit? She must find out the truth lest she lose her heart, and so much more.
A Murderous Relation
Veronica Speedwell is a butterfly expert with a love of science and a hunger for adventure. She and her natural historian colleague Stoker have been asked Lady Wellingtonia Beauclerk to help with a potential scandal so explosive it threatens to rock the monarchy to its core.
Queen Victoria's beloved husband, Prince Albert, is a regular visitor to the most exclusive private club in London, known as the Club de l'Etoile, and the proprietess, Madame Aurore, has received an expensive gift that can be traced back to the prince. Lady Wellie would like Veronica and Stoker to retrieve the jewel before the Queen finds out.
But it's 1888 and London is being terrorized by a violent killer of women known as Jack the Ripper. Veronica and Stoker must go undercover at Madame Aurore's brothel, keep the monarchy safe, avoid Jack the Ripper, and get home in one piece.
Midnight in Austenland
Austenland is the perfect place for any Jane Austen nerd: a magical roleplay location where visitors can live out their fantasies of being Lizzie Bennet or Emma Woodhouse. When Charlotte Kinder treats herself to a two-week vacation at Austenland, she happily leaves behind her ex-husband, her kids, and her normal life in boring old America. Everyone at Pembrook Park is playing a role, but increasingly, Charlotte isn't sure where roles end and reality begins.
Soon, the parlor games turn menacing. Is the brooding Mr. Mallery as sinister as he seems? What is Miss Gardenside's mysterious ailment? Was that an actual dead body in the secret attic room? Now, Charlotte must turn detective to uncover the sinister side of Austenland. Jane would be proud of her.
The Secret of Mirror House
Amelia Harveston lost her mother under tragic circumstances. It's 1870 and the Deep South, and times aren't good for women without a safety net. She fears she will be forced into poverty and the position of a desperate woman. Distant relatives invite her to live with them at Mirror House, the plantation home built by her grandfather. It seems like the ideal solution to her problems, but her hopes for a warm family reunion are soon shattered.
Mirror House is a home haunted by the past, by dark secrets and by the cruel games its inhabitants play. Alone and with no one to confide in, Amelia decides to unearth the secrets of this foreboding home. Then the accidents begin, and Amelia knows she's the target. Out of the despair, two seeming allies appear. Two offers of marriage promise to save her from this disaster. Both men claim to love her. One is lying. Amelia must choose the one who will help her. If she doesn't, it could all end in death.
Anatomy: A Love Story
Hazel Sinnett is a woman who wants to be a surgeon more than anything in the world. Edinburgh in 1817 is the place to be for those who seek to master the art of the human body. There, she meets Jack Currer, a resurrection man whose job is to find cadavers for the college, even if it means robbing a few graves.
After Hazel gets kicked out of renowned surgeon Dr. Beecham's lectures for being the wrong gender, she realizes that her new body snatching friend could be a powerful ally. Hazel has made a deal with Dr. Beecham: if she can pass the medical examination on her own, the university will allow her to enroll. Without official lessons, though, Hazel will need some books to study... and a few corpses to practice on.
Jack, meanwhile, is dealing with the disappearances of several of his friends. Together, Hazel and Jack work to find out who is snatching bodies not just from the cemeteries but the streets of Edinburgh.
The Anatomist's Wife
Following the death of her husband, Lady Kiera Darby has taken refuge at her sister's estate in the Scottish highlands, where she hopes to find some peace from her grief and solace in her love of painting. But when her hosts throw a house party for the cream of London society, Kiera is unable to hide from the ire of those who feared her husband, an anatomist with a reputation for enjoying his gruesome work a tad too much.
When one of the house guests is murdered, Kiera is asked to her knowledge of human anatomy to solve the crime. Alongside her is the insufferable Sebastian Gage, an inquiry agent with a history of dealing with death. When Kiera and Gage's search leads them to even more gruesome discoveries, a series of disturbing notes urges Lady Darby to give up the inquiry. But Kiera is determined to both protect her family and prove her innocence, even as she risks becoming the next victim.