Who among us hasn't dreamed of working in a bookshop, using one of those rolling ladders like Belle in Beauty and the Beast, only to turn around and see your own Prince Charming? What better meet-cute could there be for us self-confessed bibliophiles?
Plenty of romance novels (and movies: see 90s rom-com classic You've Got Mail) have imagined the juicy possibilities of life as a bookseller with dreams, stories, and love just around the corner.
Here are eight romance novels set in or featuring bookshops that will make you dream of a life between the stacks.
Booked on a Feeling
Lizzy Chung dreams of making partner at her law firm, but her overambitious ways result in a panic attack at the worst moment, causing her to pass out at work. Forced to take a break, Lizzy returns to her hometown for a few weeks, planning to recharge and figure out what happened to her perfect plan.
Of course, Lizzy can't sit still, even in her small home town. While home, she decides the local bookstore could use a revamp—and her childhood best friend Jack Park is there to help. What Lizzy doesn't know is that Jack has had a crush on her for decades. But perhaps a couple of weeks together among the dusty shelves will make her see what's been right there all along.
The Bookseller and the Earl
After six London Seasons as a wallflower, Miss Addie Mallory is done with the marriage market. She convinces her parents that it would be a better use of her dowry to buy a bookshop in Bath where she can quietly live her life away from the gossip of society.
Lord Grayson, Earl of Berkshire, has never gotten over his deceased wife's betrayal with his own brother. He's focusing all his attention on caring for his deaf son Michael.
But, when Grayson's sister-in-law serves him with court papers declaring Michael incompetent with the intention of having her own son named as Grayson's rightful heir, he turns to Addie for help. Together, they hope to care for and prove that Michael is as smart and loving as any non-deaf child. Soon, their own feelings cannot help but get in the way.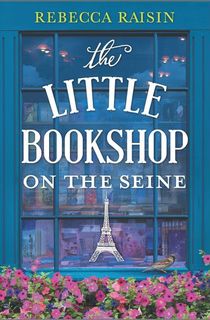 The Little Bookshop on the Seine
When bookshop owner Sarah Smith is offered the opportunity for a job exchange with her Parisian friend Sophie, of course she says yes immediately. Six months in the city of romance selling books? Who wouldn't jump at the chance? But her expectations cool quickly when she lands in Paris.
She feels like an outsider, the customers are rude, her new co-workers distrustful, and her relationship with Ridge has been reduced to a long-distance game of phone tag. But she won't give up on her dream so easily. As Christmas approaches, Sarah is determined to get the shop—and her life—back in order. Maybe she can make her Parisian happy-ever-after come true after all.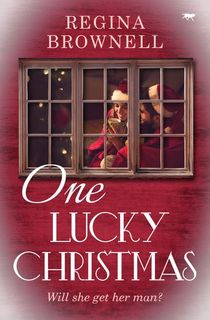 One Lucky Christmas
Writer and bookseller Kasey wishes her mother could accept her for who she is and would stop trying to set her up on a cycle of awful blind dates. Each one has been more terrible than the last, and now she's being forced onto date number 31. Surely, it can only get worse?
But Tobias is different. The pastor's son who prefers family and church to parties and girls, he seems like the perfect gentleman. She likes it when he takes her to church and introduces her to his family. Unlike her mother, they accept her for who she is and welcome her with open arms. Christmas is around the corner and Kasey begins to wonder if she's finally found the peace she's long craved in her life. What could go wrong?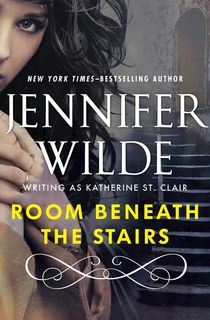 Room Beneath the Stairs
Carolyn Dawson grew up among the gothic wilds of Greycliff Island. As a child, she met Grey Brandon, the mysterious heir of the island's cannery, and he became her only friend. Thirteen years pass before he walks into her London bookshop, and after a dizzying whirlwind romance, they marry and return to Greycliff.
She doesn't receive a loving welcome. Not everyone likes the new mistress of the manor. Not Grey's servant, nor his aunt, nor his cousin. One day, in the gardens beyond the estate, Carolyn finds a tiny gravestone. That night, she's awakened by a child's screams. A child was murdered on this island. Is the ghost haunting the manor, and her? And who committed the crime?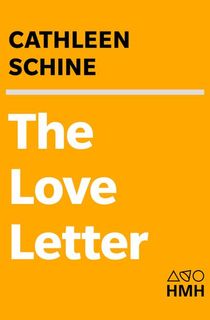 The Love Letter
Helen MacFarquhar is a woman who has her life in perfect condition. She's gorgeous, intelligent, a savvy bookseller in a picturesque New England seaside town, and in the prime of life.
Then an anonymous love letter falls into her hands one summer morning. "How do you fall in love?" the letter asks, and the question becomes Helen's obsession. How do you even begin to answer such a major and life-changing idea? Is a solution possible? What does love mean in the first place?
Kiss of Fire
Sara Keegan is giving up a quiet life of accounting to settle down for a (hopefully) even quieter one helping her quirky aunt run her New Age bookstore. She doesn't believe in tarot or crystals or any of the stuff she's expected to sell, but things change quickly when she is from a vicious attack by a man who has the ability to turn into a fire-breathing dragon.
Quinn Tyrrell has long been distrustful of his fellow dragons and weary of the hunt for his destined mate. When he feels that long-desired force dragging him towards Sara, he grows determined to protect and possess her. Then her true destiny is revealed, and the two of them must place their trust in one another to fulfil their fates... and survive.
The Bookish Life of Nina Hill
Nina Hill is a proud wallflower, the only child of a single mother who spends her days working in a bookshop, hanging out with her trivia team, and snuggling with her cat Phil. There are too many novels out there for her to read to care about getting a life. But then her own story gets a shocking new twist.
When the father Nina never knew existed suddenly dies, she inherits a huge family of sisters, brothers, nieces, nephews, and trouble. And they all live close by. AND they're excited to share their own lives with her. With little choice, she decides to come out of her shell and find out if real life has any chance of living up to fiction. Perhaps it's even better.
The Bookshop on the Corner
There is nothing that bookseller Nina Redmond enjoys more than pairing a reader with their perfect book at the library she works in. But then her job is eliminated and Nina must start life afresh.
Determined to make a new life for herself, Nina moves to a sleepy village in need of book love, transforming an old van into a mobile bookshop and driving from place to place to evangelize the joys of a good story. Everyone needs a good story, from her grumpy landlord to the charming train conductor to the kids of the area. Maybe Nina can find her own happy ending in her trusty bookmobile.