Arranged marriages may seem stuffy, but love can form in all kinds of relationships—even relationships of convenience.
What is the arranged marriage romance trope?
Usually used in historical romances, the arranged marriage romance trope generally follows two main characters whose families have planned for them to marry one another. They may not care for one another at first—but love finds a way!
You'll fall in love with these stories about enemies-to-lovers alliances, mistaken identities, and sham weddings that slowly grow into something real. Here are nine of the best books about arranged marriages.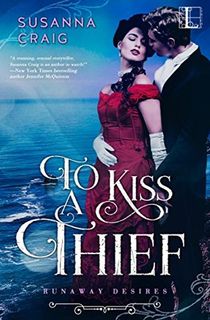 To Kiss a Thief
This novel set in Georgian England balances criminal intrigue with romance. When Sarah Pevensey is engaged to a wealthy viscount, she hopes that she'll come to love her husband. But after their wedding, the couple's life is turned upside down. Sarah's accused of being a thief, and she runs away from the rumors and from her spouse.

When the viscount reunites with Sarah, who has made a new life in a small village, he doesn't know if he can trust her—or if he can trust his heart.

This book is a perfect choice for historical fiction buffs. Craig has meticulously researched Georgian England, and uses vibrant imagery of period London to transport readers back in time.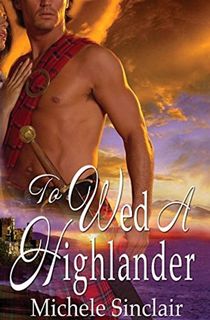 To Wed a Highlander
Sometimes we have to make sacrifices for the people we love. Makenna Dunstan, a sharp, witty heroince, sacrifices some of her independence to protect the people of her Scottish lowland clan. She marries Colin McTiernay, a highlander who seems to be more brute than gentleman.
Makenna offers her hand in exchange for Colin's promise to protect her clan. But her marriage to the strong and handsome Colin winds up as much less of a personal sacrifice than Makenna had originally expected.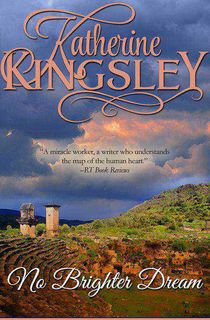 No Brighter Dream
Andre de Saint-Simon is traveling in Turkey when he happens across Ali, a woman in need of help. Andre plans to only be a good samaritan for Ali. But fate seems to have bigger plans for the two. Ali cultivates herself into high society, training herself from a waif into the perfect wife for a nobleman. Will Andre be surprised to learn that his soon-to-be bride is a familiar face, after all?
This book is the third in The Pascal Trilogy, and though they can be read in any order, you may want to read Kingsley's first two books in order to fully understand the characters' history before picking up No Brighter Dream. But whether you start here or at the very beginning, this tale of love and exotic travels will captivate readers from start to finish.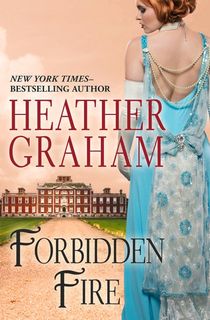 Forbidden Fire
Want a rags-to-riches tale? You've come to the right place with Forbidden Fire.
Marissa Ayers grew up as a child worker in the coal mines, where she first fell head-over-heels for a handsome young boy from a wealthy family. But in time, Ayers climbs her way from the mines into a cushy position as a lady's maid. Ayers is satisfied with her life, but she can't stop remembering that dark-haired stranger from her youth.

When Ayers' mistress convinces her to take her place in an arranged marriage, Ayers agrees. All Ayers has to do is dress and act the part of a wealthy woman, marry a stranger, and then she'll never have to fear poverty again. But Ayers quickly realizes that the groom is no stranger.
After the newlyweds move from Yorkshire to America, will Ayers reveal her true identity and her true feelings? Or has her husband seen beneath her facade all along?
A Bride Most Begrudging
This gritty, emotion-filled novel is inspired by the little-known history of the 90 English women who were auctioned off to prospective husbands in Jamestown.
In 1643, Lady Constance Morrow finds herself forced onto a ship heading toward the Virginia colonies. With her wealth stripped away, she must survive in the New World. Drew O'Connor is a simple farmer looking for a woman to help tend to his house, but his new bride keeps insisting that she's a noblewoman who doesn't belong on this side of the Atlantic Ocean.
A Civil Contract
Heyer began writing a hundred years ago, and she was a prolific author with over fifty titles under her belt. In A Civil Contract, Jenny Crawleigh is unremarkable in almost every way except for the fact that she has an immensely wealthy father. And Crawleigh's father is eager to find Jenny a suitable husband.

Adam Deveril has a difficult choice to make. Will he marry his beautiful lover Julia, or will he accept a marriage with the dull heiress to save his family's estate from financial ruin?

This book is an excellent choice for Jane Austen fans and readers who enjoy other Regency romances.
The Favor
A CEO, a personal assistant, and a year of marriage: what could go wrong? Vienna Stratton lives a pretty normal life as a personal assistant. But when her overbearing boss asks her for a favor, Stratton's life changes forever. Dane Davenport requests that Stratton become his wife for one year. But since Stratton's been working for Davenport for four years already, what's one more year as a fake wife?
When Stratton moves in with Davenport and months pass by, she starts to wonder if her marriage (and her affections) are actually fake or very real. This novel is a quick, scintillating read that's ideal for an afternoon on the couch or a trip to the beach.
The Bridge Kingdom
Most romance novels don't begin with an assassin, but Lara isn't like most princesses. She's also a deadly spy who is trained in espionage and killing. And Lara has one goal: to take down the Bridge Kingdom.
Lara plans to marry the Bridge Kingdom's ruler and then execute him in their marriage bed. But her fatal plans and her stereotypes about the Bridge Kingdom quickly unravel. The longer Lara spends in the Bridge Kingdom, the more she questions her preconceived notions of the once-enemy nation as being barbaric. Will Lara fulfill her assassination mission, or if she will trade her old life for a new nation and a new lover?
The Bridge Kingdom is a great book for readers who prefer fantasy, suspense, and femme fatales.
A Princess in Theory: Reluctant Royals
Naledi Smith is a grad student hustling with several jobs. So when she receives an e-mail that's supposedly from African royalty, she sends the message straight to her spam folder. Later, when Naledi mistakes Prince Thabiso for a commoner, the two feel an instant connection. But will she still feel their chemistry when she finds out that Thabiso is her long-lost fiancé for an arranged marriage?
This romance novel was listed on the New York Times 100 Notable Books of 2018, and that status is well-earned. Cole has great comedic timing, and she punctuates some of the tense moments in her book with hilarious lines and antics. When you read A Princess in Theory, you'll fall in love with this charming story about a modern-day princess and an African prince who is not a catfish, after all.
Featured photo: The HK Photo Company / Unsplash