If you like your romance novels to come with a hefty side order of action, then never fear. The genre has its fair share of thrills and spills, from the ever-popular romantic suspense genre to tales of FBI agents, Navy SEALS, battling shifters, and bounty hunters with a love for messy drama. Whatever your tastes, we're sure one of these eight novels will suit your need for adventure!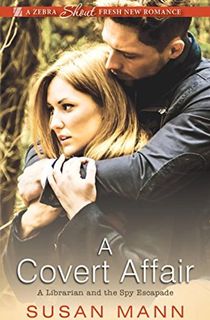 A Covert Affair
Quinn Ellington is just your average librarian, although her newest job has seen her move to Washington D.C. to work in the archives of the CIA. She's also set to train at The Farm to become a field agent like her boyfriend, James Bond Anderson, and yes, that is his given name.
The pair find themselves in the middle of an international incident when the Indian ambassador is kidnapped from a Library of Congress event. It's up to Quinn and James to travel to India, under the convenient guise of a happily married couple on their honeymoon, and find a way to save the ambassador. The key to his rescue may lie in the legend of a long-lost sacred library.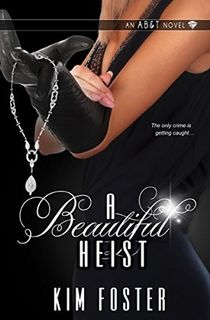 A Beautiful Heist
Fittingly, Cat Montgomery is a cat burglar. She has a particular talent for stealing jewels, a skill she puts to good use working for AB&T, the premier agency for thieves in Seattle. Her newest gig involves recovering a priceless Fabergé egg for an alleged Romanov descendent. It's risky work, made all the more dangerous by her nosey ex-boyfriend, who happens to be an FBI agent tasked with bringing her in.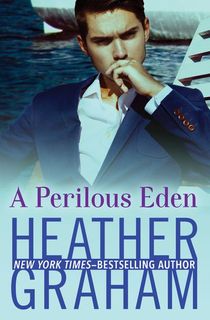 A Perilous Eden
Heather Graham is an immensely prolific writer of romantic suspense, both under her own name and with the pseudonym Shannon Drake. Her most notable series is probably the long-running Krewe of Hunters saga, a story of paranormal investigators and crimes beyond life and death, which is 33 novels long and counting!
If that seems too daunting for you, check out this stand-alone title, A Perilous Eden. Amber Larkspur is on a cruise ship headed to the Caribbean when she witnesses an abduction, then is kidnapped herself. Her rescuer comes in the form of Michael Adams, a man with a dark past and double life working as a covert operative.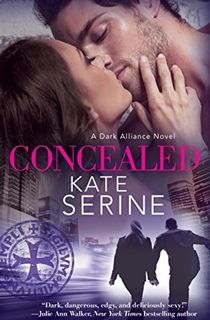 Concealed
As the only female initiate of the elite undercover society, the Dark Alliance, former FBI agent Madeleine Blake knows that the odds are stacked against her. She constantly feels as though she has to prove her worth to her all-male batch of colleagues, which includes her former lover, Alliance operative Jack Grayson.
They've kept their distance for now, staying professional and ignoring the obvious chemistry they share, but soon things take a dark turn. A mission ends badly and Jack's cover is blown, which forces Maddie help him avoid the killers on his tail who want to claim the big price on his head.
The Darkest Hour
Author Maya Banks is a long-time favorite among romantic suspense readers, especially for her books centered on ex-Navy SEALs and military men. The Darkest Hour introduces readers to the Kelly Group International (KGI), a highly elite, family-run business that takes on the jobs the U.S. Government can't (or won't) handle.
It's been one year since ex-Navy SEAL Ethan Kelly last saw his wife Rachel alive, and it's destroying his life. Nothing will get him out of this stupor of grief, not even his family's offer to bring him into the KGI business. But then he receives an anonymous phone call claiming Rachel is alive, and he'll do anything to save her.
The Leopard King
Sometimes, you just need a good old-fashioned urban fantasy to scratch that itch for some action romance fun, and Ann Aguirre's Ars Numina series has what you need by the bucketful. Driven near mad by grief, Dominic Asher, the leader of Ash Valley and its female branch of the Animari, has cut himself off from the rest of the world. A leopard king in exile, he wants nothing to do with his old life or the memories of his dead mate. Yet there's trouble on the horizon for his pack and they need their leader.
Pru Bristow, his dead mate's best friend, takes it upon herself to drag Ash back into civilization. Because she is unable to shift, Pru has always thought (and been told) that she's unimportant to the pack, but when a connection between her and Dom surprises both of them, she's suddenly elevated to the much-vaunted position of his helpmate. Their new and shaky alliance will be necessary to deal with the oncoming battle, but their burgeoning feelings cannot be ignored.
Related: 10 Shifter Romance Books to Bring Out Your Wild Side
One for the Money
The hijinks of Stephanie Plum, an occasionally successful bounty hunter with two hot men on her mind and a habit of being around exploding cars, have delighted fans for decades now. Almost 30 years and 27 books later (with Game On: Tempting Twenty-Eight on the horizon), Janet Evanovich is going strong.
Of course, it's never too late to start the series, or revisit it if you're a fan. One for the Money introduces readers to Stephanie, a former lingerie buyer for a department store, who falls into bounty hunting to keep the eviction notices at bay. She finds herself stuck with Joe Morelli, a disgraced former cop who she slept with as a teenager before he bragged about it via bathroom wall grafitti. The action never stops, nor do the laughs.
The Spymaster's Lady
Annique Villiers isn't what you would typically expect from a historical romance heroine. Having worked as a spy from a very early age, she hasn't had the most normal life but it's definitely been an action-packed one! She's run across battlefields to deliver messages, disguised herself in many ways, and taken on the most dangerous of enemies.
Yet she's still found herself stuck in prison and at the beck and call of none other than British spymaster Robert Grey. He's been ordered to bring her back to Britain from France but the spry young woman with the nickname of "fox cub" isn't quite ready to form an alliance with the infamously ruthless Grey.