Werewolves are a hugely popular part of the paranormal romance genre. While vampires get all of the sexy glory, don't discount a muscled alpha fighting for the pride and safety of his pack.
Werewolf fiction is also the ideal platform for stories of fated mates. Here are eight werewolf romances where the indelible magic of fate plays its part.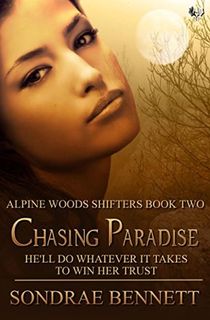 Chasing Paradise
Ethan is the most eligible bachelor in his wolf pack, whether he wants to be or not. But he's more interested in fun than a mate. Then he meets Gwen while on vacation, and he knows instantly that she's the one for him.
He's still hesitant to settle down, which makes Gwen question their bond. So she plans her own getaway to have some singleton fun. Now, Ethan is determined to fight for her, to earn her trust and prove that they are meant to be.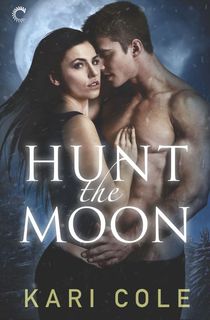 Hunt the Moon
When Isabelle "Izzy" Meyers arrives in Montana and discovers her human foster brother is marrying into the local werewolf pack, she's not exactly delighted by the prospect. To her, werewolves can't be trusted, even if she herself is one. That also means she has no time for any alpha barging into her territory and claiming to be her fated mate, which is what happens when Luke Wyland lays eyes on her.
After a childhood marred by shifter violence, Luke is everything Izzy was raised to hate. Yet he's slowly breaking down her anti-wolf walls. Luke needs to protect her and look out for his thinning pack. Can Izzy be the mate he needs, or will she deny her true nature until the very end?
Kiss of Snow
Hawke is an alpha wolf who is used to getting everything he wants. Now, his gaze has fallen upon Sienna, the only woman brave enough to go toe-to-toe with him. She defected from the PsyNet to join the SnowDancer wolf pack. But she's young, naive, and troubled by her own past as a killer.
She can hardly be around Hawke without wanting to consume him in pure lust. They battle their feelings, courting with near-political precision, but they also must prepare for a fight far more dangerous than they could possibly be ready for.
Wicked Deeds on a Winter's Night
Bowen MacRieve of the Lykae clan was nearly destroyed when he lost the love of his life under tragic circumstances. Now, he's grown cold, cloistered from the world and his responsibilities. He's given up on love, until an encounter with Mariketa the Awaited awakens something unexpected in him. But she's a dangerous force, a witch who is supposed to be one of the wolves' sworn enemies.
Temporarily stripped of her powers, Mari is forced to take refuge with the dreaded wolves. Enemies united in the face of a new evil. But things grow ever more complicated when the fire between Bowen and Mari grows ever fiercer. Can she offer herself to the wolf, body and soul, and if so, what will be the ultimate cost?
Cry Wolf
Anna didn't believe in magic or paranormal creatures until the night she survived a violent attack and became a werewolf. Now, she's trying to survive, staying quiet and toiling at the bottom of the food chain among her pack. She has no time for alpha nonsense, until Charles Cornick, the enforcer—and son—of the leader of the North American werewolves, leaps into her life.
He tells Anna that she's his mate. Not only that, but she's a rare Omega wolf, and that he must protect her from those who wish her harm. Together, they go on the hunt in search of a rogue werewolf embroiled in powers so dangerous that they could threaten the existence of their entire way of life. Where will Anna's fate lead her?
Moon's Fury
Cara Salinas has been leading the small Mexican red wolf pack in Tedford County, Texas, since she was thirteen. Ex city cop Adam Mueller is now the town sheriff, which means he must now find a way to bring together his pack of exiled Minnesotan wolves with Cara's pack. They instantly clash, but it's also clear that Cara and Adam are fated mates.
That doesn't mean either of them is ready to accept this, not when they're too busy dealing with an invading pack of Sazi raptors who feed on wolf-children. Fated or not, they must unite and find a way to save those they love the most. Should they fail, the future of all wolves in Texas is at stake.
Wicked Cravings
Jaime Farrow has had a crush on the scintillating Dante Garcia since she was a kid, but now, it's time for her to grow up and find a mate. But their attraction has only grown since then, the tension made all the worse as they're now part of the same wolf pack.
Dante's the new pack Beta and shouldn't crave Jaime as much as he does. She intrigues him. There's something about her he can't get enough of. And he's determined to make her his once and for all, even if her well-hidden secrets risk the fate of their entire pack.
Moon Touched
Ayla is a half-human, half-werewolf woman who has been bullied her entire life by her own pack. She hopes that finding her fated mate will bring her some respect, but then she discovers that her true mate is Jordan, the future alpha of the Leo pack. He's meant to be their worst enemy, and now he's rejected her in front of everyone, just before the Leos slaughter her entire family in cold blood.
Now, she's been captured by Kaden, the alpha to a far more dangerous and supposedly lost pack. The 13th sign was banished from the Zodiac wolves many years ago, considered too great a threat to the status quo. Ayla is now their prisoner, but this astonishing alpha offers her something she cannot resist: revenge.