Everyone should read romance novels. They've gotten a bad rap for so many years, but now it finally feels like they've broken through the glass ceiling of literary snobbery.
Romances have delighted millions of readers for decades and will continue to do so for as long as people want a happy ever after. If you're looking for a starting point into the genre, here are eight must-read romances from across the years that will delight many a novice to love stories.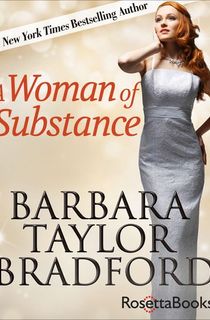 A Woman of Substance
Barbara Taylor Bradford has been selling millions of books and topping bestseller lists for over 50 years! She's sold more than 92 million copies worldwide and is still writing novels at the ripe old age of 89. Her debut novel, A Woman of Substance, offered an insight into several generations of a family who went from rags to riches but almost lost it all.
Emma Harte grew up dirt poor and scraped together everything she had in order to start her own business. Now, she's the iron-willed matriarch behind an international empire. But with that has come all manner of drama, most of it from her own kin. She must outwit her enemies and her own offspring to figure out the best plans for the future of her business.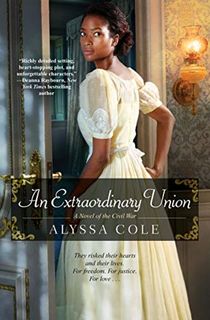 An Extraordinary Union
As the Civil War rages between the states, Elle Burns, a former slave, is determined to fight for justice and becomes a spy for the Union Army. Her next mission is to uncover a plot that could turn the tide of war in the Confederacy's favor.
Joining her is Malcolm McCall, a detective for Pinkerton's Secret Service who is risking his life to infiltrate a Rebel enclave in Virginia. Their attraction is instant but first they must risk it all to preserve the Union and defeat the Confederacy.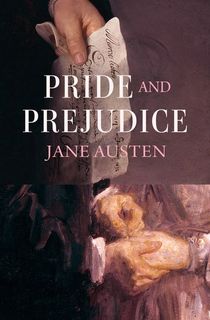 Pride and Prejudice
Where would we be without Jane Austen? The world would be a very different place without her iconic and timeless stories of society struggles, stubborn women, and the search for happiness amid the stifling restrictions of the Regency era.
It's been over 200 years since Pride and Prejudice was first revealed to an unsuspecting public. It hasn't aged a day. It's still exceedingly witty, achingly romantic, and deeply perceptive in Austen's clear-eyed dissection of the ton. There are many retellings, rewrites, and rip-offs of Austen's most famous novel, but you simply cannot beat the original.
Outlander
The Outlander series is beyond iconic. Diana Gabaldon's time-travel historical epic has inspired legions of fans and a beloved television series, spreading word of her saga far and wide. These doorstopper novels cover centuries of history, thousands of miles of the planet, and a love story that cannot be beaten by space or time itself!
The first book, the one that started it all way back in 1991, introduced the world to Claire Randall, a nurse on her honeymoon in Inverness following the end of the Second World War. After walking into a circle of standing stones on the hill of Craigh na Dun, she finds herself transported back to 1743. As an English woman in the midst of a Scottish clan battle, she's at risk. Her best option for safety is Jamie Fraser, a troubled fighter who is enraptured by this mysterious stranger.
Vision in White
There's no list of must-read romances without the legendary Nora Roberts among its ranks. With literally hundreds of novels to her name and hundreds of millions of sales under her belt, nobody comes close to her achievements, in and out of the romance genre. It can be daunting to find an entry way into this vast bibliography, but we recommend Vision in White as the ideal starting point.
Parker, Emma, Laurel, and Mac are the founders of Vows, one of Connecticut's most celebrated wedding planners. Mac Elliot is a photographer most comfortable behind the camera. She's too busy dealing with her messy family to worry about love. At an important wedding planning meeting, she meets the bride-to-be's brother. Carter Maguire isn't an alpha dude: he's a quiet high school teacher who's not exactly a hunk. But something about him that makes Mac think a casual fling is just what she needs to take her mind off dealing with the chaos of her life.
Of course, a casual fling often doesn't stay casual. Soon, Mac wonders if it's time for her to prioritize her own happiness for once, and if there's room for Carter in her life.
Indigo
Beverly Jenkins is one of the undisputed queens of romance, a pioneer of Black women's stories who paved the way for countless writers over the past two decades.
As a child Hester Wyatt escaped slavery, and as an adult, she helps fellow runaways to freedom as a dedicated member of Michigan's Underground Railroad. When one of her fellow conductors brings her an injured man to hide, Hester doesn't hesitate even after she is told about the price on his head.
The man is Galen Vachon, better known as the Black Daniel, a key member of the north's Underground Railroad network. As a member of one of the wealthiest free Black families in New Orleans, Galen has turned his back on safety of his luxurious life in favor of saving enslaved people from agony. He's totally unprepared for Hester, his caregiver, who has him enraptured. But the price on his head is too high to think about love right now. Their battle will lead to the utmost dangers, but freedom is worth it.
Ayesha at Last
This fresh take on Pride and Prejudice is one of the best Austen retellings in recent memory. Ayesha Shamsi is a thoroughly modern Lizzie Bennet. She lives with her boisterous Muslim family in Toronto and works as a teacher to pay off her debts to her wealthy uncle. Her dreams of being a poet have been set aside while her family squabbles and her flighty cousin Hafsa rejects suitor after suitor.
Ayesha's not interested in an arranged marriage, and she's certainly not interested in Khalid, the conservative Muslim who seems super judgmental of her life choices. It's a shame he's so handsome and intelligent. When a surprise engagement is announced between Khalid and Hafsa, Ayesha is torn between how she feels about the straightforward Khalid and the unsettling new gossip she hears about his family. The course of true love, arranged or otherwise, has never been smooth.
Featured image via Annie Spratt / Unsplash