Spring has arrived, and with it, the promise of balmy days and summer vacations to come. Alas, jetsetters the world over are putting travel plans on hold and hunkering down until the threat of COVID-19 has passed. Not to worry! We've got the next-best thing: with these romance novels, you can still escape to a tropical getaway until it's safe to actually do so.
Related: Editors' Picks: Our Favorite Books to Read Under Quarantine
In the meantime, pull up a lawn chair or spread out a picnic blanket, power up your imagination, and let these writers sweep you away with their captivating tales of romance. Whether you land on a Priscilla Oliveras story about a fake relationship with real chemistry or a whirlwind cruise ship romance by Jane Heller, these novels guarantee a thrilling escape from the real world coupled with a satisfying happily ever after.
Island Affair
This tropical treat will make you want to sip on a piña colada and dig your floppiest hat out of storage. Social media influencer Sara Vance is tired of being upstaged by her more traditionally successful siblings. So when her flaky beau bails on their family trip to the Florida Keys, Sara enlists a local's help to save her from embarrassment.
Luis Navarro is a firefighter paramedic and dive captain who's more than happy to play his part. But all vacations must come to an end eventually, and so must this sham of a relationship...or does it? This new release by USA Today bestselling romance novelist Priscilla Oliveras will be available on April 28, 2020.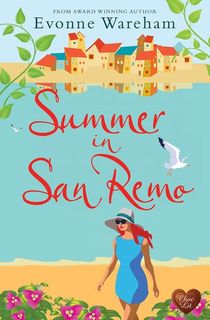 Summer in San Remo
While running her concierge business in Somerset, England, Cassie Travers receives a most unusual request from a client. If she can go undercover and pretend to be one half of a happily married couple, the client will secure her inheritance and Cassie will be paid more than enough to get her business out of the red. Sounds like a win-win situation, right?
But this sunny story has more than one twist, as alert readers will soon discover. Cassie's husband-to-be is none other than her ex-boyfriend, Det. Jake McQuire, and their simmering "honeymoon" on the Italian Riviera is merely a cover for some shady business…
Related: 20 Best Love Poems of All Time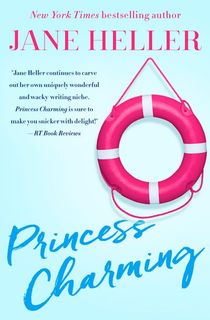 Princess Charming
A trio of divorcees eager for a getaway have the right idea: sailing away to the Caribbean on a cruise ship. Rounding out the trio is PR executive Elaine Zimmerman, who considers herself more confident in conference rooms than the bedroom. Her chance meeting with Sam Peck, a fellow passenger, has her thinking she might have finally found Mr. Right.
But Elaine has to put her blossoming romance on pause when she overhears a troubling conversation that reveals a hitman is onboard—and determined to take out somebody's ex-wife. Who can she really trust when she and her friends may be in mortal danger?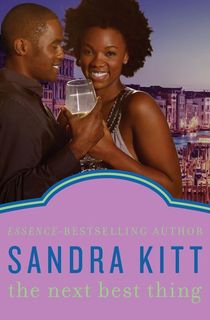 The Next Best Thing
Summer flings heat up quickly, but tend to fizzle out with the changing of seasons. That's the worry on April Stockwood's mind when she reconnects with a special someone on holiday in Venice, Italy. It was pure bad luck that April's accomodations fell through, but bumping into her high school crush Hayden Calloway had to be fate.
Hayden is now a diplomat with the American consulate, and not only does he offer April a place to stay, he volunteers to be her personal tour guide. April is soon whisked off her feet, but she can't shake the feeling that there's something Hayden isn't telling her...
Related: 15 Second-Chance Romance Books That Will Make You Believe In Love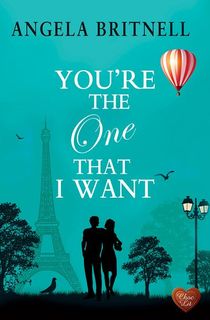 You're the One That I Want
When Sarah Agnoli wins an all-expense-paid trip to Europe, there's only one thing on her mind: revenge. Still reeling from discovering her ex-husband's affair, she's decided to take a man along on this once-in-a-lifetime vacation, just to add insult to injury. Her companion of choice is Tennessee businessman Matt Anderson, who certainly doesn't mind a free trip with a charming woman by his side.
Caught up in admiring Europe's fairytale castles and historical monuments, Sarah lets go of her past and stops caring about what others think of her love life. As freeing as that is, there's just one problem: she's started to fall for Matt, and they're doomed to head their separate ways once the dream vacation is over.
That Month in Tuscany
This novel has over 1,000 five-star reviews on Amazon, so we're definitely not alone in thinking that it's the perfect romance novel to get swept up in. When Lizzy Harper's husband is a no-show for their long-awaited anniversary trip, she resolutely decides not to let the tickets go to waste. She's in for the shock of her life when she knocks back one too many drinks on the plane ride and drunkenly falls into a stranger's lap—a stranger who turns out to be famous musician Ren Sawyer.
With absolutely nothing in common besides their destination, Tuscany, they get to talking and decide to tour the Italian countryside together. Soon enough, Lizzy and Ren discover they actually have dazzling chemistry. It may be true that opposites attract, but will their differences prove too much to overcome when it's time to get back to real life?
The Trouble With Paradise
What could more could a lonely heart ask for than a free singles cruise to Fiji? When Dorie gets word that she's one of the cruise line's lucky winners, she thinks her romantic luck has finally begun to turn. Before long, she's basking in the sunlight—and the attention of several eligible bachelors.
A storm that maroons the would-be lovers on a desert island gives the storyline a dark twist, but a happy ending still prevails: Publishers Weekly notes that "murder, storms and intrigue lead to rough seas indeed, but eventual sunshine is never in doubt." According to Dr. Jodi McAllister, it's happy endings like this one that make romance novels so popular to read in stressful times.
Highland Fling
A business trip to Scotland starts out as more work than play for Jenny Porter, the assistant to a financial executive. Her latest assignment is to rescue a failing family-owned textile mill from the dire financial straits in which it finds itself. The near-insurmountable task soon becomes dear to her heart when she gets close to the employees.
As she finds herself landing in increasingly humorous shenanigans for the sake of the company, there's one distraction: Ross Grant, an abrasive yet charming man that she's inexplicably drawn to, and who tempts her to leave her homeland behind for good in favor of the heather-studded Highlands.