Between forbidden loves on English estates to exotic flings in Venice, our Day 8 romance deals lay on the heat without laying into your bank account. You can get the books below for just $0.99—but act fast! These prices expire at midnight tonight.
Don't forget to check back in every day to see our latest exclusive offers for 12 Days of Deals!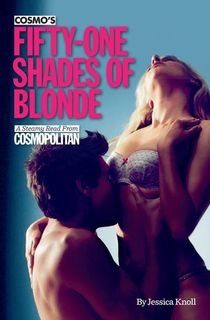 Cosmo's Fifty-One Shades of Blonde
Deal Price: $0.99; $2.99
Christopher Reiss is the handsome and extremely intimidating CEO of a major financial firm. Megan is just a lowly assistant. But when she stumbles upon some incriminating evidence that could threaten Christopher's career, she finds herself on his radar—and eventually his desk, his kitchen counter, his bed...You get where this is going, right?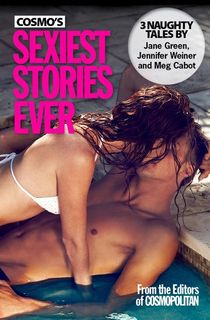 Cosmo's Sexiest Stories Ever
Deal Price: $0.99; $2.99
A divorcee pines for her ex-husband's friend, a woman gets a birthday surprise (or five), and a vacationer has a steamy Jersey Shore fling, in this trio of tantalizing tales from Jane Green, Jennifer Weiner, and Meg Cabot.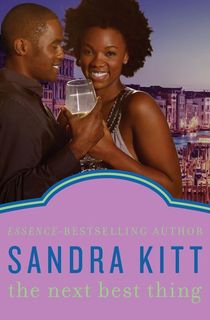 The Next Best Thing
Deal Price: $0.99; $4.99
When a mishap leaves April without a place to stay in Venice, she reconnects with Hayden Calloway. Now a diplomat with the American consulate, Hayden was April's greatest crush when they attended high school together in Philadelphia. As Hayden shows her a side of the city most tourists never see, her Italian vacation takes on thrilling—and sexy—dimensions. Did April travel halfway around the world to find the love of her life, or could Hayden be too good to be true?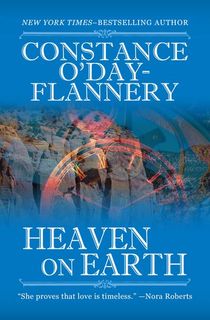 Heaven on Earth
Deal Price: $0.99; $4.99
A freak lightning strike sends Casey from present-day Santa Fe to the year 1878. Now in the vibrant yet unfamiliar past, she finds herself lost and alone—until a mysterious man named Luke arrives, claiming to be a time traveler himself. He wants to guide Casey on her journey, and he even arranges for her to be the guest of an aristocratic Hispanic family. Will Casey return to her own time, or will she realize that love—and destiny—is staring her right in the face?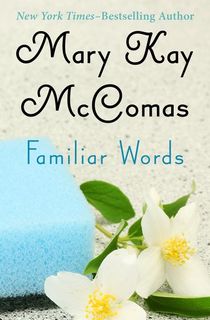 Familiar Words
Deal Price: $0.99; $4.99
The most eligible man in town is the kind of man that Beth vowed to stay away from. Jack Reardan might be an upstanding citizen with a delightful daughter, but Beth knows better than to trust that sexy smile. Even if her toddler son calls him "daddy"...and even if the electricity between them ignites the whole town. But when Jack whispers those three little words, Beth understands she has finally come home. Will she set aside her fears and take a chance on a love that will make their hearts, souls, and families one?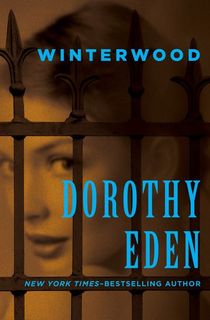 Winterwood
Deal Price: $0.99; $4.99
Haunted by her scandalous past, Lavinia Hurst accepts a position as companion to young invalid Flora Meryon. Not long after she arrives, Lavinia realizes something is very wrong at the isolated Winterwood estate...And when Flora suddenly becomes heiress to a large fortune, Lavinia realizes that her charge is in mortal danger.
It's clear that someone will make sure Flora doesn't live to see her inheritance; and when letters begin arriving from a dead relative, the mystery only thickens. Do ghosts haunt Winterwood? Or is this the specter of living greed? Determined to thwart the deadly plan, Lavinia risks her own life to protect Flora's, while fighting her powerful desire for Flora's father, Daniel, a man tormented by his own demons...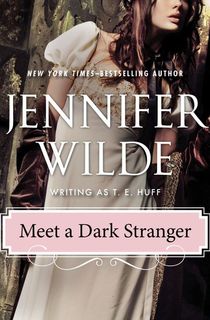 Meet a Dark Stranger
Deal Price: $0.99; $4.99
En route to her brother's house, Jane is accosted by one stranger only to be rescued by another. One of these handsome men is destined to come back into her life, as all of Abbotstown is shocked by bizarre burglaries and murder. Even stranger than the crimes themselves is the behavior of Jane's niece, who claims she has insider knowledge. After someone tries to break into their house, Jane soon finds herself surrounded by too many men who want to protect her and the children. Could she be a pawn in a sinister game—and if so, who is the hero and who is the villain?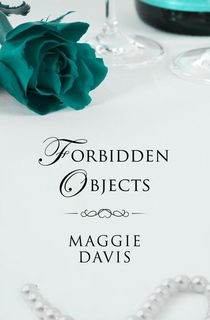 Forbidden Objects
Deal Price: $0.99; $4.99
Elizabeth Franklin Jefferson, called "Frankie" by her friends, is a descendant of slave owners and sensitive to the world beyond. But now Frankie and her cousin, Julian, have awakened an evil long thought put to rest: Lazarus and his obeah—a deadly instrument of conjure. When Frankie's family members begin to die, she wonders if Lazarus' anger extends beyond the grave...and if she could be next.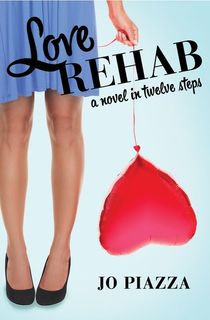 Love Rehab
Deal Price: $0.99; $4.99
Sophie isn't dealing with her breakup well. Dumped by her boyfriend for his sexting, D-cupped, young Floozy McSecretary, she leaves Manhattan for her hometown. But when her best friend, Annie, is forced to attend an Alcoholics Anonymous meeting, Sophie has a bright idea: Women need love rehab to help fix the craziness that comes with falling for someone. After she opens her home to the obsessed and lovelorn, Sophie finds a way to help women who have overdosed on the wrong men—and saves herself in the process.
For more holiday deals, visit our sister sites: