It's the fifth day of our exclusive deals special, and it's getting a little Scot in here. Find out what's under the kilt and stay under your holiday budget with the discounted Scottish romance novels below. But dinna tarry, aye? These deals expire at 11:59 PM on December 7, 2017.
Be sure to check in every day to see our latest exclusive offers!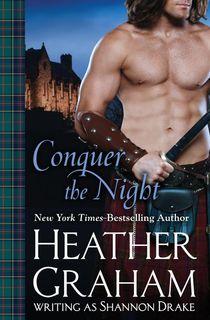 Conquer the Night
Deal Price: $1.99; $7.99
With hatred in his heart, Sir Arryn Graham rides out to Seacairn Castle to avenge the murder of his wife and unborn child. But first, he will claim the woman betrothed to Lord Kinsey Darrow for himself. Then he'll ruin her. And he won't rest until everything and everyone that belongs to the English nobleman is destroyed.
But Lady Kyra of Seacairn is not what he expects. The beautiful, strong-willed daughter of a Scotswoman, Kyra is now an English subject, promised in marriage by the ruthlessly plundering King Edward. She will not be a pawn—not Darrow's and not this vengeful Scottish knight's. But when a carefully orchestrated seduction ignites irresistible passion, Kyra is swept into the heat of battle, risking the gallows for a breathtaking love.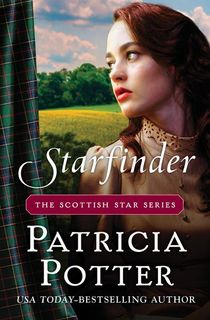 Starfinder
Deal Price: $1.99; $7.99
Minutes before being hanged for treason against the British crown, Ian Sutherland is suddenly spared—only to end up in chains again. After arriving in the American colonies, he becomes the indentured servant of a prosperous Maryland farm owner—and meets the owner's sister-in-law, Fancy Marsh. Recently widowed and desperate to escape, she turns to Ian to help her protect her name and legacy. Although he agrees to her risky plan, Fancy knows that his heart longs for Scotland...and she soon realizes he longs for her as well.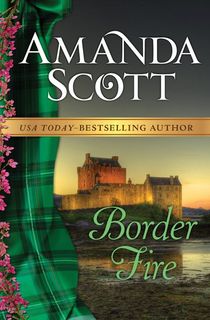 Border Fire
Deal Price: $1.99; $7.99
Under cover of night, he leads his ragtag army to defend Scotland's borders against their English enemies. Few know that Rabbie Redcloak, the legendary highwayman who could find his way to hell and back, is in reality Sir Quinton Scott, scion of a powerful Scottish clan. Captured during a daring raid, he's sentenced to hang. Luck comes his way in the form of an unlikely savior: a silver-blond beauty who risks her life to save his.
Quin doesn't know why Janet Graham helped him escape. But now it isn't safe to leave her behind. Sworn to protect her on the dangerous road ahead, Quin is unprepared for the passion his lovely rescuer awakens. As his notorious past catches up with him, he's ready to gamble everything for the price of his freedom—and the love he can no longer live without.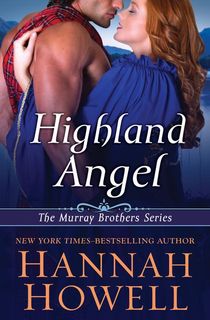 Highland Angel
Deal Price: $1.99; $7.99
Kirstie MacIye is lost in every way possible. Left for dead by a murderous husband, she has nothing left to live for except to avenge her honor by exposing her worthless spouse for the vile scoundrel that he is. She turns to Sir Payton Murray, a man whose reputation as a lover is matched only by his prowess with a blade. At the risk of angering his own clan, Sir Payton agrees to help her. But more surprising than their enemy's machinations is the sudden passion stirring inside their hearts...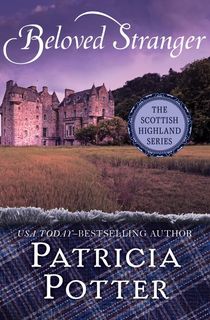 Beloved Stranger
Deal Price: $1.99; $7.99
Once, Kimbra Charlton rode alongside her husband on daring border raids that targeted English and Scottish alike. Now the desperate widow combs battlefields for anything of value to make sure she and her young daughter survive. When she stumbles across a wounded soldier, she recognizes the armor and helmet of her people's sworn enemy. A Scotsman killed her husband, yet she can't let this man die—nor can the world know his true heritage. It is a secret on which both their lives depend. But as passion ignites between them, they must face the consequences of their impossible love.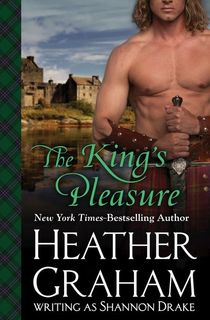 The King's Pleasure
Deal Price: $2.99; $10.99
The English army's siege of Aville has ground to a standstill—until a ten-year-old Scottish lad masterminds a breakthrough. The castle falls easily, giving glory to the king and a place at court to young Adrien MacLachlan. But his greatest reward is still to come.
Years later, the king decrees that Adrien shall marry Danielle d'Aville, a maiden of the town Adrien helped conquer. She loathes the strapping Scottish knight, but his strength stirs something inside of her—a passion that betrays everything her vanquished people stand for. As Danielle's hatred for him pushes her towards treason, her budding love is the only thing that can pull her back from the brink.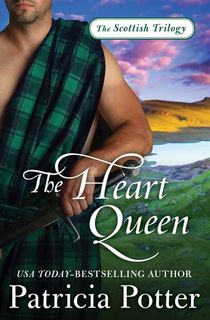 The Heart Queen
Deal Price: $1.99; $7.99
Taken in by the Braemoor clan as a boy, Neil Forbes fell deeply in love the moment he laid eyes on Janet Leslie. To his delight, Janet, the daughter of a Jacobite, returned his feelings, and they made a solemn pledge to one other. Then Neil discovered the terrible reason he couldn't marry his beloved...and could never wed at all.

After Neil's betrayal, Janet vowed never again to be seduced by the fickle promise of love. She hoped that her marriage to Alasdair Campbell, a widower and father of three young girls, would give her the security she needed. Now the cruel Earl of Lochaene lies dead, and Janet is suspected of her husband's murder—and the man she once adored has been appointed guardian of her son, the heir to Lochaene. Can Janet trust Neil, now the politically connected Marquis of Braemoor, or the dangerous desire that his first caress reignites in her?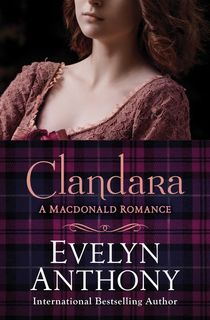 Clandara
Deal Price: $1.99; $7.99
Beautiful, headstrong Katharine Fraser has done the unthinkable: She has fallen in love with the eldest son of her father's longtime enemy. A nobleman with a notorious past, James Macdonald of Dundrenan is ready to sacrifice his home and heritage for the woman he loves. But fate has other plans. The struggle to restore Bonny Prince Charles to the throne results in a fiery call to arms across Scotland, and Katharine and James's wedding day ends in savage murder.
Driven apart by tragedy, James vows his allegiance to the prince against the invading British Army, and Katharine embarks on a path of revenge that will lead her into the arms of another man—and far from her beloved girlhood home of Clandara. With the fate of Scotland lying in the balance, can their love triumph over old hates and new betrayals?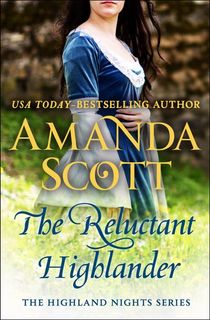 The Reluctant Highlander
Deal Price: $1.99; $8.99
Ordinarily, Lady Fiona Ormiston wouldn't think of forming an alliance with an ungroomed, barbaric Highlander—despite the protection he offers. But now, by request of the king, Sir Adham MacFinlagh, a brazen stranger and outsider unlike anyone she has met before, is to be her husband. Torn from solitude and the comfort of her family to make a home with the rugged knight, Fiona surrenders to Adham's powerfully passionate—and shockingly tender—touch, only to discover her new husband's family ties may lie with an enemy of the king.
A sense of duty may have brought Adham to the marriage bed, but it's his powerful feelings for his beautiful, willful wife that will be his undoing. Ultimately, the bold knight will have to decide: Does his allegiance lie with his blood ties to the man who hopes to bring down the king or with the bride who has stolen his heart?
For more holiday deals, visit our sister sites: