Love isn't always perfect, but it is always worth it. Our favorite kind of romances feature couples who, despite seemingly impossible odds, would move heaven and earth to be together. In our opinion, the mark of an OTP is one whose love—in all its messy, wonderful glory—isn't flawless, but timeless.
Day 3 of our 12 Days of Deals special is a celebration of such couples. Whether they're tales of friends-to-lovers or enemies-to-lovers, the novels below are love stories that transcend the centuries. Get them at discounted price, today only.
These deals expire at 11:59PM on December 5, 2017. Don't forget to check back in every day to see our latest exclusive offers!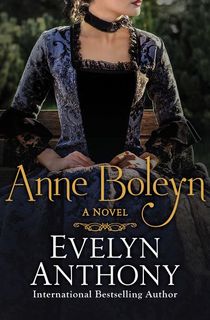 Anne Boleyn
Deal Price: $1.99; $7.99
On a lovely midsummer afternoon, Henry Tudor feasts his eyes on Anne Boleyn and devotes himself to winning her affection. But while While King Henry VII is not a man who gives up, neither is Anne a fool. Educated at the French court, she vows to escape the fate of her sister, Mary, who was married off to a country squire after bearing Henry's bastard son. No, Anne will settle for nothing less than the crown of England itself—even if Henry must break with Rome to marry her.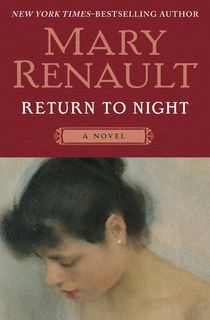 Return to Night
Deal Price: $1.99; $14.99
Hilary Mansell is a talented young doctor. She's also unlucky in love and recovering from the loss of a keenly sought appointment. A position in the Cotswolds promises tranquility, but it proves less than placid when Hilary meets Julian on her rounds. Though Julian is attractive and intelligent, he's also young, her patient—and shadowed by an overbearing mother.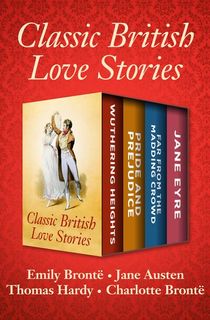 Classic British Love Stories
Deal Price: $0.99; $2.99
They're not just among the best love stories of all time, but among the best literature of all time. Read classics from Jane Austen, Charlotte Brontë, Emily Brontë, and Thomas Hardy that capture the hope—and the heartache—of human passion.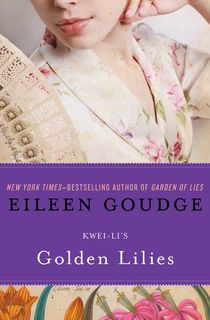 Golden Lilies
Deal Price: $1.99; $9.99
First translated by American scholar Elizabeth Cooper in 1914 and published as My Lady of the Chinese Courtyard, this haunting collection of letters was out of print until it was discovered by bestselling author Eileen Goudge. In its pages she found the story of Kwei-li, a noblewoman of 19th China who wrote passionately of love, marriage, motherhood, and the forces changing her nation. Enhanced with beautiful new illustrations, this is a timeless chronicle of a strong woman's struggle against the onset of modernity.
Are you passionate about romance? Sign up for A Love So True's newsletter and get swoon-worthy stories delivered straight to your inbox.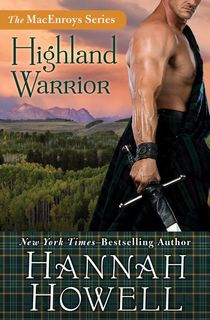 Highland Warrior
Deal Price: $1.99; $9.99
While fleeing a suitor, Fiona MacEnroy rides recklessly into the hills of Scotland and is captured by a horde of well‑armed men. Instead of battling for her life, she finds herself swept away to a remote, forbidding keep. Despite her strange surroundings, Fiona feels a comforting sense of safety within the walls of Scarglas—and a consuming passion for its rugged but standoffish laird, Ewan MacFingal. As pride and passion war within Fiona and Ewan, forbidding secrets will force them to trust what has yet to be spoken: the unshakable power of a timeless love.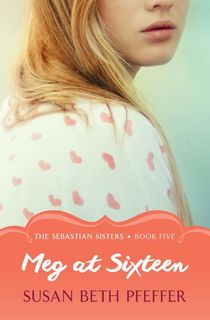 Meg at Sixteen
Deal Price: $1.99; $9.99
The Sebastian women have always admired their parents' relationship. Raised by a forbidding aunt, their mother had danced with their father at her 16th birthday—and gained the strength to stand up for herself. Meg at Sixteen looks back at the couple's legendary romance, and how their love never faltered, in sickness or in health.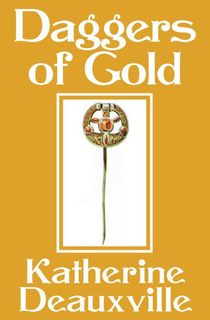 Daggers of Gold
Deal Price: $1.99; $9.99
Before her family fell from grace, Ingrid was a respected woman among the royal court. Now, she's become the unwilling pawn in a dangerous game, and the captive of an ambitious knight. Outraged, she plots her escape—only to realize her success hinges on her captor's aid. But as Ingrid tries to attain her freedom, she feels something other than hatred for her handsome jailor: a passion that sends shivers down her spine.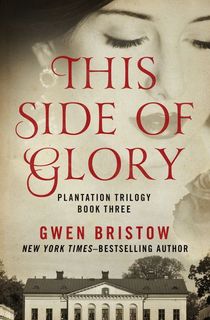 This Side of Glory
Deal Price: $1.99; $17.99
In 1912, Eleanor Upjohn sits with her father near the work camp, overseeing the construction of a levee on the Mississippi. In a region shattered by war, levees mean stability, prosperity, and modernity. While Eleanor is a member of a modern clan—practical, impatient, and ready for the future—she cannot help but fall for a man steeped in the ways of the Old South: Kester Larne, heir to a sprawling plantation.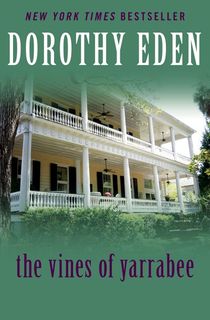 The Vines of Yarrabee
Deal Price: $1.99; $7.99
When Gilbert Massingham chooses Eugenia Lichfield for his bride, he knows the aristocratic beauty is the ideal mistress for his plantation in the Australian wilderness. But the larger-than-life, vineyard-obsessed Gilbert isn't the husband Eugenia imagined when she left England for this untamed land.
Then exiled Irish portrait artist Colm O'Connor and prison refugee Molly Jarvis come into their lives, altering the family's destiny. As Yarrabee grows into one of Australia's premier vineyards, a subtle struggle for power begins that will have far-reaching consequences for Eugenia, Gilbert, and their children.
For more holiday deals, visit our sister sites: