It's officially the season for mistletoe kisses, nights by the fire, and glasses of eggnog. To get into the spirit of things, pick up one of these holiday romance novels by bestselling authors. Some are naughty, some are nice—but they're all available at just the right price.
These deals expire at 11:59 PM on December 4, 2017. Don't forget to check back in every day to see our latest exclusive offers!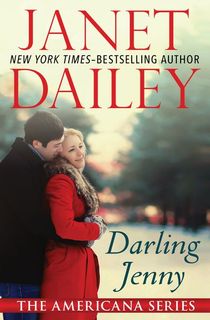 Darling Jenny
Deal Price: $1.99; Original Price: $7.99
After being hurt and disillusioned in love, Jenny runs home to make sure her sister, Sheila, doesn't suffer the same fate. Sheila has fallen into the clutches of Logan Taylor, a wealthy and attractive alpha male who Jenny doesn't trust. But with all her energy spent on protecting her sister, Sheila's own defenses are down—and Logan's charms may be too hard to resist.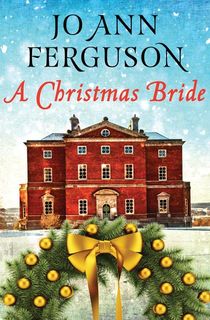 A Christmas Bride
Deal Price: $0.99; Original Price: $4.99
Having fabricated a fiancée to please his grandfather, Timothy Crawford must find someone to play the role of his betrothed, or risk being disinherited. Providence comes in the form of an overturned carriage and its injured passenger—a beauty who has no memory of the accident, or of who she is. With no choice but to participate in Timothy's farce, she starts to fall for the dashing nobleman...But when her past emerges amid preparations for the Christmas Ball, will she lose everything she has—including the man she's come to love?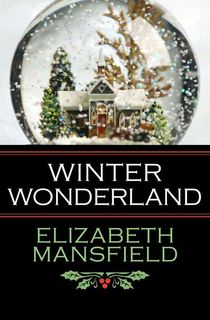 Winter Wonderland
Deal Price: $1.99; Original Price: $6.99
For the inexperienced, painfully shy Barnaby Traherne, the society ball is akin to a battlefield. That is, until spots the beautiful Miranda Pardew. In spite of the rumors that surround her, Barnaby summons his courage and asks Miranda to dance. And when she rejects him—in a very public humiliation—he vows to try again when he has the opportunity. Eleven years later, he finally gets his chance: Miranda, now a widowed governess, has been hired to look after his nephews. Can Barnaby successfully woo her this time around, or has tragedy hardened Miranda's heart forever?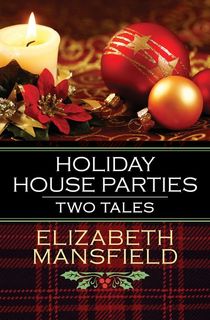 Holiday House Parties
Deal Price: $0.99; Original Price: $5.99
Get swept away by a duet of Regency tales! In "The Girl with Airs," an exiled Scottish laird and a stubborn bluestocking find that a mistletoe kiss turns their warring hearts turn to love. The second story, "A Sneeze on Tuesday," follows two long-separated lovers whose reunion is followed by a scandalous deception that changes their lives forever.
Are you passionate about romance? Sign up for A Love So True's newsletter and get swoon-worthy stories delivered straight to your inbox.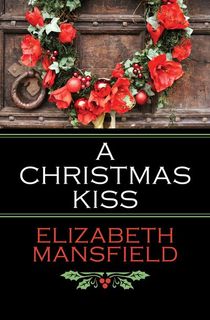 A Christmas Kiss
Deal Price: $1.99; Original Price: $6.99
After defending her virtue by striking the son of her employer, Miss Evalyn Pennington is discharged from her position under a cloud of scandal. With no place to go and no prospects for the coming year, the impoverished governess accepts an invitation from Jamie Everard, heir to an earldom, to spend the holidays at his family's estate. But Evalyn has barely settled in at Gyllford Manor when she catches the eye of Philip Everard, the fourth Earl of Gyllford—and Jamie's father.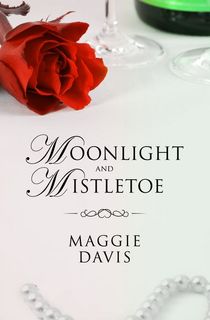 Moonlight and Mistletoe
Deal Price: $0.99; Original Price: $4.99
Suffering from heartbreak and the holiday blues, cop Buck Grissom holes himself up at home. Little does he know, a Christmas miracle is about to show up at his door. The beautiful Scarlet and her younger sister Farrie have come from nowhere—but they've also arrived with a secret. The girls' story is heartwarming, sure, but is it enough to defrost Buck's cold heart?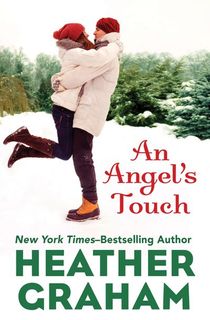 An Angel's Touch
Deal Price: $1.99; Original Price: $6.99
Thirty-something Cathy and Don Angel seem to have it all. But tragedy strikes when, driving on Christmas Eve, they're killed in a car accident. Halfway to heaven, they are visited by the angel Gabriel, who tells them both that they must perform three miracles by midnight to complete their journey. To do so, Cathy and Don must become inextricably involved with the lives of several desperate strangers, all afflicted with unique miseries—and all in need of divine intervention. On this dark and silent night, these six individuals will discover that as long as miracles can happen, hope will never die.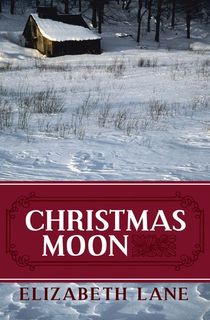 Christmas Moon
Deal Price: $0.99; Original Price: $4.99
Pregnant, unwed, and down-on-her-luck, history teacher Emma Carlyle is facing the worst Christmas of her life. Needing research for her master's thesis on J.D. McNaulty, a legendary lawman, she drives to the city where he was buried. On her way home, she gets lost in a storm—and ends up at a mountain cabin in 1870, half-frozen and in labor. She can hardly believe it when J.D. himself opens the door, a pistol in one hand and a bottle of whiskey in the other. As sparks start to fly, these two lost souls realize they're clearly meant for each other. Except there's just one problem: Emma has studied everything about J.D.—and she knows he only has a few weeks left to live.
For more holiday deals, visit our sister sites: