While we can't fit a handsome knight inside your stocking, our final holiday exclusive is the next best thing. For our last day of holiday deals, you can get 13 historical romance novels starting at just $0.99.
These deals expire at 11:59 PM on December 14, 2017. Thank you for stopping by every day to score great deals on romance. Happy holidays, everyone!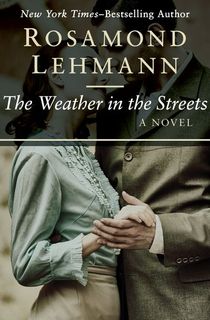 The Weather in the Streets
Deal Price: $2.99; $17.99
Just ten years ago, Olivia Curtis attended her first dance. Now she is divorced and living with her cousin in London. When she gets a call notifying her that her father is gravely ill, she makes preparations to return to Tulverton, in the English countryside—and on the railway journey home, she runs into Rollo Spencer, her girlhood crush.
He and Olivia once shared a fleeting, magical moment on a moonlit terrace that she has never forgotten. Now, fate has thrown them together again, and in spite of the fact that Rollo is married, they embark on a clandestine affair...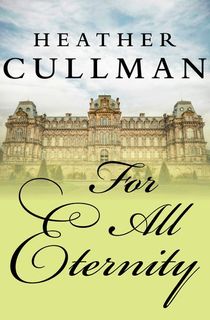 For All Eternity
Deal Price: $1.99; $7.99
With all of London at her feet, Sophie Barrington could have any man she desires. But the pampered heiress is completely uninterested in the man her family is pressuring her to wed— Nicholas Somerville, the wealthy Earl of Lyndhurst—until she discovers why. In truth, she is penniless, and she must either marry the odious Lord Lyndhurst or face debtor's prison. A clever scheme to save herself erupts in scandal, forcing her to flee town...

Nicholas always imagined that the wife he chose would possess sense and sensibility. Instead, he finds himself courting a spoiled society chit who's far too beautiful for her own good. When Sophie publicly humiliates him, Nicholas returns to his ancestral manor to regroup. There, he discovers that the newest servant at Hawksbury Manor is the object of his desire—and mortification—and he plots to pay her back.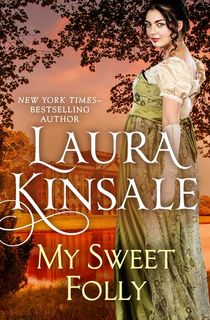 My Sweet Folly
Deal Price: $1.99; $7.99
Married to an elderly man, Folie Hamilton finds her lonely days brightened by light-hearted letters from her husband's cousin, Lt. Robert Cambourne. Their correspondence has led to a blossoming new love—until Robert reveals that he's been married all along. Years later, and after the death of Folie's elderly husband, Robert summons her to his estate in England. Paranoid and demented, he is not the man Folie was expecting...After all this time, can Folie rediscover the man who captured her heart?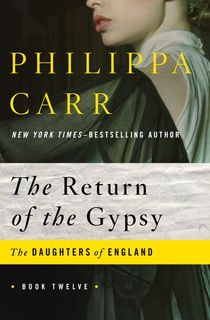 The Return of the Gypsy
Deal Price: $1.99; $7.99
From the moment the handsome, raffish stranger with the gold earring throws her a kiss, Jessica Frenshaw is enchanted. Rumored to be a half-Spanish wanderer who can predict the future, Romany Jake is unjustly put on trial for murder. After the verdict banishes him from England, Jessica despairs of ever seeing him again. But one fateful day, Jake Cadorson returns to reclaim what he has lost—including the woman who saved him from the gallows.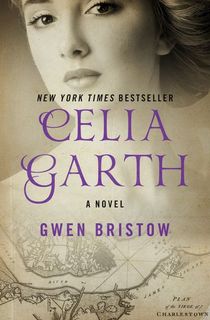 Celia Garth
Deal Price: $2.99; $17.99
After seeing her entire world destroyed, a Revolutionary-era dressmaker is recruited as a spy for the rebel cause, in this "exciting tale of love and war in the tradition of Gone with the Wind" (Chicago Tribune).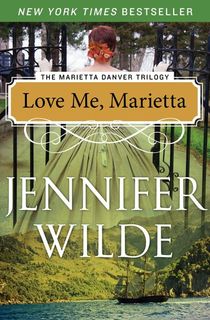 Love Me, Marietta
Deal Price: $1.99; $7.99
After surviving harrowing twists of fate, Marietta Danver has finally overcome her hardscrabble past. Soon she will be the wife of Lord Derek Hawke, the English aristocrat who fought for his legacy and is about to reclaim his beloved ancestral estate. But in New Orleans, Marietta meets rakish, indigo-eyed Jeremy Bond, who both attracts and intrigues her.

Then, on the eve of her voyage back to England, Marietta once more becomes the prisoner of a cruel and capricious destiny. A shocking act of violence shatters her romantic dreams. A prisoner on the high seas, she's now at the mercy of the seductive and ruthless pirate Red Nick. It is here, on an island far from civilization, where she will again meet Jeremy Bond—a man who will risk his life over and over for the woman he loves.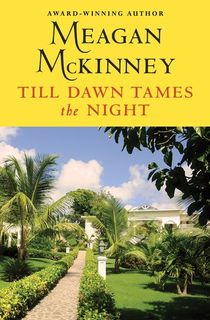 Till Dawn Tames the Night
Deal Price: $1.99; $8.99
The London docks in 1818 are no place for a woman. But Aurora Dayne is about to embark on a new life. With her modest belongings and a unique bejeweled locket—her sole legacy from her dead father—she boards a ship bound for Jamaica.
All hell breaks loose when pirates storm the gangplank, and the sheltered orphan becomes the prisoner of a ruthless privateer named Vashon. The towering, black-caped stranger arouses Aurora's fear...and her irresistible desire.
Haunted by his past, Vashon lives outside the law and is driven by one purpose: to retrieve the Star of Aran, a fabled gem cursed by its own dark history. Beautiful Aurora is the key to Vashon's quest. But when obsession flames into passion, he will risk everything to protect her—for there are others who would kill to possess the star.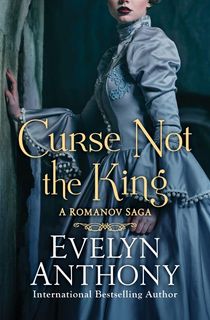 Curse Not the King
Deal Price: $1.99; $8.99
Curse Not the King chronicles the struggle for dominance between Catherine the Great and her son, Paul Petrovitch, during the late-eighteenth century. Catherine has ruled Russia ever since her husband, Peter III, was assassinated—a plot she took part in for the sake of her son's safety. Though it has been years since his father's death, Paul has never forgiven his mother for her treachery. As he grows and comes into his own power, will he exact his misguided revenge, or will mother and son finally make amends?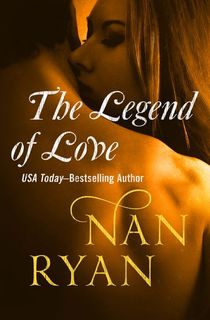 The Legend of Love
Deal Price: $0.99; $4.99
After Elizabeth is sentenced to death for murder, she enjoys one last night of passion with West Quarternight, a fellow prisoner and a Yankee spy. Years later, the two clandestine lovers reunite on a treacherous journey across the desert. As Elizabeth's guide, West will help her find her missing husband while he seeks an elusive, legendary treasure. No longer a memory, Elizabeth is now a prize that West intends to wind, even though he swears he will never love her...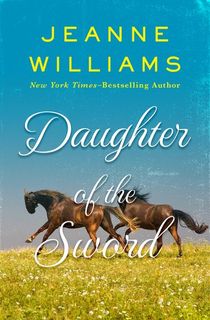 Daughter of the Sword
Deal Price: $1.99; $7.99
The daughter of abolitionists, Deborah Whitlaw is determined to continue her late parents' work. Her fiery personality attracts two aristocratic brothers, Rolf and Dane, though where Rolf is violent, Dane is gentle. As the nation lurches toward the Civil War, Deborah's relationship with Dane faces countless obstacles—including Rolf, who is slowly ascending the ranks to power. Can Deborah keep Rolph from crushing not only her, but Dane, her friends, and the abolitionist cause she's risked her life to support?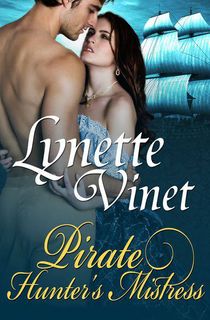 Pirate Hunter's Mistress
Deal Price: $0.99; $6.99
Marlee Stafford isn't a fool. She knows the handsome, arrogant Richard Arden has married her for money, just as she's wedded him for his aristocratic name. But Marlee isn't about to surrender control to a husband with a wandering eye. In fact, she refuses to sign over her inheritance until she's enticed him into desiring only her. But when Richard's hungry kisses begin to ignite her most intimate fantasies, Marlee knows she's made a mistake, for this mysterious man harbors a dark secret—and now he's holding her helpless under his own spell.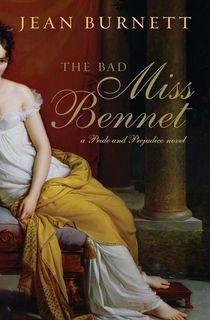 The Bad Miss Bennet
Deal Price: $2.99; $17.99
Picking up where Jane Austen's Pride and Prejudice left off, The Bad Miss Bennet takes readers on a wild Regency adventure with Lydia Wickham, née Bennet, who finds herself in dire need of a new husband. Hungry for a marriage that will make her rich, there is nothing Lydia won't turn her hand to—including imposing on her sister Elizabeth's hospitality. After all, what's the point of having all that fine fortune if not to aid a poor, newly widowed sister?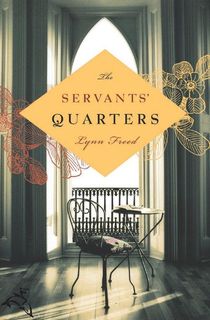 The Servants' Quarters
Deal Price: $1.99; $13.99
Haunted by phantoms of World War II and the Holocaust, young Cressida lives in terror of George Harding, who, severely disfigured, has returned from the front to recover on his family's African estate. When Harding plucks young Cressida's beautiful mother and family from financial ruin, establishing them in the old servants' quarters, Cressida is swept into a life inexorably bound to his.

In her new setting, she is conscripted to enliven Harding's nephew, the hopelessly timid Edgar, to make him "wild and daring." She takes on this task with resentful fury, leading the boy astray and, in the process, learning to manipulate the disparities of power, class, and ambition. All the while, Harding himself is watching her. And waiting.
For more holiday deals, visit our sister sites: