Welcome back to 12 Days of Deals! For Day 11, we're surprising you with an assortment books that belong on every romance reader's shelf: A sweeping modern love story unfolds in Alexandria, Egypt. A German screenwriter sweeps a married woman off her feet. A city girl finally meets her match on a Texas ranch...Between the earls, ladies, and cowboys in these pages, you may just find your next literary soulmate.
These deals expire at 11:59 PM on December 13, 2017. Don't forget to check back in every day to see our latest exclusive offers!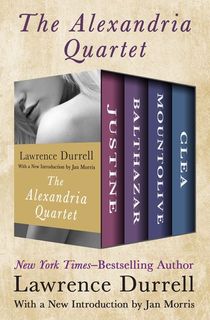 The Alexandria Quartet
Deal Price: $4.99; $49.99
Set in the years before, during, and after World War II—these four novels follow the lives of a circle of friends and lovers living in Alexandria, Egypt. With his trademark evocative prose, Durrell explores the central theme of modern love, building into a remarkable whole that the New York Times hailed as "one of the most important works of our time" and was one of Modern Library's "100 Best Novels of the 20th Century."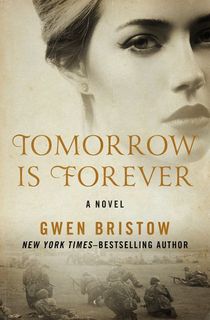 Tomorrow Is Forever
Deal Price: $1.99; $17.99
For two decades, Elizabeth Herlong has been a devoted Hollywood wife, supporting her husband as he built an empire in the budding motion picture industry. But far from the bright glamour of her current life, World War II rages in Europe, forcing Elizabeth to remember her past, awakening feelings and longings she thought she would never experience again. Most of all, she fears for her eldest son, who turns eighteen in less than a year and will have to enlist in the army.

Then one night, Elizabeth's husband introduces her to a German screenwriter he's been working with. Erich Kessler is a disabled veteran of World War I attempting to make a new life for himself. Something in his face stirs Elizabeth's heart—setting her on a journey of discovery about the meaning of true love and the things that war cannot destroy.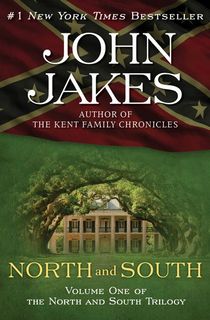 North and South
Deal Price: $1.99; $17.99
In the years leading up to the Civil War, one enduring friendship embodies the tensions of a nation. Orry Main from South Carolina and George Hazard from Pennsylvania forge a lasting bond while training at the United States Military Academy at West Point. Together they fight in the Mexican-American War, but their closeness is tested as their regional politics diverge. As the first rounds are fired at Fort Sumter, Orry and George find themselves on different sides of the coming struggle. In John Jakes's unmatched style, North and South launches a trilogy that captures the fierce passions of a country at the precipice of disaster.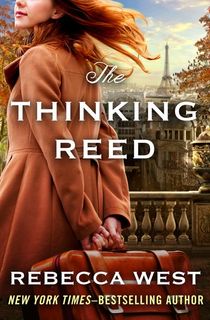 The Thinking Reed
Deal Price: $1.99; $9.99
When Isabelle, a wealthy American widow, arrives in France to restart her life, she has her choice of eligible suitors. Torn between a placid liaison with a southerner and a tortuous affair with a Frenchman, Isabelle's plans lead her to a love that will make her reconsider everything she knows.
The Duke, the Earl, and the Joker
Deal Price: $0.99; $2.99
Find love at the most romantic time of year with three delightful Christmas Regency romances: "A Christmas to Remember," "Christmas Masquerade," and "The Best Time of Year."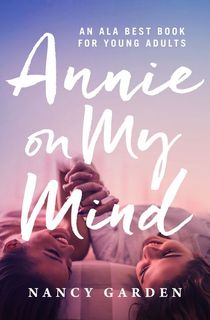 Annie on My Mind
Deal Price: $1.99; $9.99
When Liza Winthrop first lays eyes on Annie Kenyon at the Metropolitan Museum of Art, she knows there's something special between them. Soon, their close friendship develops into a deep and intimate romance. Neither imagined that falling in love could be so wonderful, but as Liza and Annie's newfound sexuality sparks conflict in both their families and at their schools, they discover it will take more than love for their relationship to succeed.
An Amish Christmas Quilt
Deal Price: $1.99; $5.99
With all the warmth of a cozy quilt, snuggle into Amish tales of hearts joined, friendships patched, and the bright joys of Christmas tradition…This collection includes "A Willow Ridge Christmas Pageant," "A Christmas on Ice Mountain," and "A Perfect Amish Christmas."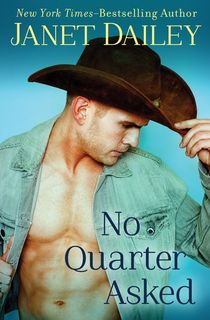 No Quarter Asked
Deal Price: $1.99; $5.99
When Stacy Adams's world collapses after her father's death, she feels the need to reflect on where her life is going. A secluded cabin in a Texas valley seems like a perfect place to sort herself out. But Stacy's hopes for peace and quiet vanish when she meets the arrogant rancher, Cord Harris, and he promptly tells her to leave. As a city girl, Stacy isn't one to turn away from a challenge—and so now she's determined to stay.
Fearless
Deal Price: $0.99; $4.99
When Lady Charlotte Engles receives an offer of marriage from an eligible suitor, she's finally ready to let go of Lord Valentinian Shaw. Despite the betrothal their families made between them, Val shows no interest in leaving behind his reckless life for one with Charlotte. But when her plea to end their arrangement ends in a heated embrace, suddenly Val seems reluctant to let her go...His love is put to the ultimate test when Charlotte is taken hostage by her new suitor, and Val must decide how far he'll go to save her.
For more holiday deals, visit our sister sites: