We can never get enough romance novels, and we know you can't, either. That's why we offer a new selection of cheap romance books every month! This month, we're featuring steamy titles from Tiffany White, G.C. Scott, Betina Lindsey and more. Make sure you get them before they're gone, and check back next month for more romance!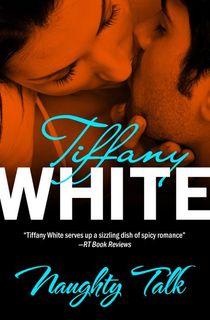 Naughty Talk
A handsome talk show host goes searching for the secrets of women's deepest desires.

When Nicole Hart is bumped without notice from a guest spot on Anthony Gawain's provocative talk show, she is plenty steamed. She decides to get even on camera by pretending to be a sex therapist to address the question posed on his next show: What Do Women Want?

As sparks fly between Nicole and the handsome host, it soon becomes clear neither one of them can even remember the question. But to Nicole's surprise, Anthony might have some answers that she wasn't expecting . . .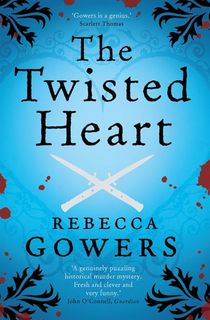 The Twisted Heart
A tale of modern love and "genuinely puzzling historical murder mystery" combine in this "fresh and clever and very funny" novel (The Guardian, UK).
Oxford graduate student Kitt Farr has always been most at home in the Old Bodleian Library, but even she needs a break from her research into Victorian Era violence. Taking a dance class seems like a bit of a stretch—until she meets a cute classmate, mysterious math lecturer Joe Leppard. Then, as Kitt and Joe find a budding romance between them, Kitt finds something sinister in the stacks: an unsolved murder in 1838 with an unsettling connection to the young Charles Dickens.
Half a century before Jack the Ripper, a London prostitute known as The Countess was murdered in a way that eerily mirrors the events in Oliver Twist. Now Kitt and Joe are out to uncover how Dickens became tangled up with this horrendous crime.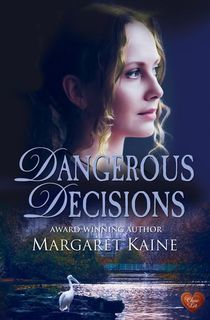 Dangerous Decisions
A dazzling and suspenseful Edwardian romance for fans of Downton Abbey from the award-winning author and "fantastic storyteller" (Woman's Way).

Helena Standish knows that a good marriage would enhance her father's social status, but she's wise enough not to accept any handsome fool. The wealthy and enigmatic Oliver Faraday is considered an ideal match, so why does Helena have faint misgivings?

Nicholas Carstairs, a young doctor, has little patience for frivolous pleasure-seekers or an upper class that closes ranks against outsiders. Why, then, is he entranced by the lovely 'girl in the window'—a debutante who would appear to be both of those things?

A champagne celebration at Broadway Manor marks the start of a happy future for Helena, but no one can predict the perilous consequences of her decision or the appalling danger it will bring.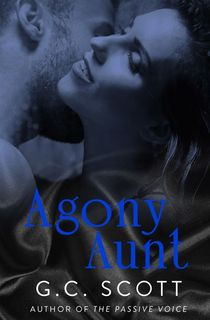 Agony Aunt
A servant turns the tables in this steamy tale of role reversals by the author of House Rules.

Harriet is a very special kind of agony aunt, helping clients live out their bizarre fantasies of bondage and domination. When her servant, Tom, finds her tied up one day, he decides to reverse roles, leaving her confused about her true desires.

When he goes to Amsterdam to learn the art of correction, she decides to experiment further with subservience and humiliation, reaching surprising new extremes of pleasure. Harriet's friends are keen to see her satisfy her passion for servility with Tom, but she is still wary of her former lover. Will they ever enjoy the delights of discipline together again?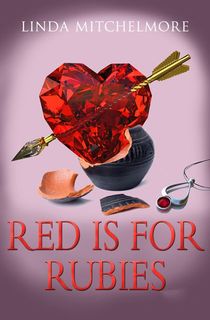 Red Is for Rubies
After a lifetime apart, a twist of fate brings two old flames together—asking the eternal question: Once love is lost, can it be found again?

Jonty and Lydie were each other's first love, and nothing else mattered but that. So when Jonty promised to buy Lydie a precious ruby necklace when his art career took off, she believed him with all her heart. But the ruby never materialized—and Jonty left Lydie pregnant and heartbroken.
Nearly thirty years later, Lydie is stuck in a marriage she never wanted to a man she never really loved, and desperate for a way out. Then, a tragic set of circumstances brings Jonty back into the picture, and Lydie must decide exactly what she wants from her life—and if she can ever let Jonty back into it.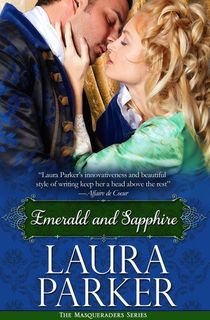 Emerald and Sapphire
A cunning French nobleman who lives a double life as a thief must commit a daring crime to win his true love's heart in this 18th century English romance.

Merlyn Ross is a handsome actor and petty thief who wears a leather eyepatch, his other eye a piercing emerald green. But he's also known as the Comte de Valure, a dashing French nobleman who wears a silk eye patch, his other eye an enchanting sapphire blue. Admired by men, adored by women, no one suspects that Merlyn and the Comte are one and the same, or that both men steal more than just kisses when seducing London's wealthiest women . . . until one night changes everything.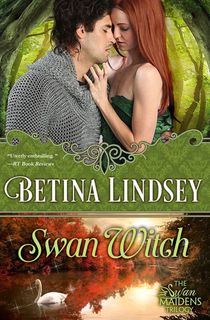 Swan Witch
An RWA Best Historical Fantasy Romance—second in the enchanting medieval trilogy from the author of Swan Bride.

As the setting sun haloed her flame-colored hair, beautiful Eithne glowed with netherworld witchery, her gentle nature clouded by the black magic of the Druid father who held her mother imprisoned. Having vowed never to speak, she could not cry a warning to the handsome knight who, by entering the gates of Rath Morna, had sealed his fate.

With his raven-black hair braided like that of a king, Bron mac Llyr has traveled the land searching for the famed Swan Sister who is blessed with the powers to heal his battle wounds. Instead he finds a place of dark enchantment, a trap of lies and illusions, and an exotic, ethereal woman so lovely he burns to possess her. Bron vows to unveil the sorrowful secret that burdens Eithne's heart. Now she must chance exchanging her father's evil reign for the greater hazards of desire and so discover that a man can give as well as take, could free as well as possess his beloved Swan Witch.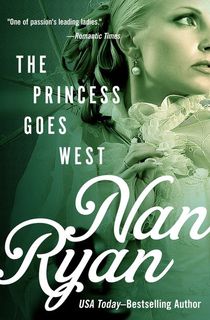 The Princess Goes West
Her kingdom bankrupt, a princess travels to the New World in search of a fortune.

When Princess Marlena's father, the benevolent ruler of the tiny kingdom of Hartz-Coburg, dies, he leaves behind nothing but a famous name and a mountain of debt. To fill her beloved nation's empty coffers, Marlena has two choices: marry or beg. Although she's considered one of Europe's great beauties, Marlena has a fiery temper and frightens off all but the most repulsive of the international nobility. Too proud to surrender to a man she does not love, Marlena goes to America to raise the money, arriving just in time to see the stock market crash of 1880. Penniless and desperate, the princess decides to find investors among the gold-rush millionaires of the American West. Instead she finds misery, danger, and a handsome stranger with a temper rough enough to match her own. To make it home, Europe's toughest princess will have to find her inner cowgirl.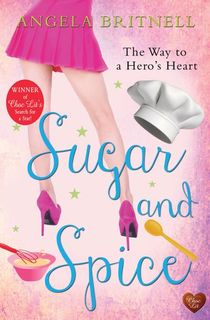 Sugar and Spice
What happens when you have a chance at everything you ever wanted . . . and then you go and do something stupid like fall in love?

Lily Redman will do anything to be a success. She also loves creating sinfully delicious food. Now, she has a shot to get everything she wants with her new American cooking show, Celebrity Chef Swap. All she has to do is survive in the pastoral wilds of southwest England.

After a stint in the army—and an absolute train wreck of a divorce—Kenan Rowse thought the quiet of Cornwall would be a perfect respite from life's complications. Then he gets a temp job driving a beautiful chef around . . . and before he knows it, things are more complicated than ever.

Unfortunately, their rabid mutual attraction is equaled by their astounding lack of common ground. Because while Lily wants to live in the limelight, Kenan would rather be staid in the shade. And both will have to decide whether they're willing to compromise if they want to keep it together ...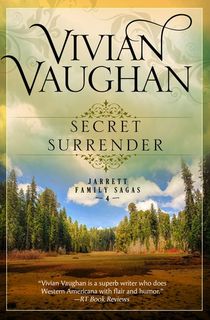 Secret Surrender
"An emotionally layered and thoroughly engaging story of love lost and found" in the Old West from the author of A Wish to Build a Dream On (Paperback Forum).

The year is 1880, and Molly Durant has fallen on hard times. When her mother dies, Molly is left with a dilapidated boarding house and five siblings, all of whom she is determined to keep together. But with no boarders, and her banker fiancé set on sending her siblings to foster homes, fate seems against her. Then Molly gets an unexpected knock on her door.

Standing before her is the man to whom she once foolishly gave her body, the same man who abandoned her: Rubal Jarrett. Or someone who looks like him? The man claims to be Jubal Jarrett, twin brother of Molly's old lover, here to survey a route for a railroad through the timberland.

"Jubal" soon has the boarding house brimming with paying guests. He plans to help her turn her life around. Only then can he leave without a guilty conscience. He will not run out on her again. But as memories of that long-ago night with Molly race through his head, will he finally be able to make amends, or will he get caught in his own trap?
Featured photo: Jasmin Whiscy / Unsplash