We're always looking for great deals on romance novels—and we know you are, too. That's why we offer a new selection of cheap romance books every month! This month, we're featuring steamy titles from Anita Mills, Katherine Kingsley, Isabella Connor and more. Make sure you get them before they're gone, and check back next month for more romance!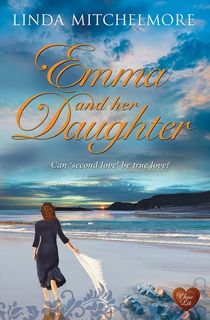 Emma and Her Daughter
After the turmoil of WWI, a wealthy widow returns to England—and the man who once stirred her heart.

It is 1927 and the wealthy widow Emma Jago is returning from Canada to the windswept coast of Devon. While the Great War has left its mark on the place, and her teenage daughter Fleur can't understand her nostalgic reveries, Emma remembers when Matthew Caunter waltzed her around the foyer of a now abandoned hotel. But Devon holds more than sweet memories.

As Emma works to reclaim her home, an unwelcome visitor threatens to reveal a secret that could turn her new life upside down. Through it all, Matthew is never far from mind, but when he appears in the flesh—and as dashing as ever—she wonders if it is finally their time to be happy, or if it was truly never meant to be.

The award-winning author of Emma: There's No Turning Back, revisits these "lovely" and "warm" characters in this heartfelt historical romance (Sophie Kind).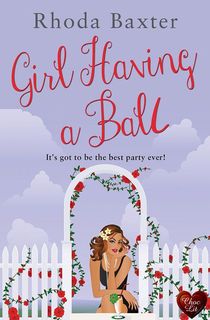 Girl Having a Ball
In this British romantic comedy, an aspiring party planner's first charity ball is an occasion for love ...

Leaving her dead-end job to pursue a career in event management, Stevie Winfield is determined to prove that she can make it on her own. Life is going to be a ball—and Stevie's going to organize it. On her first assignment, a charity soirée at a manor in Oxford, she has plenty to think about without Tom Blackwood showing up. The client's son also happens to be Stevie's old teenage crush.

These days, Tom is pushing himself to become the success his mother wants. When he learns that a friend's sister, "poor needy little Stevie," is in charge of his mother's event, he dashes home to ward off disaster. But Stevie isn't so needy anymore. She's grown into a sexy, self-assured young woman. And while she isn't about to let anyone get in the way of her dream, she just might have time to plan a party for two ...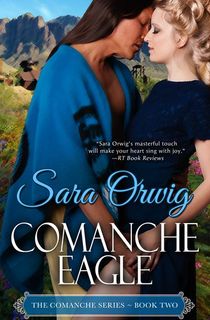 Comanche Eagle
"One of the top romance authors. Her characters leap from the pages!" —RT BOOK REVIEWS

When Travis Black Eagle loses his wife in childbirth, he storms the doctor's home and demands justice. Crystal Spencer, the small town's Justice of the Peace, knows she can't be forced to marry Travis because of the doctor—her brother's—mistake. But her own integrity won't allow her to let an innocent child go motherless, nor can her heart deny the intense feelings she has for Travis.

What begins as a marriage of convenience soon grows into a consuming love and a tormenting conflict. Travis has seen far too many injustices to have faith in the law—the very law that is Crystal's responsibility to uphold.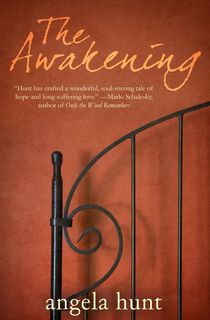 The Awakening
From a Christy Award–winning author: "A wonderful, soul-stirring tale of hope and long-suffering love" (Marlo Schalesky, author of Only the Wind Remembers).

Aurora Rose is different from her neighbors, different from most people. Still single at thirty-five, she spends every hour of her time in an elegant Manhattan apartment, quietly caring for her invalid mother.

Then her mother dies, and Aurora's world spins on its axis. Reality shatters into startlingly realistic nightmares, and the shards of troubling memories slice into her sleep. Everything Aurora has believed about herself and her world fades into murky dreams. Something, someone is pursuing her—growing more threatening by the day, testing the limits of her sanity.

Will she find the courage to confront her unseen pursuer? Or will she surrender to the destructive melancholy that haunts her days and nights? This psychologically suspenseful story about fear, faith, and finding the way through the darkness is a "lovely tale" from the acclaimed author of Egypt's Sister and Judah's Wife (Publishers Weekly).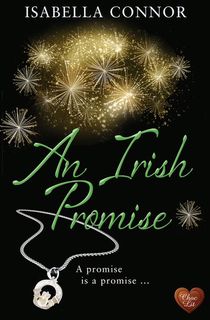 An Irish Promise
An art historian returns to her hometown in Ireland to reconcile with the past in an emotional love story of secrets, revenge, and forgiveness.

Rachel Ford has changed a lot since she left her Irish village of Kilbrook. But the vow she made to herself hasn't: that one day she'd return unsuspected, and with a new identity, to make the bullies pay for ruining her childhood and destroying her family. Rachel never expected that a stranger might change her mind. But can she trust him with her heart?

Australian actor Finn MacKenzie has also returned to sleepy Kilbrook to help with a school production for the Winter Festival. He seems to have a charmed life, yet his confident façade hides painful memories, and his real agenda—to right a terrible wrong from the past. Although Finn isn't looking for love, when he meets the lovely Rachel, there's a definite spark between him and this mysterious woman from London.

Now, an affair blooms between two wounded souls—each with secrets that could bind them or tear them apart in "a tale that will stay with the reader long after the story has ended" (InD'tale Magazine).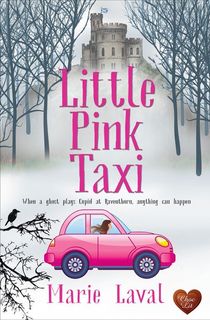 Little Pink Taxi
Take a ride with Love Taxis, the cab company with a heart—in a contemporary Scottish romance that will transport you.

Rosalie Heart is a well-known face in Irlwick—well, if you drive a bright pink taxi and your signature style is a pink anorak, you're going to draw a bit of attention. But Rosalie's company Love Taxis is more than just a gimmick. For many people in the remote Scottish village, it's a lifeline.

Which is something that Marc Petersen will never understand. Marc's ruthless approach to business doesn't extend to pink taxi companies running at a loss. When he arrives in Irlwick to see to a new acquisition—Raventhorn, a rundown castle—it's apparent he poses a threat to Rosalie's entire existence: not just her business, but her childhood home too.

On the face of it Marc and Rosalie should loathe each other, but what they didn't count on was somebody playing cupid . . .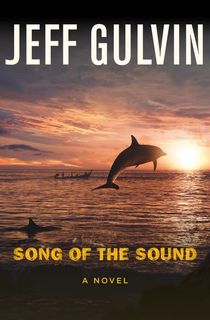 Song of the Sound
From an author whose work "recalls the magical power of The Horse Whisperer": A dolphin expert in New Zealand finds love—and danger (Scotland on Sunday).

After years of freelance research on the sea life of Vimereax, France, and studying killer whales in Argentina, single mother Libby Bass and her daughter have now packed up for the coastal waters surrounding the Milford Sound in New Zealand. An expert in cetacean communication, Libby has a permanent new position with a dolphin-watch program, an opportunity she's been waiting for. Even better, it's in the heart of the Sound, home to the most mysterious and beautiful creatures on earth.

When she meets John-Cody Gibbs, Libby believes she's also found the perfect man. A former fisherman from New Orleans, the widower is looking for his own peace and purpose in New Zealand's Lake Manapouri, "the lake of the sorrowing heart," said to be made up of the tears of the dying and grieving. John-Cody's understanding of wildlife is so profound as to be almost magical, but a dark secret from his past soon threatens everything within Libby's reach—and everyone she loves.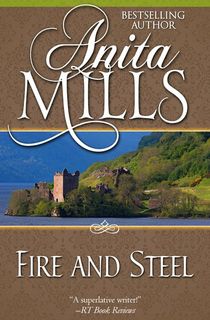 Fire and Steel
A reluctant young bride finds her heart pulled in two directions in medieval Normandy in this romance by "a superlative writer" (RT Book Reviews).

Although Catherine de Brione is being forced to wed the Norman lord Guy of Rivaux, she has vowed never to give him her heart. That belongs to the dashing Brian FitzHenry, who had held her in thrall since childhood. But she had no inkling of the fire her new bridegroom could rouse within her ...

As the turmoil of intrigue and battle, danger and deception erupt around her in eleventh-century Normandy, Catherine finds that the daring and passionate man she was so eager to leave is now the man she can't bear to lose.

Fire and Steel is a thrilling historical romance from an author whose "unexpected plot twists keep the reader turning pages" (Publishers Weekly).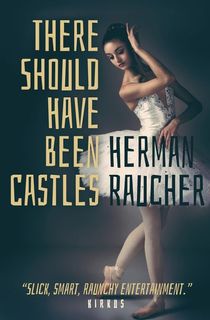 There Should Have Been Castles
"Slick, smart, raunchy entertainment" from the international bestselling author of the classic Summer of '42 (Kirkus Reviews).

Ben is the writer who can't seem to make it; Ginnie is the dancer who can't seem to miss. In 1951 they are two scared kids in love—determined to hold onto each other no matter what. Together the world is theirs for the asking.

In the exhilarating landscape of 1950s showbiz, from the neon glamour of the New York stage to the starry glitter of Hollywood, they have love and success—pure, intense, and perfect. It should go on forever, fueled by enough romance and passion for all the record books and fairytales that ever were. But can their love prevail or will it all come tumbling down due to an unexpected twist neither of them could have foreseen?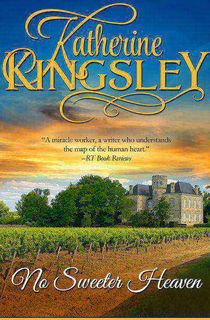 No Sweeter Heaven
Cultures clash and sparks fly when a willful Frenchman and an untamed British heiress meet in this historical romance in the Pascal trilogy.

An orphan raised by a British lord, handsome Frenchman Pascal LaMartine is notorious for keeping his heart's desires secret. British heiress Elizabeth "Lily" Bowes is equally infamous for her wild spirit and refusal to wed. They have nothing in common—until the day Lily accidentally lands at Pascal's feet and changes both their lives forever.

Brought together by destiny, threatened by shadows of the past, and drawn into a dangerous battle of wits, Pascal and Lily have no reason to trust each other. But as their indifference evolves into something else entirely, they soon learn how perilous passion can be . . .
Featured photo: Brigitte Tohm / Unsplash