David Levithan published his first book in 2003, and has since published over ten young adult novels. He's a children's book editor, award-winning author, and the founder of PUSH—a young adult imprint of Scholastic Press that focuses on publishing edgier teen stories. Most known for titles like Every Day (now adapted into a feature film), Nick and Norah's Infinite Playlist, Will Grayson, Will Grayson, Boy Meets Boy, and Naomi and Ely's No Kiss List, Levithan has become a revolutionary voice in the genre.
For your reading enjoyment, we've compiled a list of books similar to a Levithan story. Add them to your to-read list today!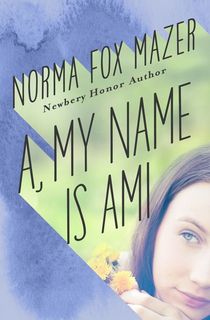 A, My Name Is Ami
It feels like everything in Ami's life in unraveling. Her parents are separating, and their future doesn't look good. In fact, her father may already be interested in someone new. Her best friend Mia is changing, too. She's finding new friends, getting involved in their school, and settling more comfortably into her teenage years. It seems Ami is the only one struggling to adjust. She wants to go back to the way things were when her parents were together, and she and Mia were each other's best friends.
From a Newbery Honor-winning author, A, My Name is Ami is the story of a young girl learning to embrace unexpected change.
RELATED: 13 YA Books for Fans of John Green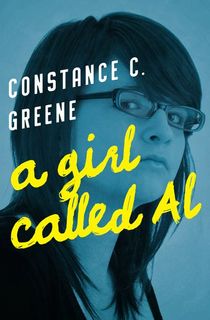 A Girl Called Al
A New York apartment complex is the backdrop for an unlikely friendship between a seventh grade girl named Al, an unnamed young narrator, and the assistant superintendent of their apartment building. These three forge a bond that none of them expected, and learn to rely on and trust one another. Their relationship is filled with moments of humor, sadness, and honesty. Al is a self-proclaimed nonconformist, the assistant superintendent is alone, and our narrator is learning how to reject society's standards and just be herself. It's a story worth reading again and again.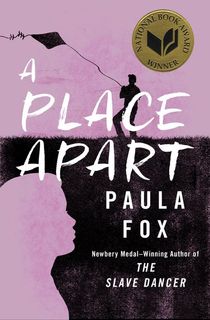 A Place Apart
After her father's tragic and unexpected death, 13-year-old Tory and her mom move to a small town outside Boston. They're now faced with the challenge of how to continue on with their lives without him. At the same time, Tory is finding her footing at her new school. She meets Hugh — rich, arrogant, and a junior in high school — and she's completely fascinated by him. When he pushes her to write for the school play, she stands up for herself and says 'no,' leading to a new set of challenges Tory is forced to reckon with.
Over the course of this National Book Award-winning novel, Tory sorts though this foreign new world she's entered into. Her gradual self-awareness through a series of small, dramatic moments make for a memorable read.
Ask the Passengers
Astrid Jones couldn't feel more distant from those around her, including her parents. With few people to talk to, she begins spending her time lying on the picnic table behind her house and watching airplanes pass by overhead. She asks them the questions she can't ask anyone else, tells the strangers inside the planes secrets she's never told another soul. The biggest one of all: She's falling in love with a girl.
Ask the Passengers is an honest portrayal of a young girl's coming out story. Astrid is hopeful for real love, but remains hesitant. What will her parents think? Her friends? As she pushes back against the world's definition of perfection, she'll learn just what it means to be true to herself.
Everything Leads to You
Emi is a hopeless romantic learning the ropes of the competitive world of Hollywood film. She's caught herself returning to the same girl who has hurt her time and again, always ending the same way. Then, she receives an unsigned letter that eventually introduces her to Ava — someone Emi finds almost "too good to be true." Ava comes from a rough background and lives an unconventional life, one Emi can't stop herself from being sucked into.
LaCour's writing will make readers want to catch the next flight to Hollywood. She tackles everything in detail, leaving no question untouched. The reader is right beside Emi as she navigates this new and exciting world. Everything Leads to You traces Emi's evolution in a constantly changing and unfair world. She learns to accept everyone for who they are, and, most importantly, accepts herself.
Where Things Come Back
Cullen Witter has it all figured out…or so he thinks. He knows his town and school better than anyone else. When a bizarre birdwatcher comes to town declaring he's spotted the Lazarus Woodpecker in the woods nearby, and the town erupts in excitement, Cullen is thrown. His fellow residents are so overjoyed that they name everything from haircuts to hamburgers after the bird.
Amidst the chaos, Cullen's 15-year-old brother has disappeared without a trace. To Cullen's annoyance, it seems the townspeople are more interested in this woodpecker than finding his brother. Between helping the authorities search and keeping his family optimistic, Cullen hardly has time to take care of himself. Juxtaposing a heartfelt story against the town's comically absurd fascination with the Lazarus Woodpecker, Whaley's novel is genuine and not to be missed.
If I Stay
Mia is faced with the same seemingly impossible choice as every high school senior: should she attend the college of her dreams and leave her family behind, or stay close to home? As a musical prodigy, music is one of her first loves. Despite her family's encouragement to pursue her dreams, Mia is still hesitant. That is, until a fatal car crash forces her to face the biggest decision of her life: To live or die.
While in a coma, Mia pieces her life together from a place she'd never thought she'd be—testing the weight of her relationships, her future, and what it means to love. It speaks to the meaning of family, the power of love, and resilience of the human spirit. You won't want to miss this book or its film adaptation, which stars Chloë Grace Moretz.
The Perks of Being a Wallflower
Charlie is a wallflower. He floats through life observing its happenings as an outsider. He's never been in the popular crowd or had many friends, but he's never wanted any of that. Then he meets Patrick and his sister Sam — two eccentric and fascinating young teens who show Charlie the benefits of living as an active character, rather than a spectator.
From the nerves of first dates, to family drama, to the joy of new friendship, The Perks of Being a Wallflower will make readers laugh and cry — possibly all on the same page. Charlie's struggles with mental illness, love, and loss will generate reader's sympathies.
Jellicoe Road
On the Jellicoe Road there are two sides: the local Cadets, and the foreign Townies. Taylor is the stubborn and resilient leader of the Cadets. She guides them through the territory wars where she must keep an upper hand. All is peaceful until Jonah Griggs, leader of the Townies, arrives. Taylor never thought she would see him again, and his presence is a recipe for trouble.
Worried about what will happen to her territory, Hannah, the person Taylor relies on most, has vanished without a word or trace. Learning more about the Jellicoe Road means facing her own harrowing past, the recurring nightmares she's been having, and finding her own mother who abandoned her on the Jellicoe Road. Her only clue is an aged manuscript about five kids who lived there 18 years ago. Will Taylor be able to keep her territory safe? Will she uncover the mysteries of her past? Along the way, she'll learn to rely on a group of fierce friends, and trust herself.
The Beginning of Everything
Ezra Faulkner has everything going for him. He's one of the most popular guys in school: He's designated homecoming king, has wealthy parents, a giant house, a promising athletic career, and a beautiful girlfriend — until everything suddenly falls apart. His girlfriend cheats on him, and Ezra breaks his leg in a car accident that wasn't his fault. As quickly as he rose to the top of his high school's social chain, he falls right to the bottom.
Then he meets Cassidy Thorpe, the quiet new girl with a few secrets of her own. They forge an unlikely friendship that readers will fall for immediately. The Beginning of Everything is smart, charming, refreshing, and teaches readers how to cope in a world that says you can only be one thing.
This post is sponsored by Open Road Media. Thank you for supporting our partners, who make it possible for A Love So True to continue publishing the swoon-worthy stories you love.
Featured still from "Every Day" via Metro-Goldwyn-Mayer (MGM)