It's the summer of Barbie! The long-awaited big-screen adventure of everyone's favorite doll is just around the corner. Directed by Greta Gerwig, the movie follows Margot Robbie as one of many Barbies on her journey into the real world. Accompanying her is Ken, played by Ryan Gosling, and we're already in love with his neon-clad himbo joy.
While Ken is Barbie's Dream Date, (to go with Barbie's Dream House, car, and the rest of her pink, perfect life), we can think of some far dreamier boyfriends for those of us living in the real world. With that in mind, here are eight romances with book boyfriends you'll be dreaming about all year!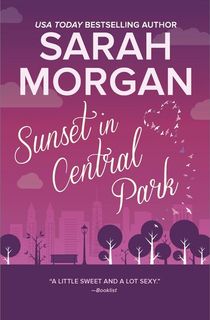 Sunset in Central Park
Frankie Cole has long given up on love, having bore witness to her parents' very messy divorce. The only man she feels comfortable with is her friend Matt Walker, who she can rely on for absolutely everything. Matt has adored Frankie for years, but knowing how tough things have been for her, he's chosen to play it cool and keep things platonic.
But things are slowly changing. Matt's now openly flirting with Frankie, which she's unprepared for. Thinking that, if he sees how bad she is at romance, he'll leave her alone, Frankie kisses Matt. It doesn't work. Now, they're slowly trying to figure out how to be more than friends, and whether Frankie can open her heart to what she truly wants.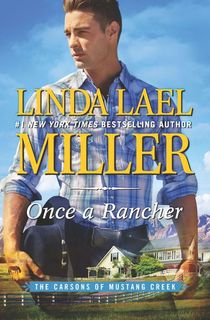 Once a Rancher
The Carsons of Mustang Creek are a trio of brothers who are cowboys at heart, most at home on the ranches under the hot Wyoming sun than inside an office. Slater is a businessman who wants to share his good fortune with those who need it the most. When he sees troubled teen Ryder heading down a dangerous path, he offers the boy a job on the family ranch.
This means Slater will get to spend more time with Grace Emery, Ryder's temporary guardian. Between settling in to her new job and caring for her ex-husband's rebellious son, Grace doesn't have much time for romance. Slater, however, is tough to ignore, and when her dark past threatens to catch up with her and Ryder, Slater is the one who rushes to her rescue. This cowboy will do anything to protect that which he loves the most.
Vision in White
Vows is one of the most sought after wedding planning companies in Connecticut. The pet project of four childhood friends, Vows promises to make all of your big day dreams come true, down to the tiniest detail. Mackensie "Mac" Elliot is a hotshot photographer, more comfortable behind the camera than in front of it. Love isn't her thing, at least not in her personal life.
Things change, however, when she bumps into the brother of her latest bride-to-be. Carter Maguire is sweet, sensitive, and not really Mac's type. He's an English teacher who's more BFF material than swarthy alpha hero. Still, there's something about him that Mac can't stop thinking about, and what's wrong with a casual fling? What starts out as a way to blow off some steam evolves into the kind of romance that Mac's spent her whole life avoiding. Can she find a way to embrace her own happy-ever-after?
Bet On It
Aja Owens moved to Greenbelt, South Carolina, for a more peaceful life and as a way to help ease her mental health issues. She's happy with her quiet existence, which mostly revolves around playing bingo with the old ladies in town and keeping to herself. Things change when Walker Abbott turns up.
He's only back in his hometown to help his ill grandmother. Once he's better, he plans to leave as soon as possible to get away from the childhood trauma Greenbelt evokes. Aja's presence is a much-needed bright spot in a dark place, and soon the pair have made a bingo-based sex pact! It's just until Walker's grandmother is better, then it's over, but emotions are tough to ignore and soon they're both struggling to accept the terms of their arrangement.
The Duchess Takes a Husband
Camille, Duchess of Hereford, is the black sheep of London society. As the much younger and American wife of a brutish Duke, everyone views her as little more than a gold digger. When her awful husband dies, she finds some freedom in her life, using her money to support suffrage causes and attend the infamous Montague Club.
It's there that she asks Jacob Thorne, the club's owner and the illegitimate son of an earl, for help. She wants to know what it's like to feel true passion and she wants his help in discovering it. Initially hesitant, things get more complicated and they're soon faking an engagement to allow Jacob enough public respectability to raise funds for his club. He plans to keep his promise and show her what real sexual pleasure is for the first time. Soon, the scandalous duchess and the illegitimate club owner are engaged in a game of love and scandal.
First Comes Like
Beauty expert and influencer Jia Ahmed is ready to take on the world and prove herself as a make-up guru. She's also eager to finally introduce herself to Dev Dixit, the soap opera star and youngest member of a powerful Bollywood dynasty. They've been DM-ing for months now, but when she finally sees him in the flesh, he claims to have no idea who she is.
Dev is in America to prove himself as an actor independent from his family's influence. The intrusion of Jia, who he's never met before, turns him into a paparazzi magnet. But hey, a little fake romance could be good for both of their businesses, so why not go along with it? It's not like it'll evolve into a real relationship—right?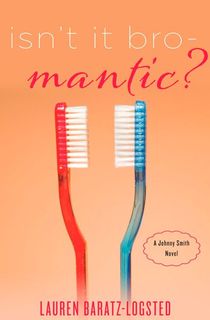 Isn't It Bro-Mantic?
The Bromance Book Club has proven to be a safe space for Vladimir, a Russian hockey player who hangs out with his fellow romance loving guys for advice on everything. He certainly needs it with his own love life. He's married to Elena Konnikova, his childhood friend who needed to get out of Russia fast. But it's only a marriage of convenience, and they've only kissed once, on the day of their wedding.
When Vlad is injured during a game, Elena takes it upon herself to care for him, and soon the pair must figure out what they want from this marriage. The bros want Vlad to hunt for true love, and maybe he's ready for a romance as good as the ones he reads with his friends.
A Lot Like Adiós
Michelle Amato dealt with major burnout in her former career in the corporate world of marketing, but now she's her own boss and thriving as a freelance graphic designer. If only she had someone to share it with, but the only guy who ever made her truly happy disappeared thirteen years ago.
Gabriel Aguilar left the Bronx at eighteen to escape his parents' demanding expectations. Now, he owns the hottest gym in L.A. and his investor is looking to open one in Gabe's home city. That means returning to his parents but also to the woman he left behind. When Michelle is unexpectedly brought on board to spearhead the new marketing campaign, they're forced together to deal with old feelings, unresolved issues, and all that sexual tension. Gabe wants to go back to California, but Michelle might be worth staying home for.