Are you a reader in distress? We're here to be your knight in shining armor. If you're stumped on what to read next, check out Day 4's special offers for our holiday deals extravaganza. From a romance set at an unusual Christmas ball to a love story with echoes of The Handmaid's Tale, today's discounted titles are full of the heart-melting, knee-buckling surprises that make for the best kind of bibliotherapy.
These deals expire at 11:59 PM on December 6, 2017. Don't forget to check back in every day to see our latest exclusive offers!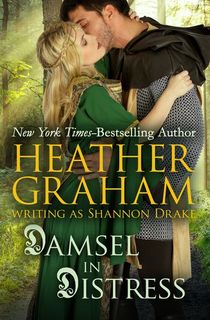 Damsel in Distress
Deal Price: $1.99; $8.99
Countess Katherine de Montrain is not your typical lady. Hunting alongside her father since she was a child, she is quick with a bow and sword and knows the forest well—but hides this expertise from everyone around her.
Years later, Kat finds herself a prized maiden in the court of Richard the Lionheart. As she resists the unwelcome advances of the crusader Damian Mountjoy, she relishes her secret life as a bandit who fights in the company of Robin Hood. There she is known as Lady Greensleeves: a crack shot, keen tracker, and champion of the oppressed. But passion is about to grip her heart—and love is never simple in the forest, where deception is the only way to survive.
When the Snow Falls
Deal Price: $1.99; $6.99
"Candy Canes and Cupid" by Fern Michaels: All private investigator Hannah Ray wants for Christmas is a quiet day at her Florida beachfront condo. When her biggest client insists she join him on a Colorado ski trip, she has little choice; but what she finds on her arrival could melt the coldest heart...
"White Hot Christmas" by Nancy Bush: Aspiring PI Jane Kelly likes to pretend she's a bah-humbug kind of girl, but she's had mistletoe on the brain ever since she shared a kiss with her boss, Dwayne. Before she can hope for a repeat performance, Jane must solve a kidnapping that's as twisted as a candy cane; and not nearly as sweet.
"Seven Days of Christmas" by Rosanna Chiofalo: Five years ago, Bianca Simone received a wonderful early Christmas gift from her boyfriend, Mark;a week amid the stunning Alpine scenery of Innsbruck, Austria. Now she's back under very different circumstances, but Mark has one more special gift in mind...
"A Smoky Mountain Gift" by Lin Stepp: Veda Trent is back in Townsend to fill in as temporary manager of the Crafts Co-op, but she's not planning to stay. Though the mountain town is small, it holds lots of unsettling memories. Yet the wind can change, bringing with it new opportunities; and the chance to create the kind of Christmas Veda has always longed for.
Two Tickets to the Christmas Ball
Deal Price: $1.99; $9.99
In a sleepy, snow-covered city, Cora Crowder is busy preparing for the holiday season. A trip to an unusual bookshop leads to an unexpected encounter with co-worker Simon Derrick—and to the discovery of a ticket for an unsual Christmas Ball. Every year, the matchmaking booksellers host an enchanting, old-fashioned fête for the romantic matches they've decided to bring together...Will Simon and Cora discover a perfect chemistry in their opposite personalities and shared faith? Or will the matchmakers' best laid plans end up ruining the holiday?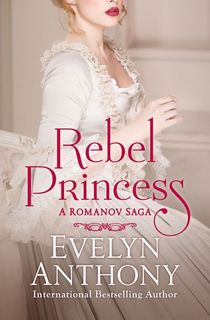 Rebel Princess
Deal Price: $1.99; $7.99
Obsessed with obtaining an heir, Empress Elizabeth hires a handsome nobleman to seduce the virgin grand duchess, Catherine. She succeeds: Catherine bears a son, Paul, who is taken from her. Left isolated and vulnerable, Catherine finds fulfillment in a succession of lovers, but lives in constant fear for her life. Her most treacherous enemy is her own husband, who plots to have her arrested for treason.
Set against the turbulent background of czarist Russia, Evelyn Anthony's novel weaves a spellbinding tale of passion and ambition and one woman's rise to power as empress of her adopted country.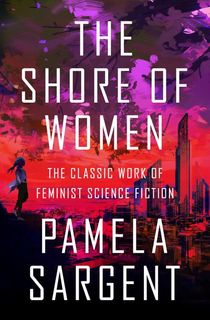 The Shore of Women
Deal Price: $1.99; $6.99
After a nuclear holocaust, women rule the world. Using advanced technology, they've expelled men from their vast walled cities to roam the countryside in primitive bands, bringing them back only for the purpose of loveless reproduction under the guise of powerful goddesses. When one young woman, Birana, questions her society's deception, she finds herself exiled among the very men she was taught to scorn. It is there that she crosses paths with a hunter, Arvil, and the two grow close as they evade the ever-threatening female forces and the savage wilderness men. Their love just might mend their fractured world—if they manage to survive.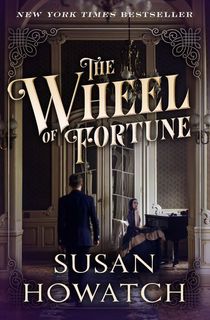 The Wheel of Fortune
Deal Price: $1.99; $17.99
Tucked in the hills of South Wales is Oxmoon, the ancestral estate of the Godwin family. In the summers before 1914, music streams through the family home as the Godwins, at the height of their prosperity, dance in the ballroom with their guests. But despite the remarkable talents of heir-apparent Robert Godwin, the fates have a rough, tough ride planned for him and those he loves. Fortunes shift during two world wars, disastrous love affairs leave the family battered, and finally jealousy threatens to destroy Oxmoon and all it symbolizes...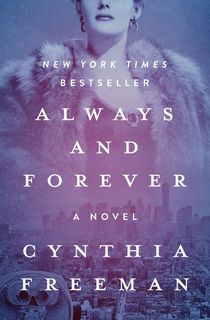 Always and Forever
Deal Price: $1.99; $7.99
When Brooklyn-born Barnard graduate Kathy Ross travels to post–World War II Berlin to help displaced refugees, she never expects to fall instantly, irrevocably in love. But David Kohn, a young American physician, is tormented by the deaths of his parents in the Holocaust, and uncertain about the future. Kathy impulsively marries David's cousin Phil—a decision that will have far-reaching consequences for everyone involved. The charismatic heir apparent to a fur empire, Phil gives Kathy everything she could ever want, including a cherished son. But through the years—even as she forges her own career—Kathy is haunted by her yearning for the one man she can't forget.
Are you passionate about romance? Sign up for A Love So True's newsletter and get swoon-worthy stories delivered straight to your inbox.