For today's deals, choose from contemporary romance novels by New York Time-bestselling authors, starting at $0.99! Whether you're looking for the perfect book to add to your to-read list – or a gift for your romance-loving friend – these deals are worth swooning over.
These deals expire at 11:59 PM on December 12, 2017. Don't forget to check back in every day to see our latest exclusive offers!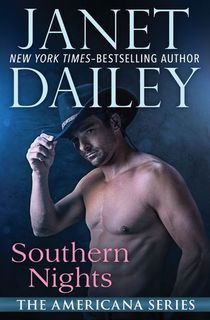 Southern Nights
Deal: $1.99; $7.99
Barbara is not prepared for the shock awaiting her when Todd, her fiancé, takes her on holiday to his family's ranch. All the heartache of her brief affair with Jock Malloy resurfaces as she discovers Jock is the owner of the ranch—and Todd's half brother. Not even Todd can protect her from Jock's renewed assault on her battered and confused emotions...With her ex-flame back in the picture, will Barbara's engagement go up in smoke?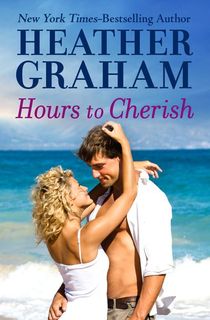 Hours to Cherish
Deal: $1.99; $6.99
Beguiling and beautiful Cat lives with the memory of her young husband who died at sea. An owner of her own Bahamian island, she rebuffs every sailor who tries to win her affections. Rather than look for new love, Cat dreams of finding the fabled treasure of the shipwrecked galleon Santa Anita, though raising funds for such an exploration has proven difficult. That is, until a cocky sailor challenges her to a race that promises half a million dollars to its winner...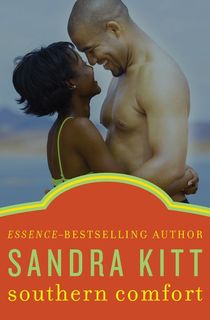 Southern Comfort
Deal: $0.99; $4.99
Jewelry designer Rachel Givens loses the mother figure in her life when Julia Winters dies. As it turns out, Julia harbored secrets—including the existence of a handsome son, Lucas Monroe Scott. Now Rachel learns that she and Lucas have both inherited his mother's lovely summer cottage in Highland Beach, Maryland. Though things get off to a rocky start, their resentment fades as they get to know each other—and something far richer and more more intense takes its place.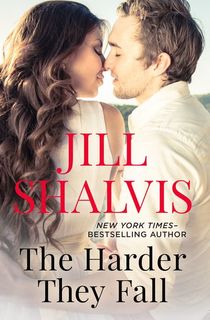 The Harder They Fall
Deal: $1.99; $6.99
The good doctor Hunter Adams's steady life is suddenly wracked by a whirlwind: Trisha Malloy—vixen, lingerie saleswoman, and magnet for disaster. But, from the second they meet, a spark grows between them that finally ignites into uncontrolled desire...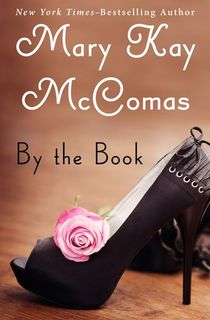 By the Book
Deal: $0.99; $4.99
Is it possible that the gorgeous guy across the street is actually staring at her? Ellen Webster can hardly believe it; she thinks she's far too ordinary to attract the attention of a handsome, edgy man like Jonah Blake. Yet he continues to stare.
Ellen has always been unfailingly kind to others, and on this particular day it has cost her a parking spot and her place in line at the deli. On top of it all, she is about to be passed up for a promotion she rightfully deserves. She has reached her wits end, and with the aid of a small volume of helpful go-getter hints, Ellen sets her sights on what she wants—starting with the striking, dangerous Jonah.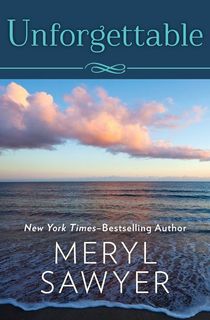 Unforgettable
Deal: $1.99; $9.99
A volunteer with the Maui search and rescue team, Greg Braxton is training a greyhound under the extreme conditions of a lightning storm when he finds an unconscious woman in a car at the bottom of a cliff. When she awakens, she doesn't know who she is or what she was doing in a rainstorm during a raging storm...
Nothing about the woman makes sense. She has the face of an angel but was found dressed in tawdry clothing, wearing a dead woman's shoe. Is she an innocent victim, or a cunning criminal hiding behind amnesia? Greg takes to calling her "Lucky" because she's lucky to be alive, but no matter how much Greg comes to admire and desire the woman he saved, he can't give her back her past. With the law closing in, Lucky and Greg must discover her true identity before someone else finds her first.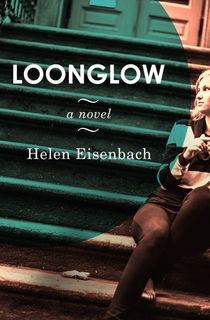 Loonglow
Deal: $1.99; $11.99
When Clay Lee comes to Manhattan hoping to take refuge from family ghosts, he has no idea that a fleeting encounter with an impossibly beautiful woman will upend his life. What begins as a brief obsession becomes the catalyst for exploring the meaning of love itself—in ways Clay could never have anticipated. As he attempts to get his hard-won lessons into focus—and print—he enters a world he didn't know existed.

Wry New York book editor Louisa Mercer has a puzzle she can't solve: Her love affair with the dazzling, mercurial Mia D'Allesandro has imploded for reasons she can't pinpoint, and she can't seem to break its spell. When Louey discovers a manuscript with more than a few direct applications to her own life, her collaboration with its author transforms them both.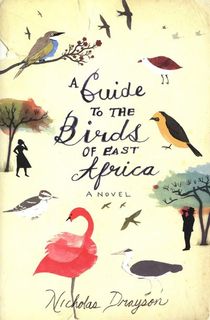 A Guide to the Birds of East Africa
Deal: $1.99; $13.99
For the past three years, widower Mr. Malik has been secretly in love with Rose Mbikwa, a woman who leads the weekly bird walks sponsored by the East African Ornithological Society. Just as Malik is getting up the nerve to invite Rose to the Nairobi Hunt Club Ball, who should pop up but his old nemesis. The jokester Harry Khan—good-looking in a flashy way and quick of foot—has also become enraptured with the object of Malik's affection.
So begins the competition cooked up by fellow members of the Asadi club: whoever can identify the most species of birds in one week's time gets the privilege of asking Ms. Mbikwa to the ball.
For more holiday deals, visit our sister sites: